How to Get Slappy Hands in Pop it Trading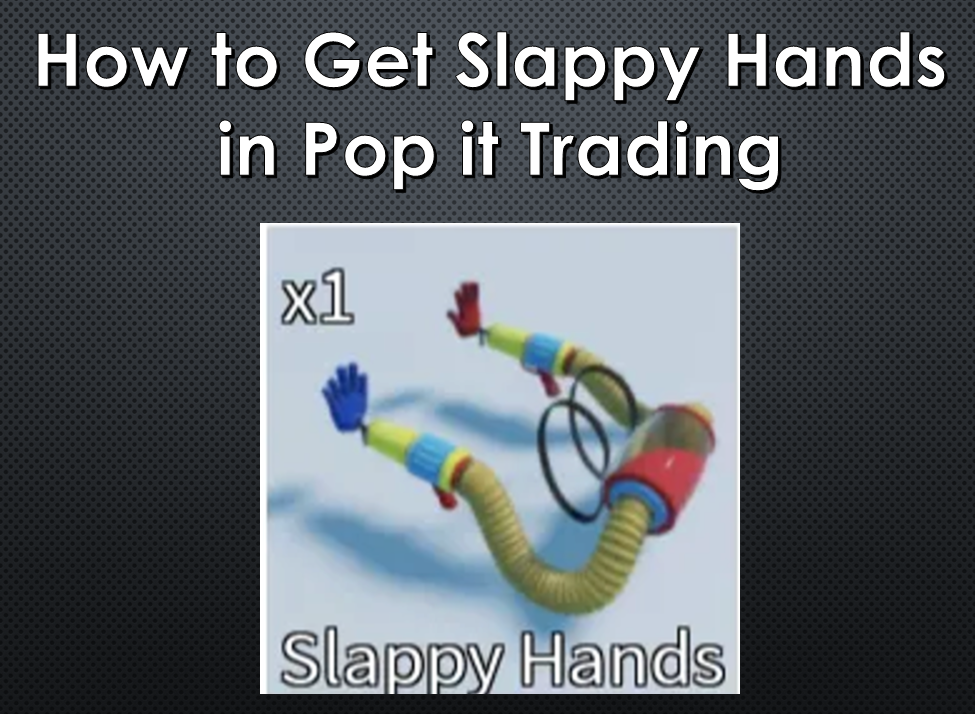 In this guide we will tell you how you can get slappy hands in pop it trading roblox.
First method to get slappy hands for free is to trade with your friends
If your any friend has more than 1 Slappy Hands and they want something else in return  for example if they want 100 banana then you can do the trade with them.
In exchange you will get slappy hands you can give them 100 bananas or anything else twhatever you have.
To do this trade you would need to open the person's profile and click on three dots on the upper right corner and click the opetion trade items. Then a new page will open, you can see there all the available items to trade and also you can look into other person's inventory. Now select the items that you want to trade with your friend. What you can do is select Slappy hands from your friend's inventory and select your item from your item list.
Note: You can also find online person who are open to trade like in youtube comments section.
Second method is to buy slappy hands from Ebay
Here is the link to buy $10 slappy hands from Ebay. As it is fun to have slappy hands in the game.
Third Redeem Pop it Trading Codes
Third Method to get slappy hands is redeeming pop it trading codes. These are the codes that you can use to get many items in pop it trading. So all you have to do is just to find the code for slappy hands and then redeem it in your account.