How to invest in TaaS stocks – What companies are involved in TaaS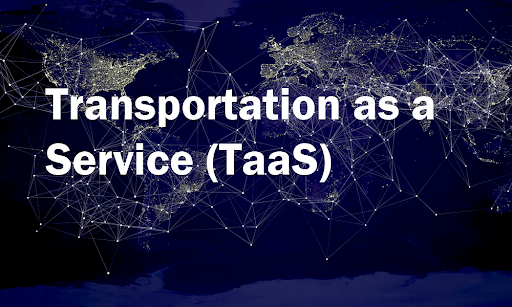 Transportation as a Service, or How to invest in TaaS stocks, is a rapidly growing industry. Mainly because many individuals rely on transportation services for their daily commute. This is the reason this industry is widely popular among investments. This article will go over companies that are involved in TaaS in detail. And details about various TaaS stocks to buy, comparing their prices and returns on investment. Let's start with the basics first and learn everything about TaaS.
What is TaaS?
Transportation as a Service (TaaS)  is also sometimes known as MaaS (Mobility as a Service). It is a system that replaces car ownership with service-based mobility solutions. Customers can regularly buy trips and tours instead of owning a vehicle. Transportation as a Service encompasses drop-offs and ridesharing. And popular food deliveries and logistics platforms that connect businesses and customers.
What are the Services Provided by TaaS?
Currently, TaaS is offering the following services:
Vehicle rental

Ride-sharing

Food distribution

Vehicle scheduling, with or without a driver.
The near future of transportation envisions the use of self-driving cars as well as aircraft for transportation in major cities. Globally, the absence of personal vehicle usage indicates a drop in the demand for car ownership. The decrease is mainly with the emergence of new alternate forms of transportation.
Why are People using TaaS?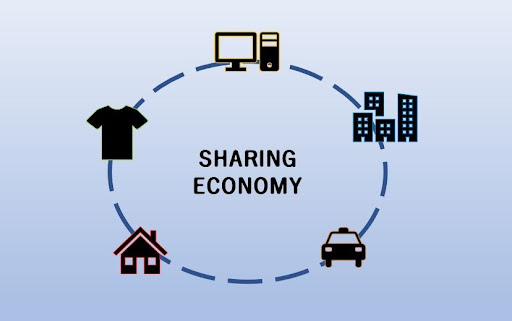 For most of us, purchasing a vehicle is a rite of passage, second only to buying a home. However, recent statistics and information are rapidly indicating that buying a car is a bad investment. And experts are increasingly advising against investing in automobiles.
According to data, the average vehicle is parked 95% of the time, which is quite shocking. Most of us don't use our cars very often. So, is it worth investing all that money on something that will sit idle the majority of the time? It's not just the initial cost, but an automobile is expensive to operate. And, in most cases, it will lose its original value as soon as you buy it.
People want to take more actions to save the environment and leave less carbon footprint. And TaaS is allowing them to be better habitats of Earth. In an interview, the Uber CEO stated: 'Consider a future in which there is no ride-sharing and everyone drives themselves to work. You now have 30 persons served by 30 vehicles… Around 20% to 30% of our land is used up by just storing these hunks of metal that we drive around in for 4% of the day.' It is hard to believe at first, but it is pretty accurate when you think about it. 
What companies are involved in TaaS? 
We have listed some of the companies involved in TaaS below. How to invest in TaaS stocks well-known companies, and by buying their stocks, you will make a wise decision. So, let's have a look:
Uber is one of the most renowned ride-sharing apps in the world. It offers on-demand cabs, ride-sharing, and food delivery services, as well as automobiles that can be hired. Since its inception in 2009, the firm has developed considerably. And it is now used all around the world. It has bought many other companies, including Drizly, AutoCAD, and Postmates. Uber's income has skyrocketed from $0.4 billion in 2014 to $11.1 billion in 2020. 
According to experts, their income in 2020 was lower than predicted owing to the COVID-19 pandemic. But the company has a high reputation in the market. Despite suffering the most significant first-day TaaS stock price drop when it went public in 2019.
Uber competes with other ridesharing firms, but it has an advantage over the competition due to its international presence. Uber is the most popular cab booking app in almost every country.  The reason for this is that other competitors only operate in the United States and Canada.
While Uber focuses on worldwide expansion and diversification, other ride-sharing businesses have a more focused strategy. It results in long-term earnings and ongoing share price increases.
In June 2020, Uber's TaaS share price was $31.08. The price has risen steadily over the past year, and it is now $47.42. The average price ranges between $40 and $50; the corporation currently does not pay dividends to its stockholders.
Yandex is another transportation firm that primarily operates in Russia. It offers food delivery services in addition to ridesharing and cab booking. Yandex N.V., its parent firm, created it in 2011.  It amalgamated with Uber in several countries, including Russia, in 2018. However, Yandex retains the bulk of ownership. It has a strong image in the market and has never been involved in any significant incident. Its revenue has also increased dramatically in a year, from 45 million RUB in 2019 to 65 million RUB in 2020.
The corporation stepped forward to provide ride-sharing services in Russia, as well as other African and Middle Eastern countries. Yandex also provides food delivery and is focusing on self-driving electrified vehicles. When this occurs, it will become one of the market's most trustworthy TaaS stock options.
The price of Yandex stock has fluctuated throughout the last year. Yandex stock averaged $40 in 2019, dropped to $33 in early 2020, and is now trading at $70. The corporation does not pay dividends. Furthermore, as stock market values continue to fluctuate, it is critical to learn how to appraise a stock to invest appropriately.
Yandex is popular in Russia, and its mobile app layout is quite simple to use. It is a reason for its popularity. And some travel agencies in other nations recommend Yandex above other transportation providers. However, other organizations provide services to a broader geographical area. And this is boosting their profit and revenue when compared to Yandex.
Lyft was founded in 2012 as a spinoff of How to invest in TaaS stocks. At the time, the company's major objective was to provide secure private ridesharing for longer distances. However, it was sold to Enterprise Rent-A-parent Car's firm so that the founders could focus solely on Lyft.
Lyft began offering shorter ride-sharing options and stopped charging fees from drivers. They did this to better fulfill the demands of their consumers. The company has collaborated with Starbucks by allowing its drivers to join the Starbucks Rewards loyalty program. Lyft offers both private and ridesharing alternatives, as well as priority pickup and the opportunity to select XL cars. People can now use Lyft to reserve bikes and scooters.
Lyft stock has risen steadily since 2020, from $33.01 to $49.65 at the time of publication. With the average share price ranging between $45 and $50. Currently, the company does not pay dividends to shareholders. This company has fair pay standards and other advantages supplied to both drivers and passengers. This is the reason it has an outstanding reputation in the industry. Lyft's entire revenue has decreased from $3.61 million in 2019 to $2.36 million in 2020, owing primarily to the pandemic. Having said that, the TaaS company's stock has not dropped in value.
Other ridesharing businesses, particularly those that operate worldwide, are Lyft's main competitors. Even though Lyft only operates in the United States and Canada, it has a better reputation than other competitors. Lyft is regarded for having a healthy work atmosphere and for caring about its clients. Similar businesses have suffered setbacks as a result of their market image. Companies, such as Uber, have a stronger edge because they have expanded their services to other parts of the world.
Echo Global Logistics constantly outsources its services to other capable organizations. It allows for quick and easy delivery. They also have a specialized customer service department. International transportation is provided by the company via all modes of transportation. Moreover, truckload and How to invest in TaaS stocks freight shipping is also done.
Echo Global Logistics was founded in 2005. It had the goal of simplifying transportation by outsourcing transportation services. The company leverages technical advances to improve and speed up its services. And it has multiple subsidiaries. For example Command Transportation LLC, Online Freight Services, and Lubenow Logistics. In 2020, the company's revenue was $2.5 billion.
Echo Global Logistics constantly outsources its services to other capable organizations. It allows for quick and easy delivery. They also have a specialized customer service department. International transportation is provided by the company via all modes of transportation. Moreover, truckload and LTL freight shipping is also done.
Echo Global TaaS stock price history shows that the price has consistently increased. It has gone from $21.62 in 2020 to $35.59 now. The average stock price is between $30 and $35. But the corporation has yet to pay dividends.