How to Leave an iMessage Group Text on Your Mac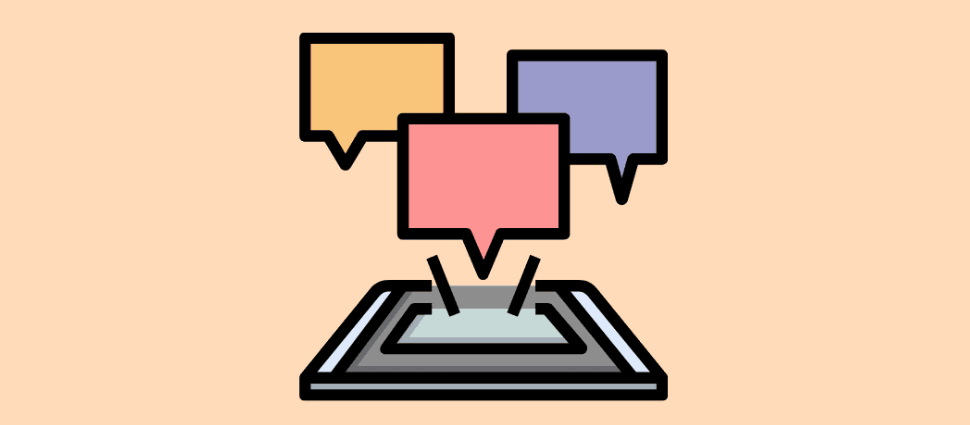 iMessage, also known as the Messages app, has been the most popular messaging program available for use on iPhones, iPads, and Macs for more than a decade. The service supports all of the common messaging capabilities, such as the ability to send texts, photographs, videos, and documents, as well as to participate in group text conversations with up to 32 other people. When it comes to having a chat with your friends, family members, colleagues, or recent acquaintances with whom you talk about a given topic, group texting has been popular on iMessage because it is seamless. This makes it easy to have a conversation with these people. This post will walk you through the steps of leaving a group text on iMessage when using a Mac. So let's get started:
Read Also: How to Play Tanks in iMessage on an iPhone
How to Leave an iMessage Group Text on Your Mac
Launching the Messages application from the Applications folder, Launchpad, or Spotlight on macOS is the way to go if you want to send a text message to a group conversation that is contained within iMessage. When the Messages application launches on your Mac, select the group thread in which you no longer wish to participate and then click on the "i" button located in the upper right-hand corner of the Messages application window. This will open the group's Info page.

Scroll down until you see the 'Leave this Conversation' option in the overflow menu that displays on the right side of the screen, and then click on it.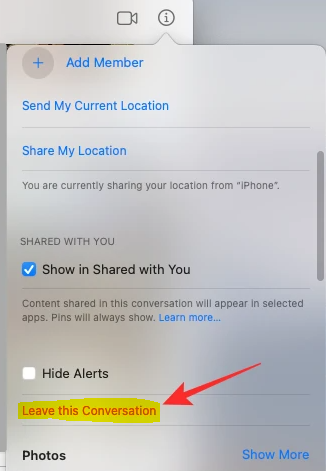 You can finish this process by selecting the 'Leave' option inside the prompt that displays on the screen and clicking the button that says "Confirm."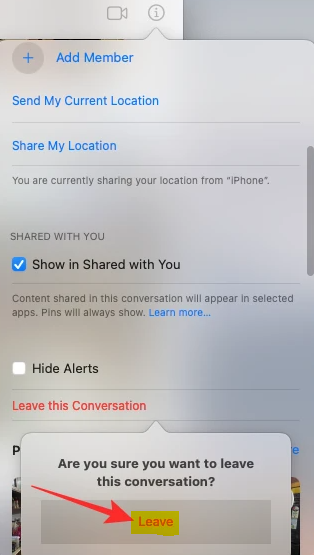 Your membership in the iMessage group will be terminated at this time.
FAQs
How do I remove myself from a group text?
Click on the group text thread you want to leave or delete from the list of your group texts, which can be found in your group text settings. To access the group conversation's menu, select the icon that looks like three vertical dots and is located in the top-right corner of the screen. It brings up a list of alternatives in the menu. Simply select "Delete" from the list of available options in the drop-down menu.
Why can't I leave a group text on iPhone?
If there are three other people on the thread and everyone is using an Apple device, like an iPhone or iPad, then you will be able to send a group text message. If you do not see the option to leave, this may indicate that one or more of the users in the conversation are not using an Apple device that is compatible with iMessage.
Can you permanently Delete a group text?
You have the option to delete the chat; but, it will resurface the next time new messages are received if any member of your group utilizes Android.
Can iPhone remove Android from group chat?
You are unable to add or delete persons from group SMS or MMS communications, and the same restriction applies if any member of the group is using a device that is not manufactured by Apple. Get familiar with the features that set iMessage apart from SMS and MMS messages.
Can Android use iMessage?
iMessage is not compatible with Android devices, although it is compatible with Apple's iOS and macOS operating systems. The interoperability with Macs is the primary concern in this case. weMessage is a piece of software for Mac computers that directs messages to be delivered via the iMessage network.
Can I use FaceTime on Android?
If you are using an Android or a PC, you can join a FaceTime call by clicking a link that is sent to you from an Apple device. It is required that the Apple user be running at least iOS 15, iPadOS 15, or macOS Monterey on their device. Once you have the link to FaceTime, open it in the web browser on your Android device or personal computer.