How to Listen to Audiobooks on Your iPhone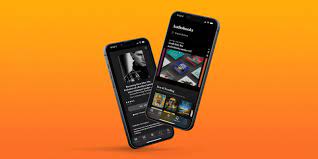 Going back to the days when listening to an audiobook involved keeping track of a large number of compact discs and making sure that they weren't scratched or damaged in any way brings back a feeling that's almost nostalgic. These days, getting your hands on an audiobook is almost as easy as getting your hands on an iPhone. There are a lot of different options out there.
Despite the fact that there are a great number of outstanding third-party programmes available for listening to audiobooks, Apple Books, the audiobook platform that is only available on the iPhone, is a commendable app in its own right. Apple Books is only available on the iPhone.
If you are ready to expand the audio options on your iPhone beyond music and podcasts, the Apple Books app makes it simple to download and listen to audiobooks from a wide variety of publishers. If you are interested in expanding the audio options on your iPhone beyond music and podcasts, check out Apple Books. The following is a guide to getting started:
Read Also: How to Manually Update Instagram on Your iPhone
How to Listen to Audiobooks on Your iPhone
1. On your iPhone, launch the Apple Books application. Swipe right from the middle of the screen to bring up the search bar. If you've never used the search bar before and aren't sure where it is located on your iPhone, try this.
2. From the menu that appears at the bottom of the screen, select "Audiobooks." You may also access the "Explore Audiobooks" page by going to the "Reading Now" tab and selecting the "Explore Audiobooks" option from there. This will take you to the same location as before.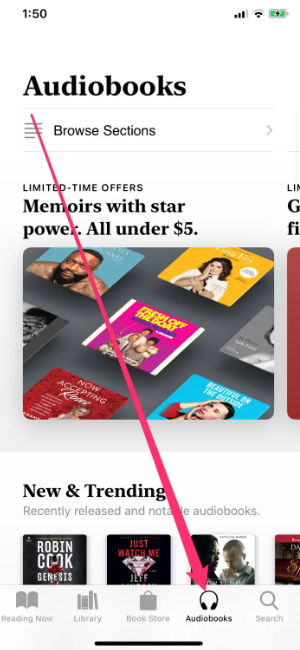 3. You can search for an audiobook by looking through the many categories on this page, such as "New & Trending," "Top Charting Audiobooks," and "Special Price Deals."
4. If, on the other hand, you already know the audiobook you want to download, you can click directly to the "Search" option, which is located on the far right, and enter in the title of the book.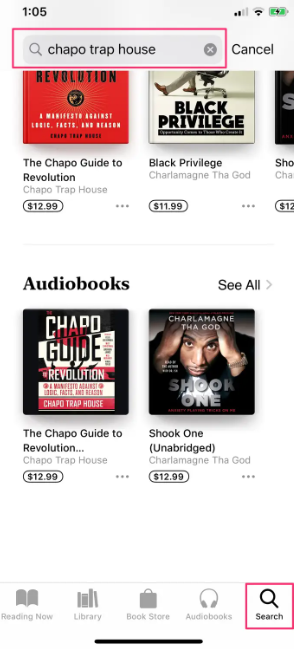 5. Select the title of the book you wish to hear by tapping on it and confirming that it is listed in the "Audiobooks" category.
6. In addition to reading an excerpt from the book, you have the option of gifting it to someone else or adding it to a wish list. Tap the "Buy" button in the upper right corner of the screen when you are ready to make a purchase. The price of the audiobook will be displayed.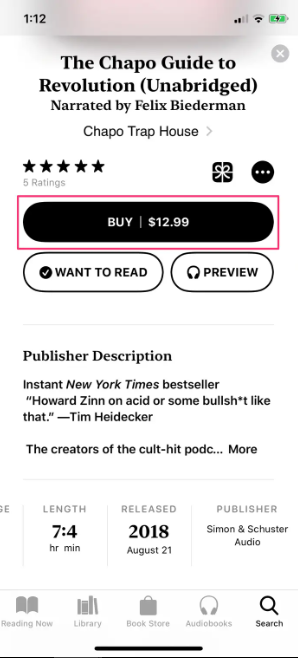 7. If you are connected to Wi-Fi, the book will often begin downloading as soon as the connection is made. To begin listening immediately, tap the "Listen" button.
If you decide at a later time that you would like to listen to the audiobook again, you can locate it in the "Library" section of Apple Books.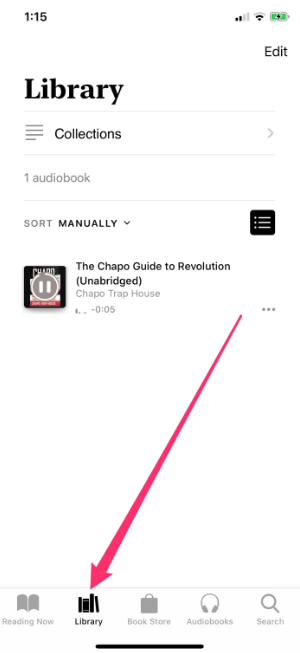 Video
FAQs
What app does iPhone use for audiobooks?
Using the Audible app, you may search for your next listening experience and then use your credits to add titles to your library. Listening just got even easy. That piece of literature that you have been intending to read? You might want to download it as an audiobook.
Can I listen to audiobooks for free?
Despite this, there are a number of websites and mobile apps that you can use to legally get free audiobooks and either listen to them or download them. LibriVox, Project Gutenberg, and Spotify are a few examples of these. If you're looking for a comprehensive list of ways to locate free audiobooks that you would otherwise have to pay for, you probably won't find it on this list. Instead, you should look elsewhere.