Netflix games – How to play them online? 
NETFLIX! It is a name known by almost everyone who uses technology in the 21st century. Netflix has become a trend in the last 4 to 5 years. It got to the peaks of fame because of its world-class movies and web series. Money Heist, Lucifer, The Squid Game, and many others are well-known series you can get on the Netflix application. Now, this entertainment application is ready to mix up with gaming services and examine the reactions people are going to give. They are engaging in the gaming industry and you will be able to enjoy Netflix games.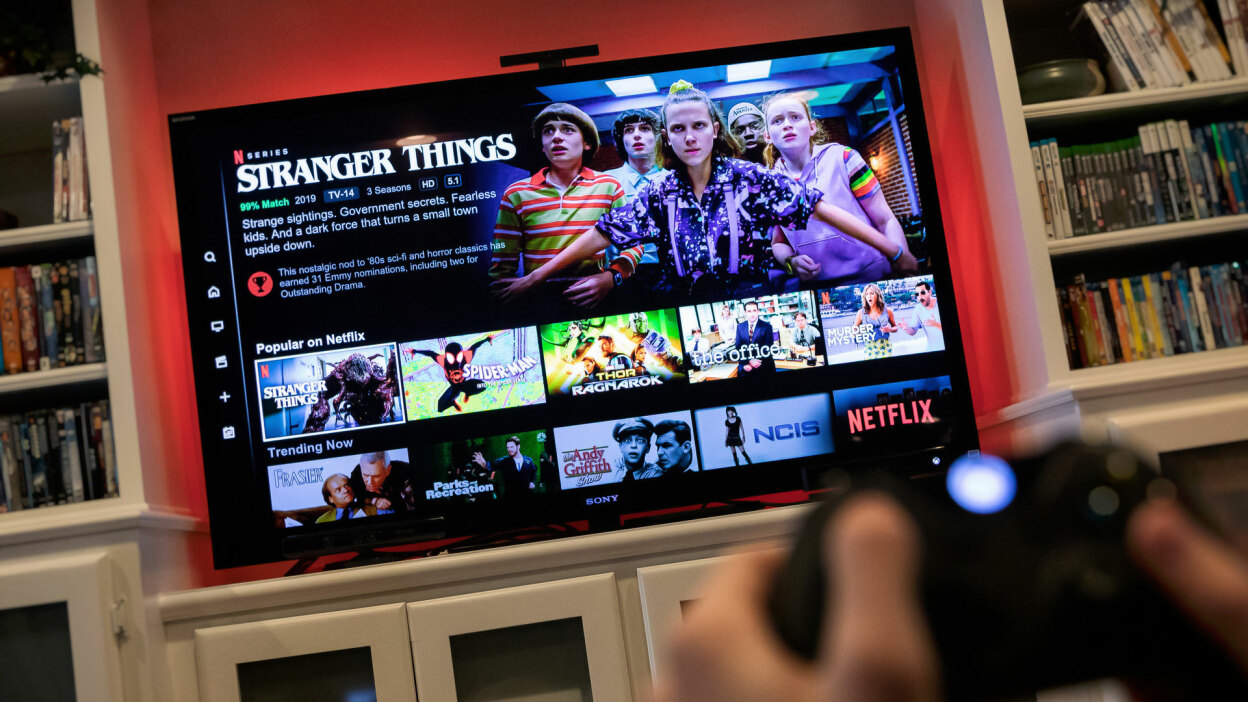 Netflix is an American film producing company, originated in 1997, and till now (2021), we have seen the stardom of Netflix throughout the globe. 
A lot of people out there recognize Netflix as an app only for videos and films, but today we will show you guys another feature that is included in this amazing platform. Let us tell you that you can even play games by having Netflix. Yes! This is true and we are not making up. Netflix has recently announced that the gaming services are expanded over to 190 countries. But you should have an Android device for this service. This all started in Poland (as the first trial of gaming service started there), then Italy and so on adding new places to its list. 
The games option is easy to activate and play according to your choice. Let's know about this feature in a detailed way.
Netflix games conditions for Users: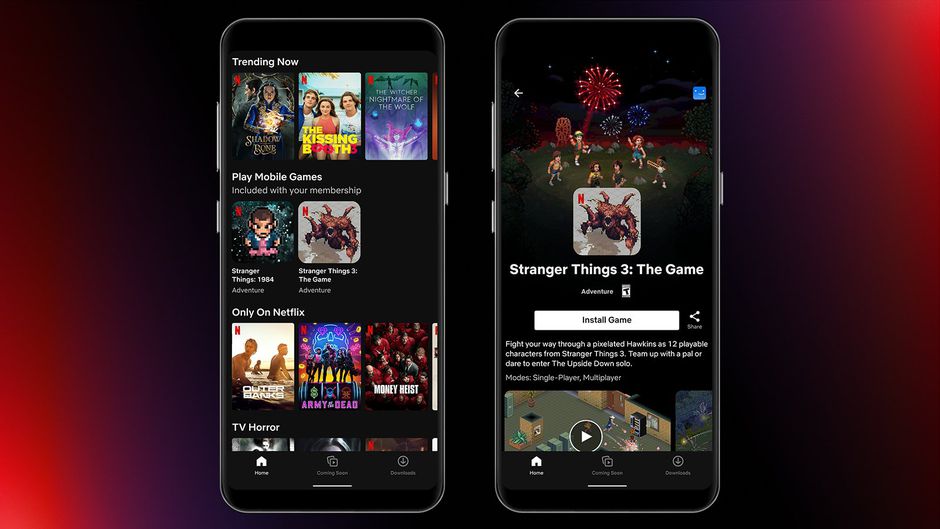 For the current situation, we would like to add that this games' option is only valid for Android users. iPhone and IPad users are allowed only because this option is not present on the application of IOS in-built software. In near future, if we get the option on Apple phones, it would be such that the games would be downloaded separately from the App Store. 

The second condition is having a Netflix account and having a subscription to a package Netflix. This would make you eligible for playing the games linked to the Netflix app. 

If you are 18 years old, then you can access these games. Netflix ensures safety for the kids and the game's option is not allowed on their profile until they are 18 plus. In case of trespassing, the users are asked for a PIN (that is the security PIN). This can work as a relief to parents as they can be free of thought while giving their kids access to technology and social media. 

This condition says that the gaming service of Netflix only supports a touch system, which means only touch screen devices are allowed to enjoy this service of Netflix. We should be hopeful that Netflix games bring some surprises for PC and Xbox users as well. 
Variety of Games Present:
To date, Netflix has got only 5 games in this category, as obviously, the developers would be working on introducing new games with exceptional ideas. These 5 games include; Stranger Things (The Game), Card Blast, Teeter Up, Stranger Thing 3, and Shooting Hoops. As far as we can guess, their games are based on the actual web series they present. 
The procedure of Access to Netflix Gaming world: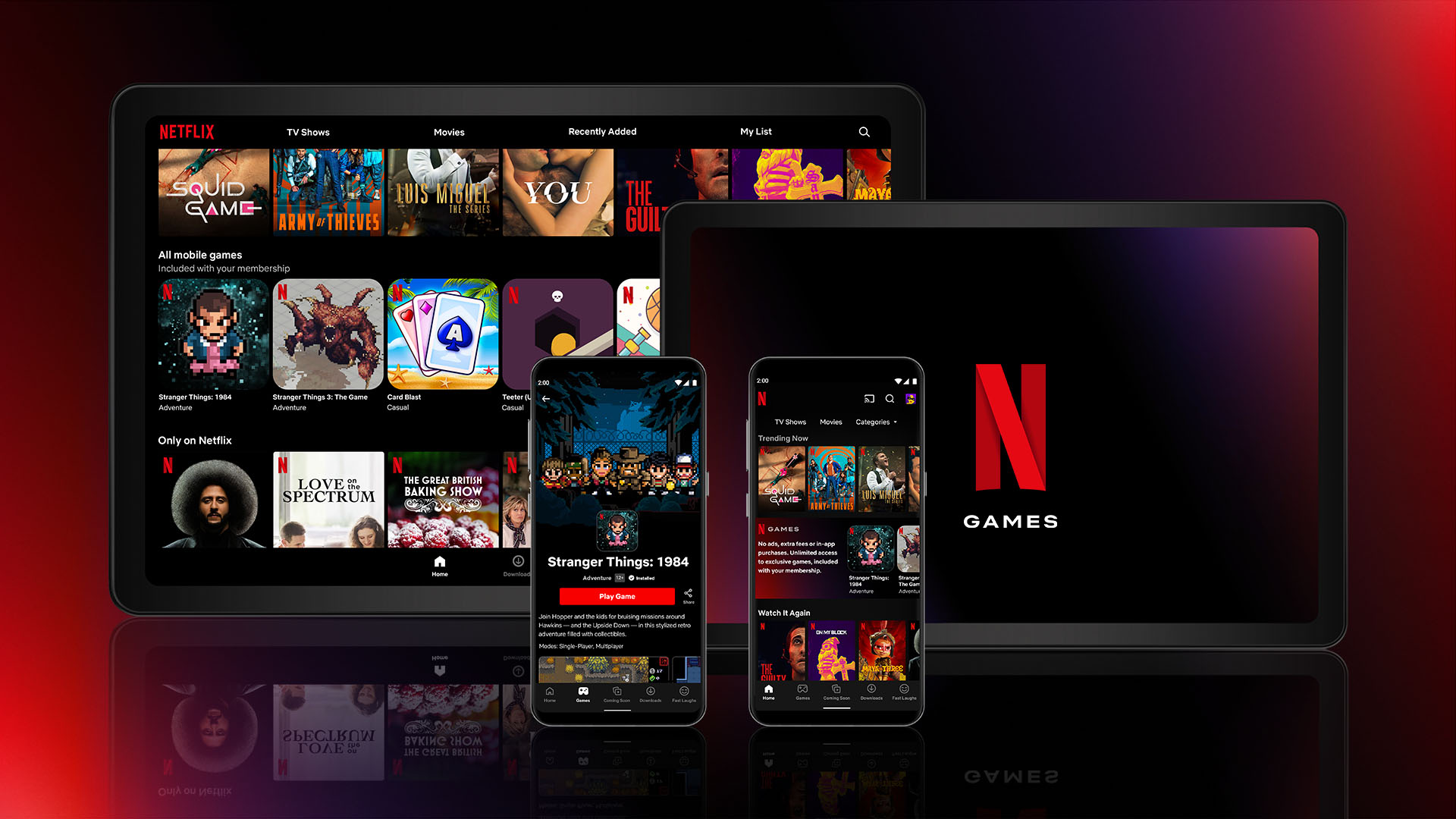 If you want to have access to these Netflix games, then kindly follow the procedure given below:
Firstly, download the Netflix Games application on your phone or any other device. Then, if you are not a member, become one. In case you want ads-free, inexpensive, good-quality games, then you have to be on the members' list of Netflix.  
Once you have opened the Netflix app, log in and you can see a Netflix Games option. Clicking that would show up a "Get Games" tab, click on that. Further, it takes you to the Play Store where you can install the game of your choice and enjoy playing it. 
The best thing is that no matter how many devices have got your Netflix account, the games' option would be valid in all of them. This is only for mobile users as some of the other types of users have to pay a fee of 10$. Inclusion to the idea that after your subscription, we don't have to attempt microtransactions as other companies require you to do. 
The games can be offered to play in many languages, as around the world Netflix stands as a famous brand of technology. They provide convenience to those people who are uncomfortable with the English language. 
Some Impressive Things About Netflix Gaming:
One thing that is almost unignorably impressive is that these games do not require a Wi-Fi connection or internet connection. Yeah! Isn't this amazing! Now you can play games even if you are in such a rural area where signals do not work properly. 

Guide for all types of players. Yes, Netflix cares about you and wants to make you feel comfortable with their every new feature, the games option is also one of them. If you are a beginner or a professional gamer, Netflix games would clear all sorts of misunderstandings. This point is more of a witness that proves Netflix as one of the bests. 
Let's End It Here:
Ending our article, it's for our mere acknowledgment that we know everything about the applications. And the platforms we are using in the current situation. The games are simple ones and do require huge efforts. And they would be easy if you are a web series watcher. All would be based on the series and movies Netflix offers. We should let people know that this is not only for the film and video section but for gaming also. The Netflix games are offering is way more accessible, simple to handle, and inexpensive, may the developers bring an addition to the games category. 
If this continues, the Netflix team would offer high-level, worldwide famous, and strenuous games soon.