How to Make a Brochure on Google Docs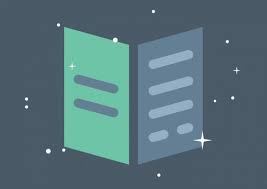 You can create media-friendly text documents that are readily shared, and they even come replete with a few templates to help you format your work in novel ways. For many people, Google Docs may be a vital tool for their work because it allows them to perform the following:
Brochures are an example of one of these templates that can be handy. It is crucial to note, however, that the templated brochures that are included in Google Docs are set up in vertical pages (rather than the more traditional horizontal style that you might assume, but they may be altered if that is the aesthetic you're going for.) Keeping this in mind, the following is a rundown of the steps required to create a brochure utilizing a template from Google Docs:
Read Also; How to Zoom Out on Google Docs
How to Make a Brochure on Google Docs
1. Go to docs.google.com. (It is important that you take note that the shortcut "docs.new" will not work for this. You will need to navigate to the primary documents screen.)

2. Navigate to the "Work" part of the "Template Gallery" by clicking the "Template Gallery" button (if you don't see the "Template Gallery" button, you will first need to click the three stacked lines in the upper-left corner).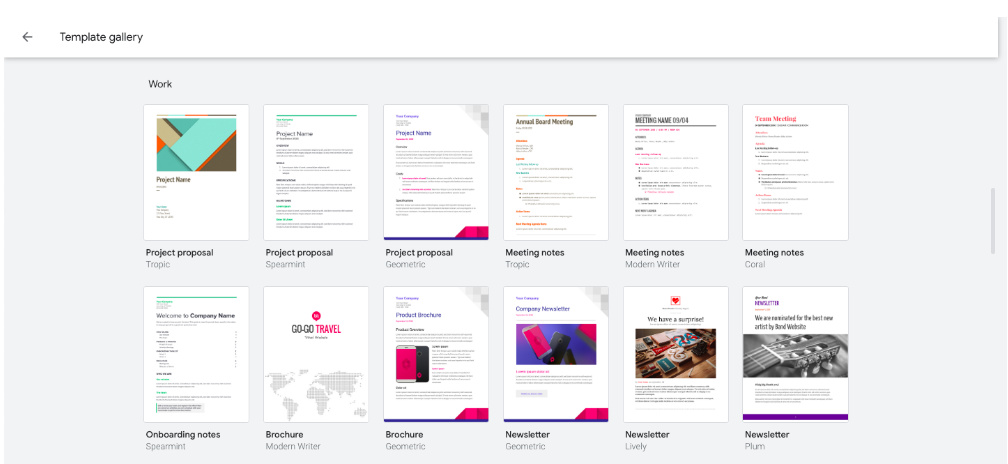 3. Choose the layout that you want to use for your brochure from the available templates.
4. Adapt the filler text and graphics to better suit your requirements by editing and replacing them.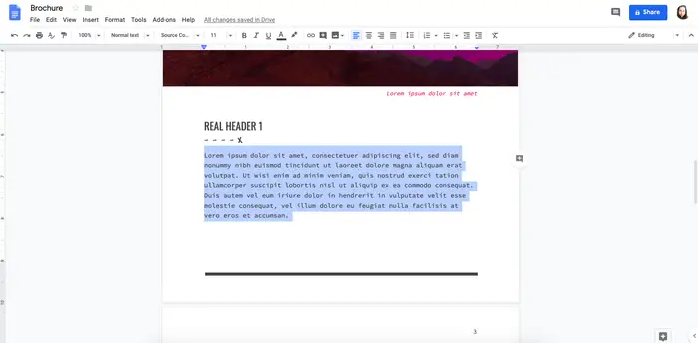 5. Share your brochures whenever it is necessary (for example, to collaborate with coworkers or to provide a sample to a customer), just like you would share any other Google Docs item. This includes providing a sample to a client.
You may want to rename the document (by clicking into the box in the top left corner of the screen), or you may want to change the location of the document by clicking the "Move to…" folder icon to the right of the document name. Both of these actions can be performed by clicking the respective icons.
In this manner, your newly designed brochure will stand out above the rest of your paperwork and be simple to locate (though the search function on docs.google.com will also work well, provided you remember a portion of the document name or the core concepts included within it.)
FAQs
Is there a booklet template in Google Docs?
You got that right. You can generate a unique format for your book by using a Google Doc as a starting point. Google Docs is not only a helpful platform for writing, but it also includes a template that makes it easier to organise a book. In addition to that, it gives users the ability to produce either a booklet or a brochure.
Can you make a booklet in Word?
Make a booklet by following the format of a template.
Select New from the File menu. In the box provided, type the word booklet, and then click the search icon. Once you have located the model you wish to employ, choose it and then select the Create button. To save your booklet, go to the "File" menu and select "Save a copy."
How do I turn a PDF into a booklet?
Launch Adobe Acrobat Reader 9 and open the PDF file that you want to print as a booklet. – In the upper left-hand corner, click the File menu item, and then pick Print. – You may also launch the print window by pressing "Control" and "P" on your keyboard, or you could simply click on the icon. – Choose Booklet Printing from the drop-down menu in the Page Scaling section of the print window.
How do you make a multi page brochure?
For instance, to make a brochure with 12 pages, you would take three sheets of paper measuring 8.5 inches by 11 inches, stack them on top of each other, turn them so that they are facing the opposite direction, and then fold each sheet in half to the right. If you count both the front and back of each page, this will result in the creation of 12 pages. (To make a brochure with eight pages, you will need two sheets of paper.)
Is Google Docs good for writing a book?
yes. If you find that you enjoy using Google Docs to write a novel, then you should write your novel using Google Docs. There is no one proper approach to writing a novel; therefore, you should feel free to use whatever method, such as Google Docs, is most comfortable for you.