How to Make a GIF from a Youtube Video

You've just finished watching the funniest video that's ever been uploaded to YouTube, and now you want to create a GIF out of your favourite moment so you can send it to your friends. Or perhaps all you need is a fresh GIF to use whenever you want to respond to one of your favourite tweets online. It doesn't matter why you want to make a GIF; the process is much simpler than it seems. This article will show you how to extract a few seconds from a YouTube video and convert them into a GIF file of excellent quality.
In this tutorial, we'll show you how to use some straightforward internet tools to create a GIF from a video that you found on YouTube. You'll be able to make GIFs in a matter of minutes using any one of the offered tools because they all perform the task admirably and are not overly complicated.
Read Also: How to Delete or Pause Watch History on Youtube
How to Make a GIF from a Youtube Video
Use GIFs.com for great customization
Step 1: Is to locate the movie on YouTube that you want to convert into a GIF (maybe an archive from NASA?) and copy the URL of that video.

Step 2: Go to GIFs.com and log in with your account. Copy the URL of the YouTube video you want to embed and paste it into the white box on the page's left side (double-check that you copied the whole link so this will work). It should recognise it on its own automatically. You can also add your own films to the site by selecting the option to Drag & Drop or Select File from the drop-down menu.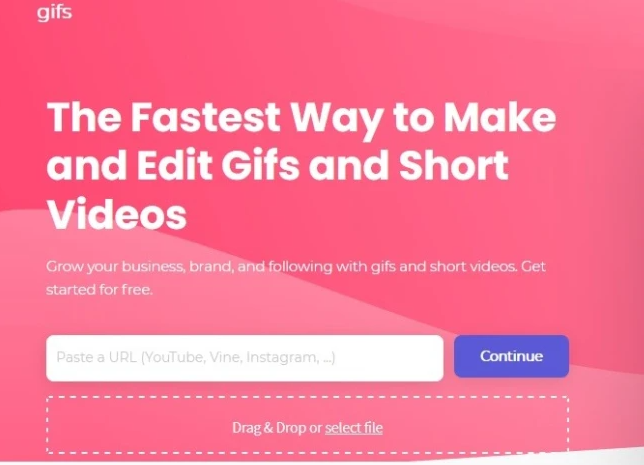 Step 3: If your image has an advertisement located in the bottom-left corner, you will need to click the "X" symbol to get rid of it (otherwise, it will appear in your GIF). After that, select the beginning and ending times for your animated GIF by clicking the timeline that's located underneath the image. The time period that will be utilised is represented by a blue bar.
You are free to make it as brief or as extensive as you wish; however, keep in mind that the longer the animation, the larger the file size will be. There is a possibility that the GIF's size will be restricted in some of the locations where you want to distribute it. Twitter, for example, places a limit of 5 megabytes for GIFs seen on mobile devices and 15 megabytes for those viewed on desktop computers, despite the fact that 15 megabytes is very, very vast for a GIF.
Next, if you choose, you may add a sticker or a caption to the photo. You can also crop the image and add other effects to it, such as blurring or padding, to make it more suitable for your new meme or simply to make it more enjoyable to view. When you are happy with the results, click the Create Gif button in the upper-right corner of the screen. Be patient because the creation of the image may take some time, especially if you are making a GIF with a long looping sequence.

Step 4: The following screen will ask you to confirm the title of the GIF, as well as pick any tags that you would like it to have. When you are through customizing your options, proceed by clicking the Next button.