How To Make Dark Mode On Facebook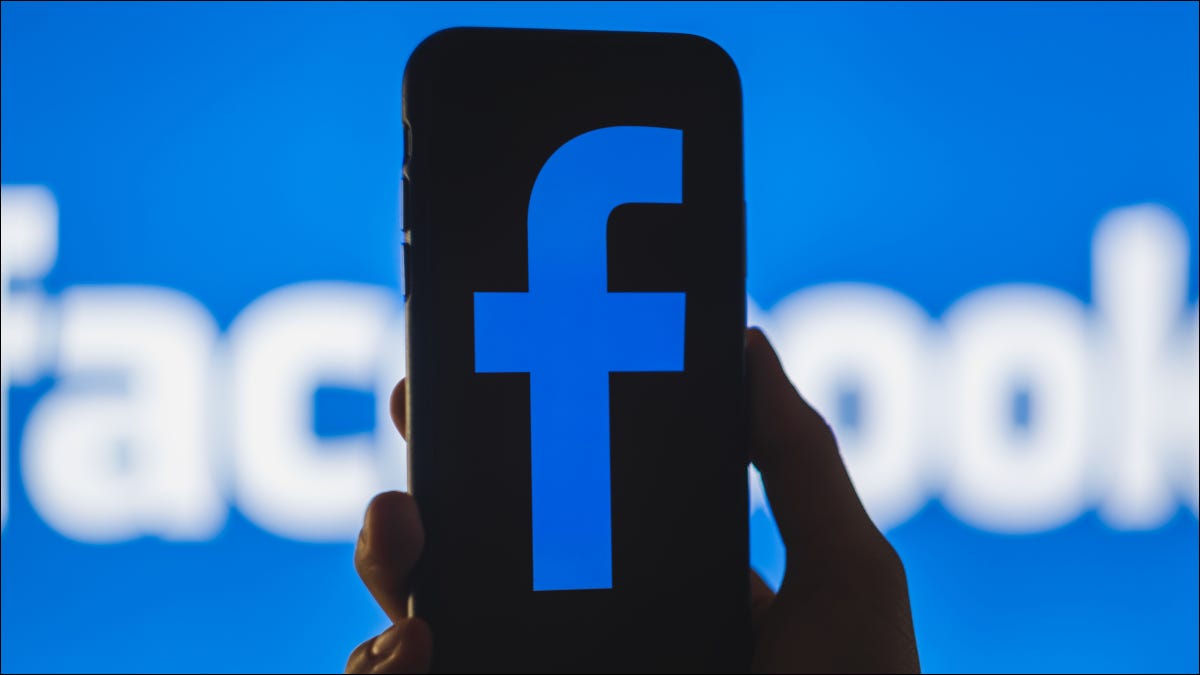 The most recent Facebook user interface (UI) is a welcome upgrade that makes it simple to switch from previous versions of the platform. Because the dark mode option is a popular choice for applications, it's only natural that Facebook would incorporate it into their platform as well.
Read Also: How to See Followers on Facebook
Regardless of whether or not an application or device is compatible, each application or device has a unique protocol for enabling dark mode on Facebook and Messenger. Here's the article explained:
Enable Facebook Dark Mode on Mac and Windows Browsers
Turning on Dark Mode for Facebook on a Windows or Mac OS browser is as simple as the following:
1.Click on the downward-facing arrow in the upper-right part of Facebook to open the Messenger application.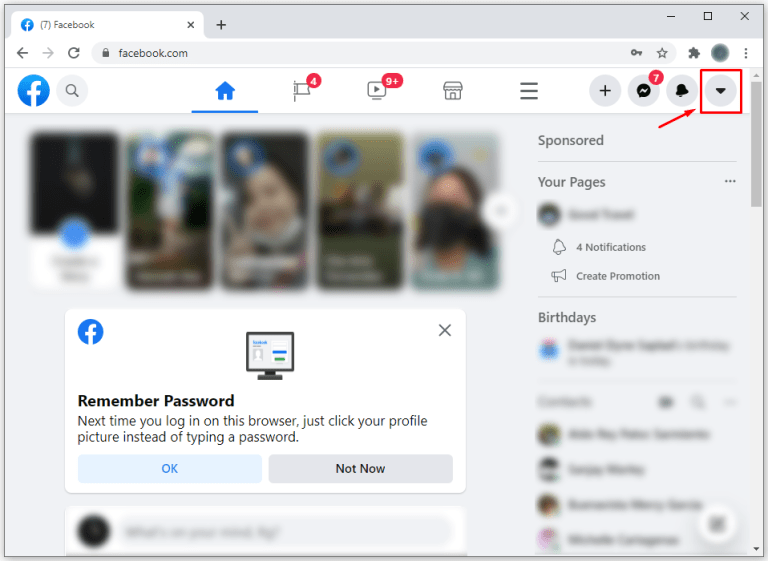 2.Select Display & Accessibility from the drop-down menu.
3.Dark Mode may be found in the options menu, and it can be activated by sliding the slider to the right. It will look that your Facebook pages have a dark backdrop rather than a white background.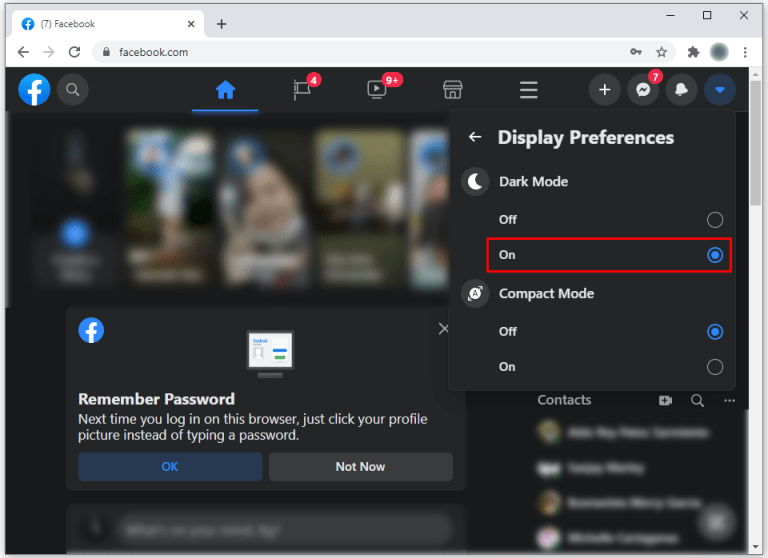 Enable Facebook Dark Mode in the Android App
To enable dark mode in the Facebook app for Android, simply follow these simple instructions:
1.access the "hamburger" menu symbol with three horizontal lines on Facebook Home, select it from the drop-down menu.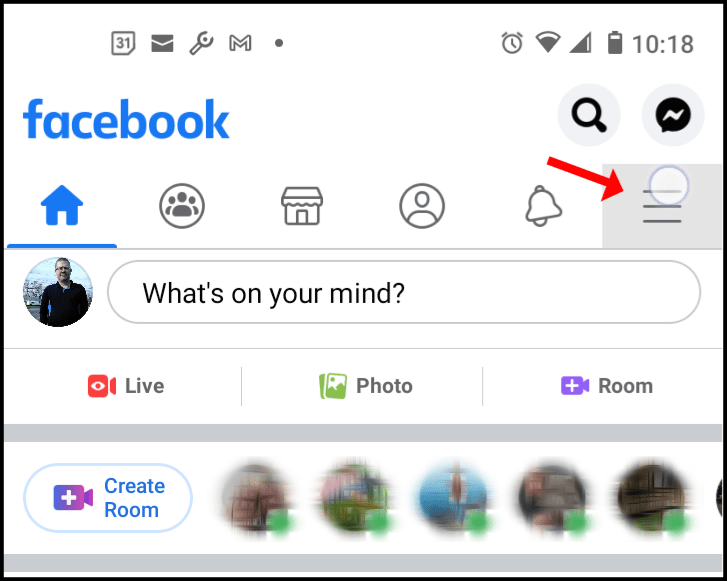 2.Click on "Settings & Privacy" in the main menu to access these options.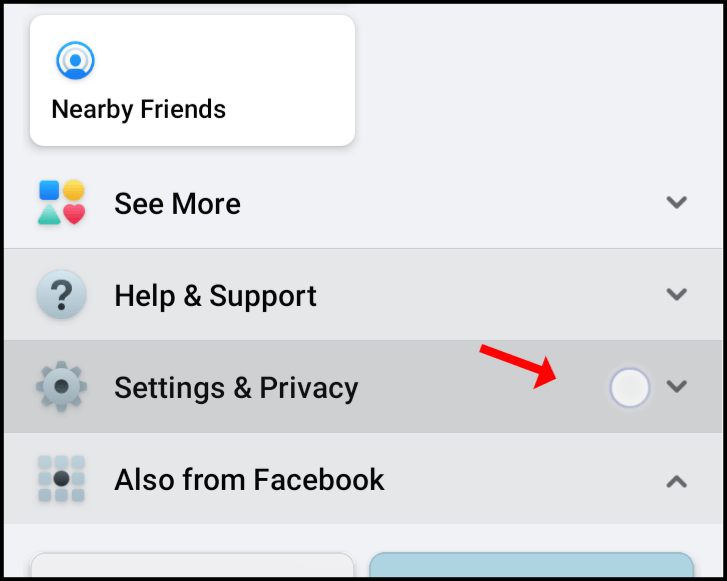 3.To access the custom settings, select "Dark Mode" from the drop-down menu.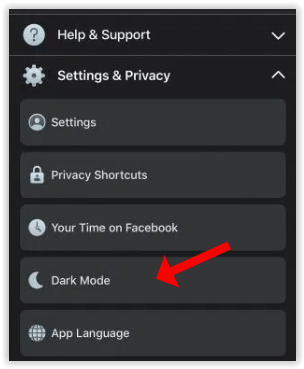 4.Select "On" to activate Dark mode.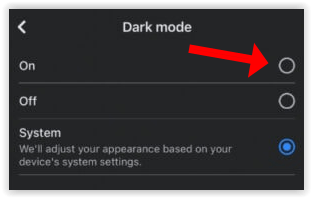 If you've already changed the settings on your devices to dark mode, you may also choose System from the drop-down menu. By selecting this option, your Facebook application will be shown in either dark mode or light mode, depending on your Android settings.
Enable Facebook Dark Mode in iOS
The Facebook Dark Mode for iOS has finally been made accessible to users. Take the actions outlined below.
1.To access the "hamburger" menu symbol on Facebook Home, locate it in the bottom-right corner of the screen.

2.Select "Settings & Privacy" from the main menu, and then "Dark Mode" from the enlarged menu to activate the feature.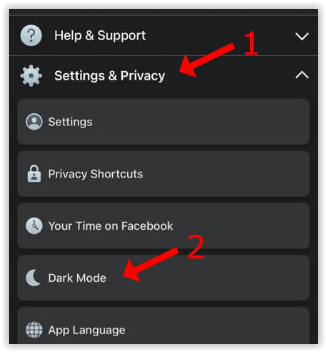 4.Finally, to enable dark mode, pick On or System from the dropdown menu.
If you choose System, Facebook will use the same settings that your phone does (i.e. dark mode and light mode respectively).
Video
FAQS
Is Dark Mode better?
Dark Mode is preferred by the majority of users since it appears more professional. However, it has also been claimed that Dark Mode is less taxing on the eyes and that it has no effect on melatonin levels (which means you will not be able to go asleep if you play on your phone just before bed).
In addition, Dark Mode consumes less battery life than the brighter counterpart. All things considered, Dark Mode is a well-liked function for a good reason. Some individuals, on the other hand, like the regular interface, which is why you may always go back to it if you choose.
My Facebook was in Dark Mode, and now it isn't. What happened?
It was in May of 2021 when Facebook users encountered a problem that prompted the iOS and Android versions of the social media platform to return to its old interface. Fortunately, it turned out to be a minor problem that was immediately rectified by the Facebook developers. The remedy was straightforward for those who encountered the issue: just close or forcibly close the Facebook programme and re-open it again.
Alternatively, if your Facebook app is reverting to the old white background for whatever reason, close the programme and reopen it. Of course, if the problem persists, you may need to update the programme through the App Store or Google Play Store.