How to Make Friends List Private on Facebook on Mobile App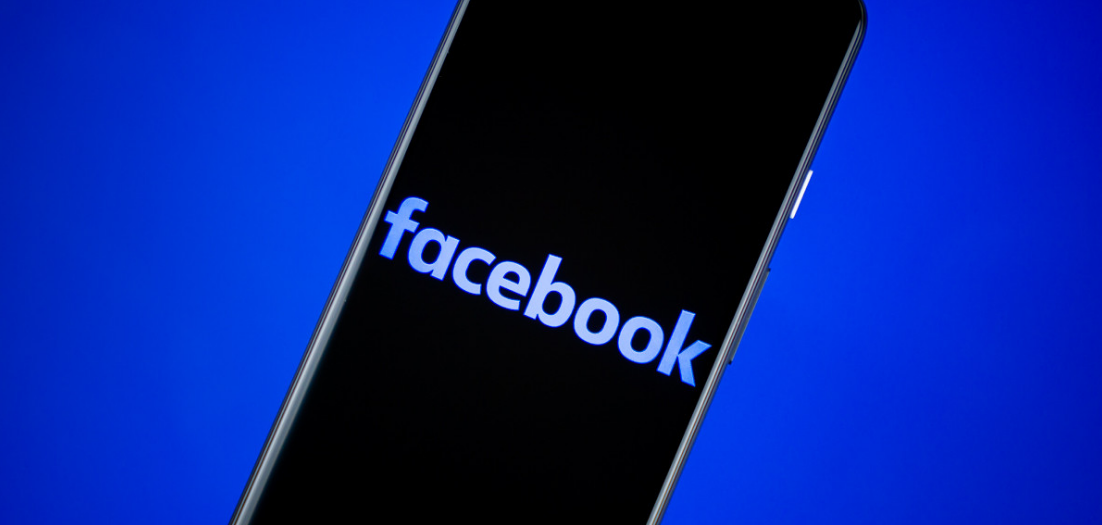 The major objective of using Facebook is to broaden one's social circle. In the early days of MySpace, users would often display photographs of their friends in a manner that was reminiscent of a trophy case on their personal profiles. Things used to be one way, but in this day and age, things are significantly different from how they were in the past. In addition to the growing number of people who are concerned about their own personal privacy, there is also the age-old problem of keeping one's personal affairs private. It is possible for anyone to examine your entire list of friends on Facebook; however, it is also feasible to restrict access to the list to a smaller set of people. This essay will take you through the steps required to make the friends list on my Facebook profile private, so keep reading to learn more. So let's get started:
Read Also: How to Setup Facebook's Messenger Kids App
How to Make Friends List Private on Facebook on Mobile App
If you are using the Facebook app on your phone or tablet and wish to filter the privacy settings for others' access to your 'Friends' list, the instructions below will walk you through the process.
1. Open the "Facebook" app on your mobile device and tap the "hamburger icon" (Menu). Users of iOS will find the menu in the upper right corner of their screen, while users of Android will find it in the bottom left corner.

2. To adjust the settings, select the gear symbol located at the very top of the menu.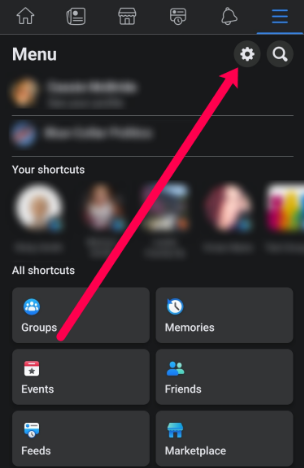 3. Choose the Privacy Checkup option.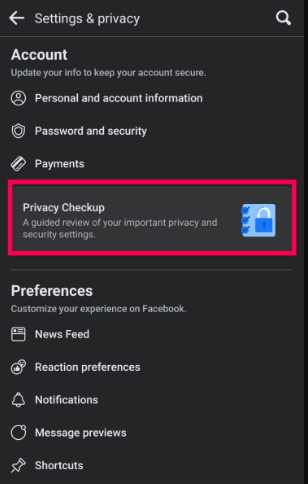 4. Choose How can others view the content that you share?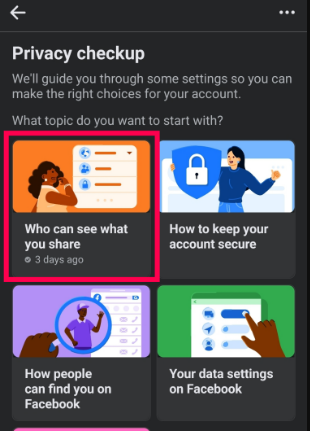 5. To access the privacy checkup page, tap the Proceed button.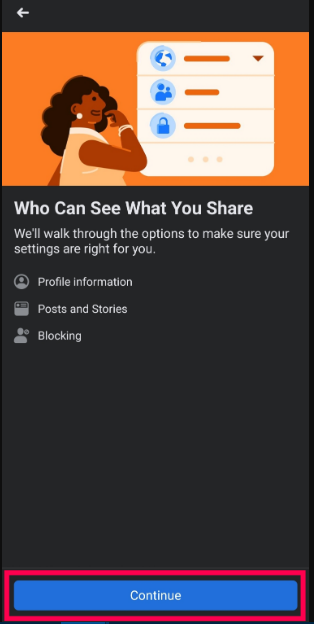 6. Just me should be selected as the option for Who may see your friends list on your profile as you scroll down the page.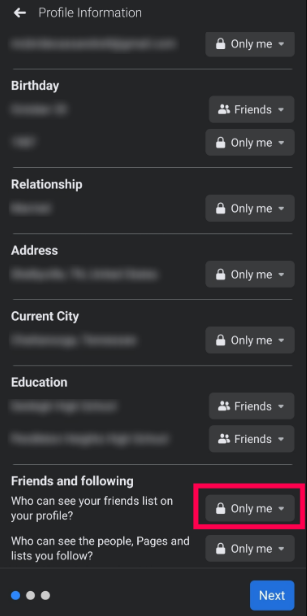 7. Choose one of those alternatives instead of the one that says Only me if you want your friends or selected friends to be able to view what you publish. You also have the option to choose Only me next to the question Who may view the people, Pages, and lists that you follow? to restrict the visibility of the individuals you are following.
FAQs
Does Facebook automatically make your friends list private?
By default, Facebook friends lists are viewable to the public. However, individuals have the option to conceal their lists from the public or to limit their visibility to certain users. That is a straightforward procedure that may be carried out within Facebook's privacy settings. Users have the option to conceal their friend list from the wider public, from certain friends, or from everyone.
Why do people make their friends list private?
Why do you feel the need to keep your friendlist a secret? Users of Facebook frequently hide their friendlists for reasons related to privacy and security. Individuals frequently have the need to keep their friendships and activities private, and as a result, they frequently choose the option of restricting the audience that is able to view their friend lists and activities on social networking platforms.
Can anyone see your friends list?
Your friend list is visible to anyone who has a Facebook account by default, so anyone can look at it to see who your friends are. You have the option of hiding your friend list, making it visible to only the people on it, or to no one at all.
What is friends of friends privacy?
You are able to share things to your friends on Facebook as well as the friends of anyone else who is tagged when you select this option. When someone else is tagged in a post, the audience of that post is expanded to include not just the person who was tagged but also the tagged person's friends. Just Me: If you select this option, you will be able to post things to your timeline that will only be visible to you.
Why can't I see all of someone's friends list?
Nevertheless, just because you don't see someone on Facebook who is a friend of someone else does not necessarily mean that person has blocked or unfollowed you on Facebook. It is most likely that they altered the privacy settings on their Facebook account so that other people with whom they are not connected are unable to view their friend list.