How to Block Team on Snapchat on Your Mobile App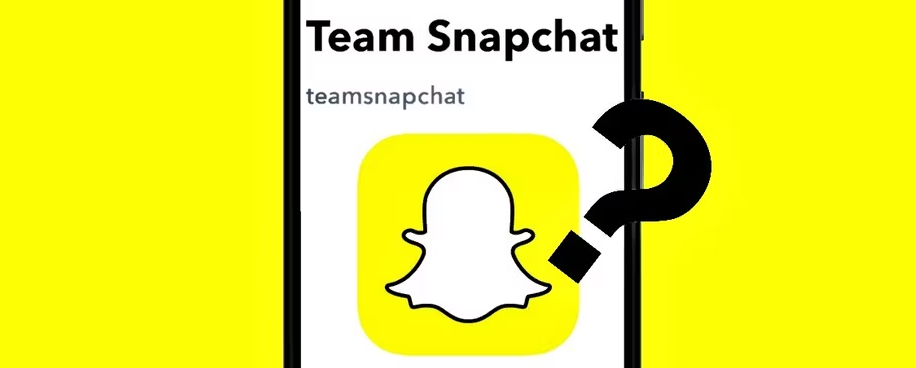 By utilizing snaps, Snapchat has done a fantastic job of connecting its users located in a variety of different countries and regions. By sending your pals "snaps," you have the ability on Snapchat to update them on where you are and what you're doing at any given moment. Snapchat provides its users with a wide variety of functions, one of which is the ability to send snaps. You have the choice to go shopping, stay current on the most recent news, play games, or make your very own funny films. By reading the post that is linked below, you will get the knowledge necessary to block a team on Snapchat. So let's get started:
Read Also: How to Cancel Snapchat Plus Subscription / Free Trial on Android
How to Block Team on Snapchat on Your Mobile App
The fact that Team Snapchat is continuously sending them messages is causing a great deal of annoyance for a lot of users. Yet, very few people are aware that you may disable these alerts. If you are also unaware of the same thing, there is no need for concern because we have you covered. In order to prevent Team Snapchat from accessing your account, please follow the guidelines below.
1. Launch the Snapchat application on your mobile device.
2. Open the chats with Team Snapchat by clicking on their names in the list of chats.
3. Tap on the profile photo of Team Snapchat located in the chat section of the app.
4. Tap the three dots that appear vertically to the right of the screen's top-right corner.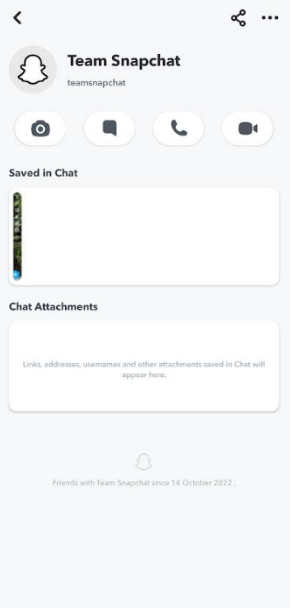 5. To manage your friendships, select "Manage Friendships" from the list of available options.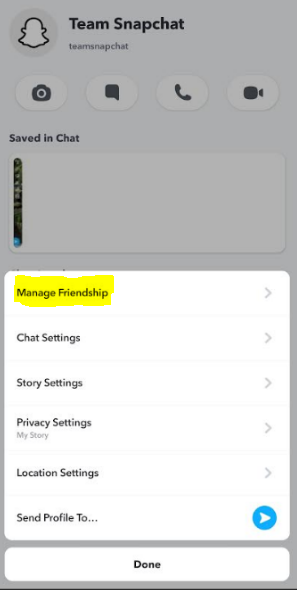 6. Now, you may stop receiving irritating messages from Team Snapchat by tapping the "Block" button.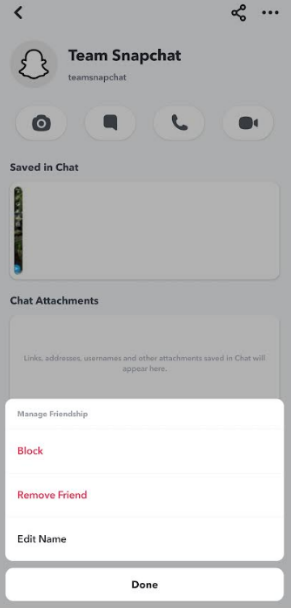 7. After you block them, you will no longer be bothered by unwanted and irrelevant messages sent from the Snapchat team.
It is important to be aware that blocking Team Snapchat is exactly the same as blocking any other user; there is no unique process that needs to be followed in order to accomplish this.
FAQs
Does Team Snapchat open snaps?
Absolutely, the chats are available for everyone to join in case they have any questions or comments for Team Snapchat. They will even respond if it is necessary. You also have the option to cut off communication with the Team Snapchat if you so choose.
Can team Snapchat see my eyes only?
Nobody, not even we, will be able to see the stuff you've stored to My Eyes Only if you don't give us the password beforehand. Caution is advised, however, because if you lose your password there is no way to recover the encrypted Snaps that you have saved.
Who runs Team Snapchat?
Evan Spiegel, Bobby Murphy, and Reggie Brown are responsible for the establishment of the American camera and social media firm known as Snap Inc. on September 16, 2011, and it is headquartered in Santa Monica, California. The corporation is responsible for the creation of several technology goods and services, including Snapchat, Spectacles, and Bitmoji, as well as their ongoing maintenance.
Can Snapchat teams see private stories?
Will anyone else be able to see my Snapchat private story if I choose to keep it that way? No. The individuals to whom you have granted permission to view your Private Story are the only ones who are able to do so.
Is Snapchat is safe for chatting?
Since Snapchat began using encryption for photographs and videos sent through the app, its level of security has significantly improved. But, the fact that your messages are encrypted does not guarantee that any of the information you share will remain confidential.