How to Make Your Private Story on Snapchat – Simple Steps to Follow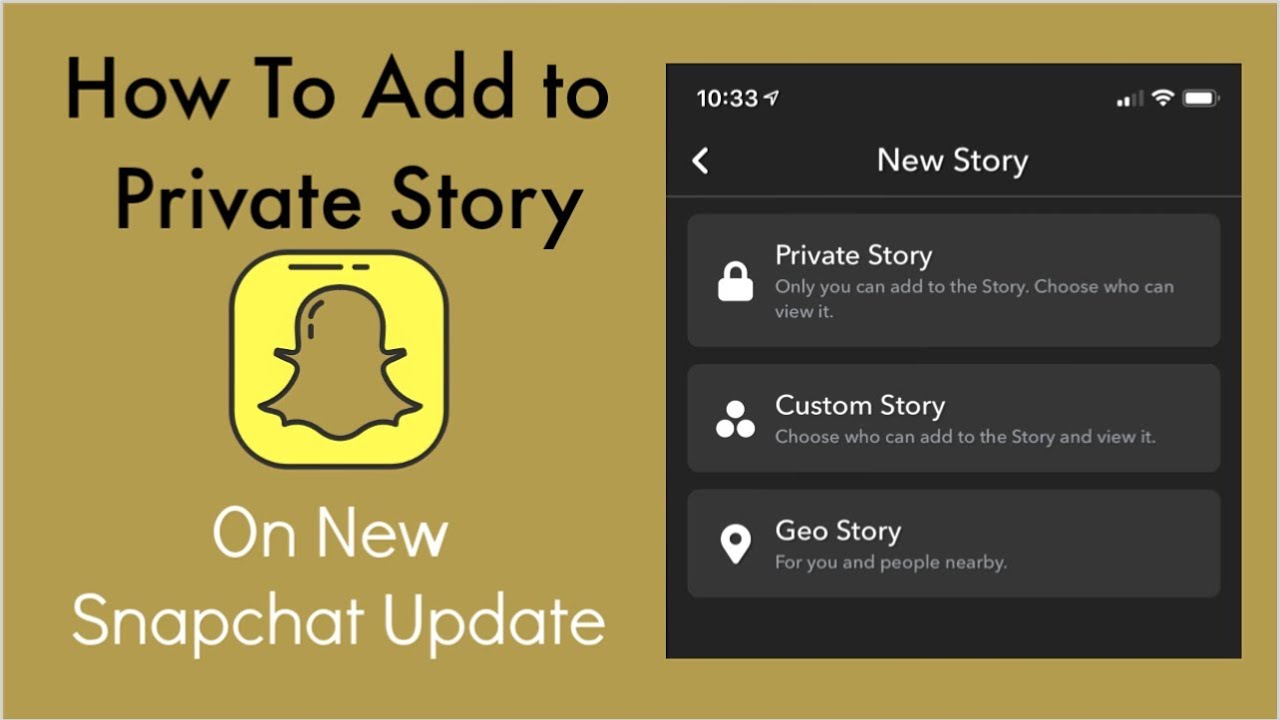 Snapchat is a social media platform that gives users the ability to share photos and videos with their friends. Snapchat has seen an increase in popularity lately, so it's no wonder that teenagers are using this app more and more often. However, there are some ways to make your private story on Snapchat interesting for your friends to view without you having to share any personal information. Follow these steps below to make your private story stand out from the rest.
How To Create A Private Story On Snapchat
Launch the Snapchat app on your iPhone or Android phone to create your first-ever Snapchat Private Story. Tap your profile symbol in the top-left corner of the app.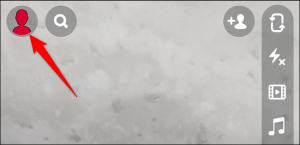 On your profile page, next to "My Stories," tap "Private Story."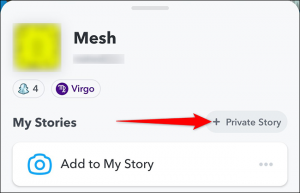 You'll see a "New Private Story" screen. Here, select the friends who can view your story . Then, at the bottom of this screen, tap "Create Story."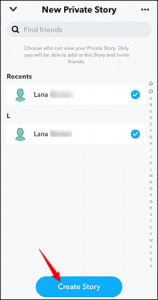 You'll now see a "Rename Story" prompt. In this prompt, tap the text field and type a name for your Story. Then tap "Save."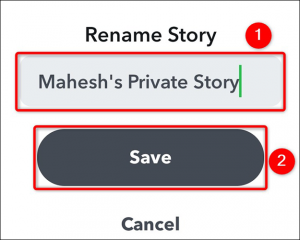 Snapchat will return you to your profile page. Now that your Private Story has been established, you may begin adding stuff to it. To do so, go to your profile page's "My Stories" section and tap your newly created Private Story.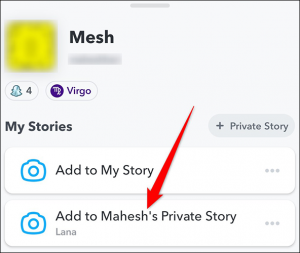 Snapchat will open your phone's camera allowing you to capture content and add it to your Private Story.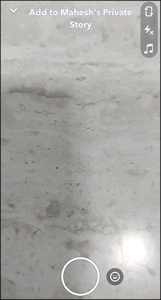 How To Make A Private Story From Your Profile
Instead of using the Snap tab, you can create a new Private Story from your profile page. Here's how to do it:
1.Tap Add New Story from your profile.
2.Select Private Story from the menu.
3.Select the individuals you want to see your Private Story from your list of Best Friends, Recents, Groups, and Friends.
4.Tap the checkbox in the bottom right after you're finished adding people.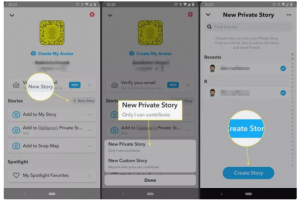 5.You may do the following from here:
To give your Private Story a name, tap Private Story Name at the top of the screen.
Tap If you think you've forgotten somebody, have a look at this storey.
To omit or include saving of your Private Story to your Memories, disable or activate the Auto-Save to Memories option.
6.To publish your Private Story, use the blue Create Story button. The name of your freshly generated Private Story may be found in your Profile's Stories section. To take your first photo or film your first video, tap it to open the Snap tab.
7.To add more photos and videos to your Private Story, tap the three vertical dots to the right of the Private Story name on your profile, then tap Add to Story.
Doing More With Private Stories
If you wish to make any changes to your Private Story, you may do so from your profile. The three vertical dots next to its name should be tapped. You may remove it, adjust the tale settings, switch on/off auto-save, or manually save the story to Memories from here (if auto-save is off).
Video For Better Understanding