How to Mirror an iPhone or iPad to a PC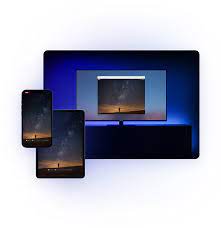 Do you need to access your iPhone or iPad's files on your PC? Maybe you want to watch a movie or show on a larger screen, or play a game that is only available on iOS devices. Whatever the reason, it's actually very easy to mirror your device's screen onto a PC. In this article, we will walk you through the steps necessary for doing so.
Read Also: How to Log Out of Gmail on Your iPhone
How to Mirror an iPhone or iPad to a PC
Using the LonelyScreen programme on a Windows device is the simplest method for mirroring the display of an iOS device such an iPad or iPhone. This app cheats your Apple devices into thinking that your personal computer is an Apple TV device that can receive screen mirroring requests from iPhones and iPads. This allows your personal computer to display content on your iOS devices.
You don't have to pay anything to download or use LonelyScreen; nevertheless, you might get a popup message every once in a while that asks you to pay for an upgrade. The paid upgrade has a one-year cost of $14.95 and does not unlock any additional features; rather, it merely supports the software developers.
1. Launch the LonelyScreen application on your Windows computer, and from the toolbar at the top, select the fullscreen option. If you'd like, you can utilize your mouse cursor to make the app window very larger.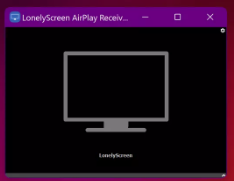 2. If you want to check if your Windows computer is connected to a Wi-Fi network, you can do so by moving the mouse cursor over the Internet icon that is located in the toolbar. Your gadget is now prepared to receive a wireless signal from your iPhone or iPad if the answer is yes to the previous question.
3. Swipe down on the bottom of your iPad or iPhone screen to open the Control Center.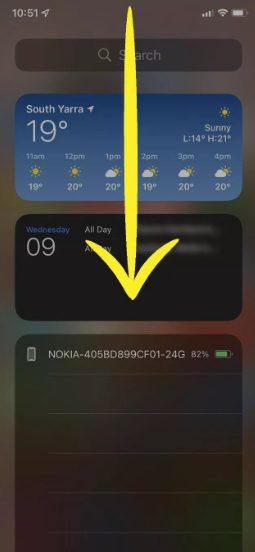 4. Tap the Wi-Fi symbol to activate it if it is greyed out or not selected.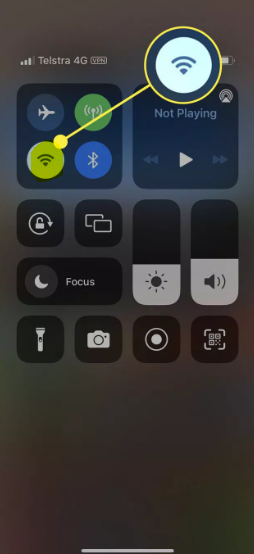 5. Choose the icon labelled Screen Mirroring from the menu.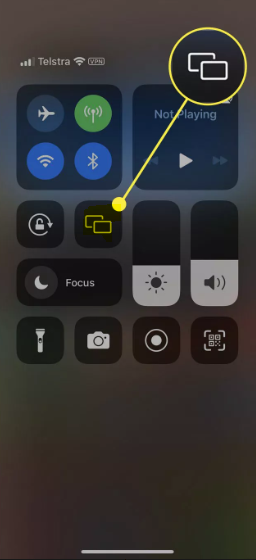 6. Choose the LonelyScreen option.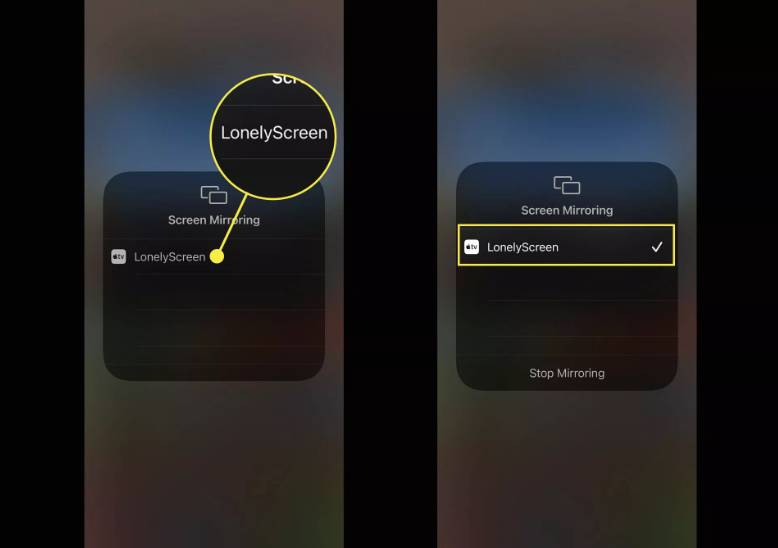 7. Mirroring of the screen from your iPhone or iPad should now begin automatically within the LonelyScreen software window located on your Windows PC.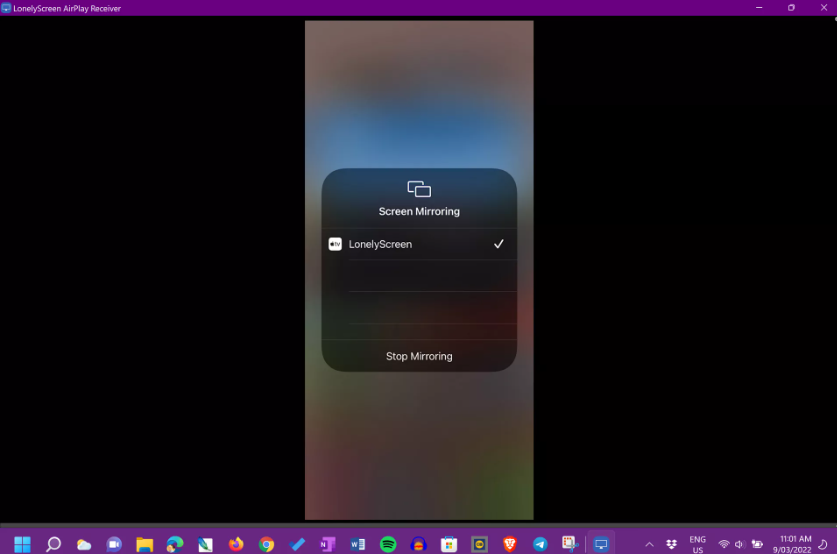 FAQs
Can you screen mirror through USB?
The most recent Android devices have a port that is compatible with USB Type-C. This input, which is shaped like a cylinder and is also referred to as USB-C, has replaced the micro-USB standard and is used for both charging and transferring data. In addition to support for the DisplayPort standard, it provides screen mirroring from USB-C to HDMI, so that the display of your smartphone or tablet may be viewed on a television.
Can you AirPlay to a PC?
Users are able to project or mirror their screen from any device that is compatible with AirPlay, Google Cast, or Miracast. Examples of such devices include an iPhone, iPad, Mac, Windows 10, Android, or Chromebook. When using the screen casting sender that is built into the Google Chrome browser, Windows 7 and Linux are also supported operating systems.
Can I connect my iPad to my PC wirelessly?
If you have iOS 5 or a later version loaded on your iPhone, iPad, or iPod touch, you can sync your device (add items to it from your computer) without connecting it to your computer as long as you are connected to a Wi-Fi network. This allows you to sync your device wirelessly (if your computer and device are connected to the same network).
Can I connect my iPhone to my PC via Bluetooth?
You may access the Bluetooth Settings menu on your personal computer by clicking the "systray" icon in the bottom right hand corner of the taskbar or by doing a search for "bluetooth." To make your computer visible to other devices, you must first turn on the Bluetooth feature by toggling the switch. After selecting "Add Bluetooth of other device," wait for your own computer to identify the iPhone.
What does linking an iPhone to Windows do?
Once your gadgets are connected to one another, you will be able to use the functions of the Your Phone app on your personal computer. You can exchange photographs, send and receive text messages, answer phone calls, and do a great deal more with an Android device. When using an iPhone, your ability to share webpages between your computer and phone is restricted to the Microsoft Edge browser.