How to Delete Discord Messages on Your Computer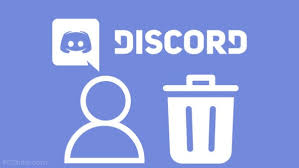 Discord is a great platform for gamers, but it can also be used for business purposes. One of the main benefits of Discord is that it allows you to communicate with others in real-time. However, there may come a time when you need to delete some or all of your messages from Discord. In this article, we will show you how to delete Discord messages on your computer in just a few simple steps!
Read Also: How to Use Discord on Xbox One
How to Delete Discord Messages on Your Computer
1. Launch the Discord client on your device, hover your mouse pointer over the message, and then click on the three dots that appear in the top-right corner of the screen.

2. Select "Delete Message."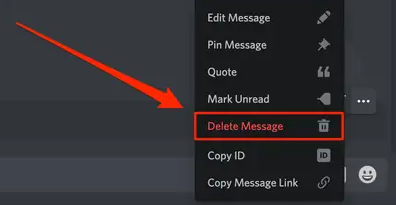 3. Confirm your selection by clicking "Delete" again within the pop-up window that displays after you've made your selection.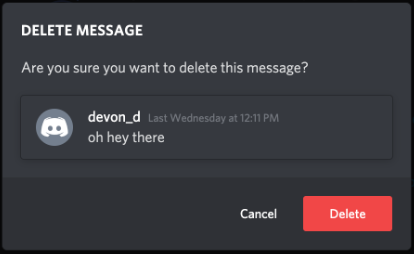 FAQs
Can you clear Discord chat history?
Connect to the channel that contains the conversations you want to delete. Move your mouse pointer over a line of chat until the icon with three dots that represents the menu appears on the right. Delete can be chosen from the drop-down menu after the icon has been selected.
How do you delete Discord messages on both sides?
You can only delete the parts of the conversation that pertain to you. On the other person's side, direct messages cannot be deleted. You are free to clean out your personal Discord app, but any direct messages that you and another user exchanged will continue to be displayed on that user's app until both of you erase them. It is not possible for you to remove direct messages from another user's Discord account.
Launch Discord and navigate to the message in the channel that you wish to remove. Find the Menu symbol by moving your mouse over the different chat lines in your thread and looking for it there. Choose Remove Message from the drop-down menu of available options to delete each individual message. When the prompt appears, select the Delete option and then click the Confirm button.
Does closing a Discord DM delete messages?
Note that the contents of the chat will remain even after you close the direct message you are now viewing. It will just erase the chat from the list of Direct Messages you have on your Discord account. You can open a direct message (DM) that you have closed in the past by using the search bar to open the conversation again. You can also initiate a chat with the user by going to their profile and doing so.
Does deleting a Discord DM delete it for everyone?
If you remove the message, it will also be deleted for everyone else who got it; it will not only be deleted for you.
Can I have multiple Bots on one server?
Absolutely! On Discord, using bots makes it simple to personalise and administer your own servers. If you want a more seamless experience, you can add multiple bots, each of which will have a different function and set of responsibilities.