How to Optimize Your Android Phone for Mobile Gaming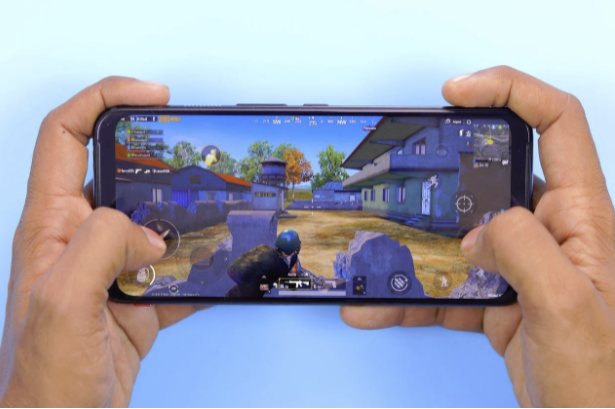 Mobile gaming keeps getting better and better, with the latest titles able to rival fully-fledged consoles in terms of the quality of the experience.
Of course if you are playing portably on your handset of choice, there are some things which can spoil sessions of mobile gaming, or at least make them a little less fun. So if you are sick of performance dips and battery issues, here are some tips to take your mobile gaming to the next level.
Use Wi-Fi
Playing online games of all sorts is popular on modern Android devices, which of course means that you need to think carefully about how you are connected to the internet if optimal performance is your aim.
Often the speed of the connection is less relevant than the consistency and reliability, and unfortunately there are all sorts of variables at play if you are relying on your network provider's coverage. Instead, connecting to a Wi-Fi hotspot will generally provide a more stable link between you and the other participants, whether you are learning how to play poker and enjoy online gambling, or you are getting stuck into a session of Fortnite or Minecraft.
Ditch unwanted data
Filling your phone with files and apps is not ideal for maintaining solid performance in everyday tasks, let alone in gaming, because the closer the storage is to capacity, the less efficient it will be.
The quickest solution is to head to the Storage sub-section of the Settings menu and use the Free Up Space option to get an overview of how your phone's onboard memory is being used. From here you can pick apps that you no longer need and delete them, with Android actually showing you which pieces of software you use the least frequently to help you decide.
Disable background processes
In most cases it is fine to make use of the multitasking features of your smartphone, but for gaming it can be a bad thing if a lot of other apps are also monopolizing your handset's hardware resources at the same time.
While you can do this manually, the latest versions of Android have the clever ability to automatically handle which apps remain active at any one time. All you have to do is make sure that the Adaptive Battery option is enabled in the Battery sub-section of the Settings menu, and the OS will use algorithms to ensure that everything is handled as efficiently as possible.
This is a good reason to update Android to the most recently available edition for your device sooner rather than later. Performance improvements like this can benefit daily use, as well as enhance your mobile gaming.
Invest in a power bank
Even if you have cleared out your storage and prevented any unwanted processes from running in the background when you are gaming, the reality is that modern mobile games are power-hungry beasts. This means that even if you turn down your screen brightness, your handset's available battery will be depleted faster while you play than with almost any other activity.
This is not a problem while you are within easy reach of your charger and a plug socket, but might not be ideal if you are out and about. Taking a beefy power bank with you is a sensible strategy in this context.
Power banks are basically portable batteries that can be used to recharge your phone and other portable devices via USB. They come in all sorts of capacities, and for gaming you should opt for the largest you can realistically take with you.
Snag a Bluetooth controller
Android is broadly compatible with all sorts of wireless peripherals, including Bluetooth-based wireless gamepads. This is a seriously good buy for anyone who loves gaming, because the limitations of touchscreen controls will become apparent as soon as you try to play anything more complex than a mobile-specific puzzler.
If you already have controllers lying around for your PS4, PS5 or Xbox Series console at home, then these can be paired with your Android phone. Alternatively there are mobile-specific controllers, like the Razer Kishi, which are purpose-built for modern devices and have their own set of benefits and drawbacks to keep in mind.
Ultimately it depends what kind of gaming you want to do on your mobile phone, but these simple optimization tips should be helpful no matter the kind of experience you prefer, so get out there and start enjoying all that your device can do.