How to Play 1v1 in MultiVersus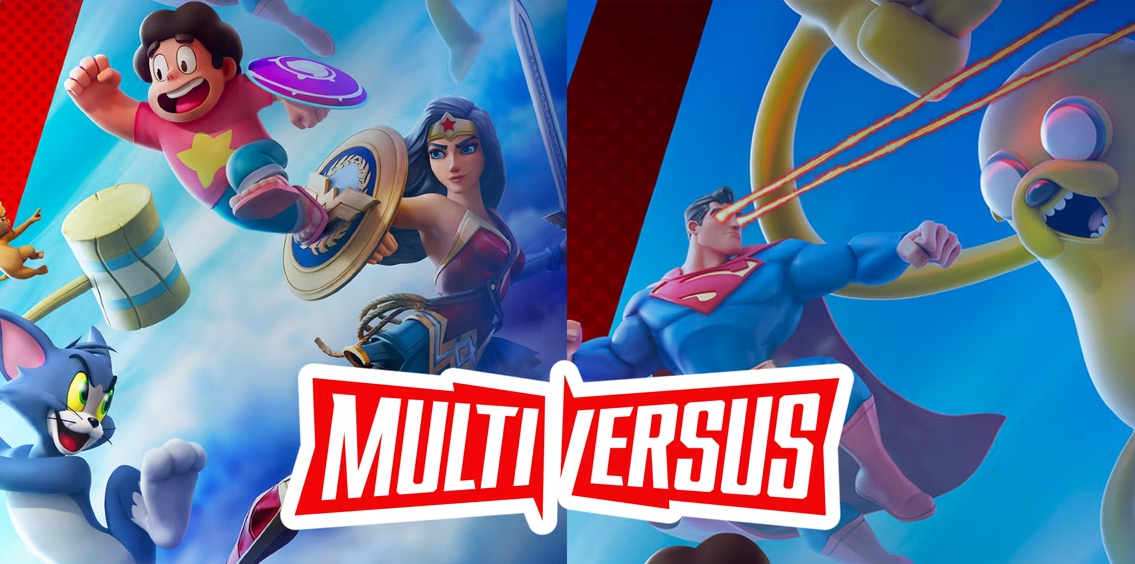 Now that MultiVersus is out (albeit still in beta), people shouldn't wait for their one buddy who was selected for a test to tell them what they need to know before they can start playing with their friends. Feedback so far suggests that players enjoy the game's playability, characters, and generally stable online connection. Some players, however, may be confused about how friendly rivalries are to be handled in the MultiVersus mode. Since the process for creating an online 1v1 or a Local Play Lobby is a little odd, this detailed guide should be helpful for those who are having trouble. Here's how to get started:
Read Also: How to Get Gold Fast in Multiversus
How to Play 1v1 in MultiVersus
Setting Up A 1v1 Online Lobby
Launching the game and navigating to the main menu should be the first order of business for players. When that is finished:
Simply select Custom Game from the drop-down menu directly underneath The Lab.
From this screen, players can make their own bots, invite other players, and modify the settings of their own custom games.
Set the game mode to one on one.
Complete the process of adjusting any more parameters that are desired.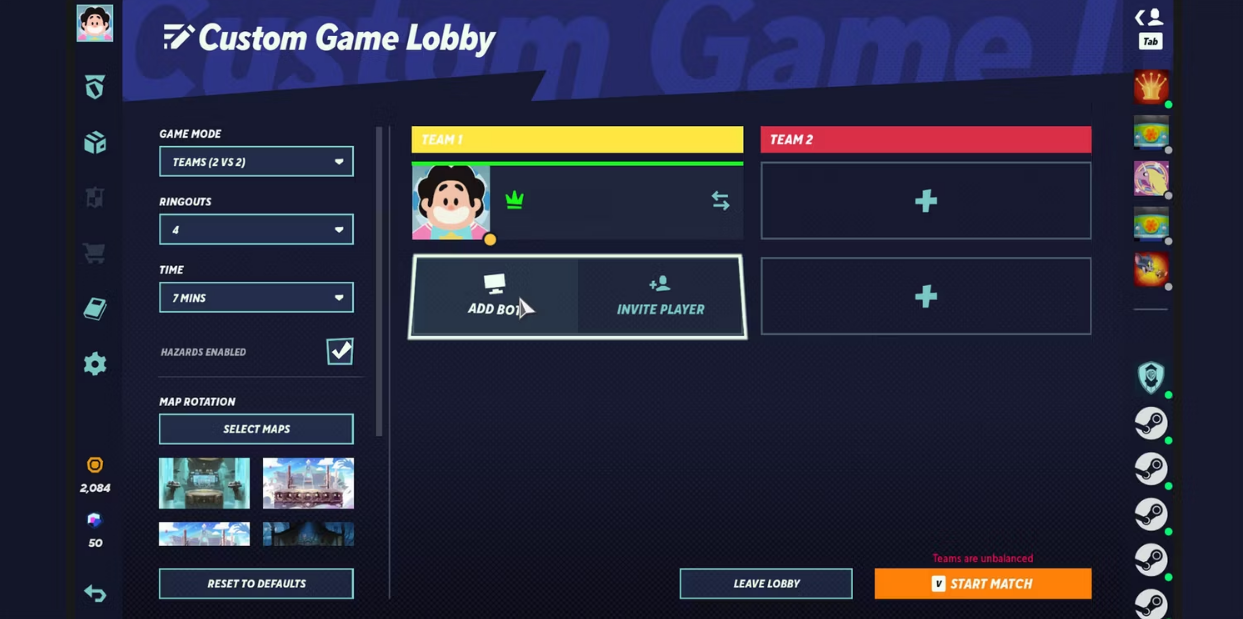 And just like that, two distinct people can play together online despite having various hardware and software configurations.
Setting Up A 1v1 Local Play Lobby
In contrast to the process of configuring a Custom Game, the Local Play mode is, in all honesty, a little more perplexing than it should be (though presumably, this is an easy fix for the development team). Because of this, many gamers have formed the erroneous belief that MultiVersus does not support Local Play. It most certainly does, however in order to accomplish their goals, players will need to take a different approach:
When you click Play, it will appear as though you are beginning a search for an online 1v1 or Teams match.
Navigate to the Change Mode option in the top left corner.
The Custom option can be found on the upper right of this menu.
Simply select "Local Play" from the menu.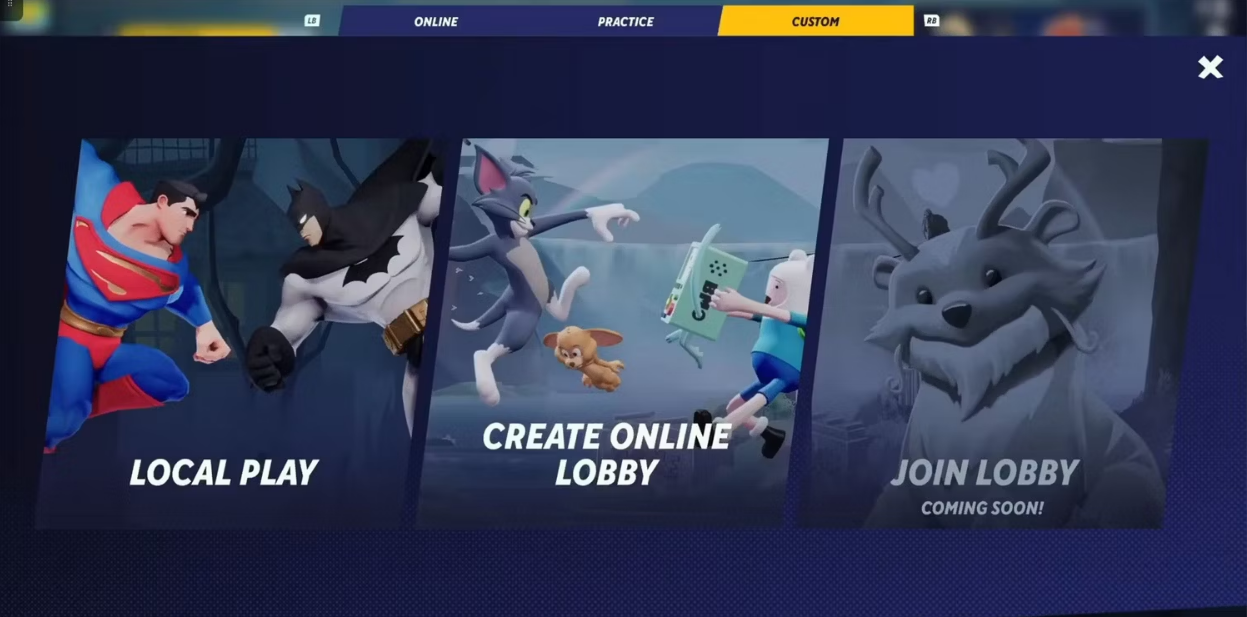 After this, participants will be transported to a new menu where they can use their respective inputs (controller, keyboard, etc.) to enter the lobby, select their character, and do other actions. In the top-right corner of the screen, players can alter any and all options, including Game Mode, Maps, Hazards, and so on. The fact that all characters and perks are available in local by default in MultiVersus is, by far, the most impressive aspect of the MultiVersus local play mode. This was an exceptionally astute decision on the part of Player First Games, the company that developed MultiVersus.
FAQs
Everyone can now select their favourite characters and get the fight started after arriving here. Since this local play support is available for 1v1, 2v2, and free for all game modes in MultiVersus, there are a lot of options available for how you want to play the game with your friends now that the game is in open beta and available for everyone to play.
How to play offline 1v1 MultiVersus?
How to play games offline with your pals. When playing MultiVersus in person, players can also compete against their friends in a one-on-one match. In order for players to accomplish this, they must first select the "Play" option from the main menu's centre button, then navigate to the "Custom" tab located in the top right corner of the screen.
Is MultiVersus online multiplayer?
Playing MultiVersus with a friend is encouraged in a number of different ways, regardless of how one examines the game. This is where one of the game's most significant problems begins to manifest itself. The absence of assistance for internet matchmaking for those who are interested in working together locally. At this time, the Custom Games menu in MultiVersus is the only option that may be selected for local play in MultiVersus.
Does MultiVersus have local co-op?
Local play is supported by MultiVersus, which means that you and your friends can continue to play together in the same room on your own individual devices. If you want to play cooperatively with those people, all you have to do is send them party invitations.
Is there a single player mode in MultiVersus?
Playing 1v1 Singles in MultiVersus
After you have completed this step, you will be taken to a new screen where you will see options labelled Online, Practice, and Custom. To proceed, just click on the Online tab. Select Normal from the drop-down menu located in the secondary tab of the screen. Finally, de-select the Teams option and select the 1 VS 1 mode from the drop-down menu.