How To Put A Link In TikTok Bio – Complete Guide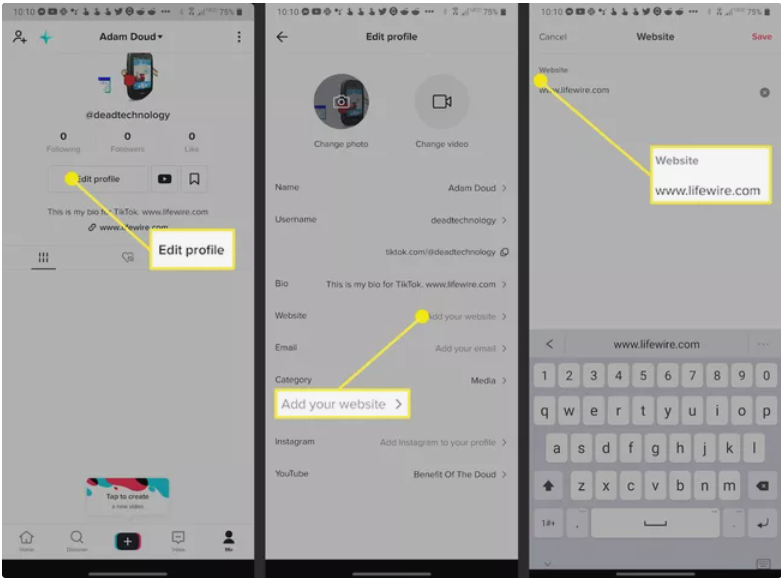 TikTok is one of the apps you should be using to help advertise your company if you're using social media to help promote your business. Its popularity makes it one of the apps you should be using.
Creating a business account on TikTok is straightforward, regardless of whether you're just getting started or already have a following. It is possible that a business profile is the only technique that enables you to include a hyperlink inside your profile page so that people can simply go to your website.
In addition, the video-sharing platform is compatible with both iOS and Android devices, and the procedures for setting up a business account and including a link in your bio are the same for both devices.
How to See If You Can Add a Website to Your TikTok Bio
Some users already have the option to include a clickable link in their bio, which may be found here. To determine whether the ability is already available, go to the Me page and then to Edit Profile on the menu bar. If you have the ability to provide a clickable link, you will see an option that reads Website in this section of the form. If you do not have that choice, you may request that your account be changed so that you do have that option (see below).
How to Add a Link to Your TikTok Bio (Business Accounts)
If you do not have the ability to include a link in your bio, you will need to upgrade your account to a business account in order to do this. This is completely free, and you may always change your mind later if you so choose. By moving back and forth, you will not lose anything, with the exception of analytic data.
Select the Me tab, then click on the three dots in the top right corner of the screen.
Select Manage Account from the drop-down menu.
To switch to a Pro Account, choose it from the drop-down menu.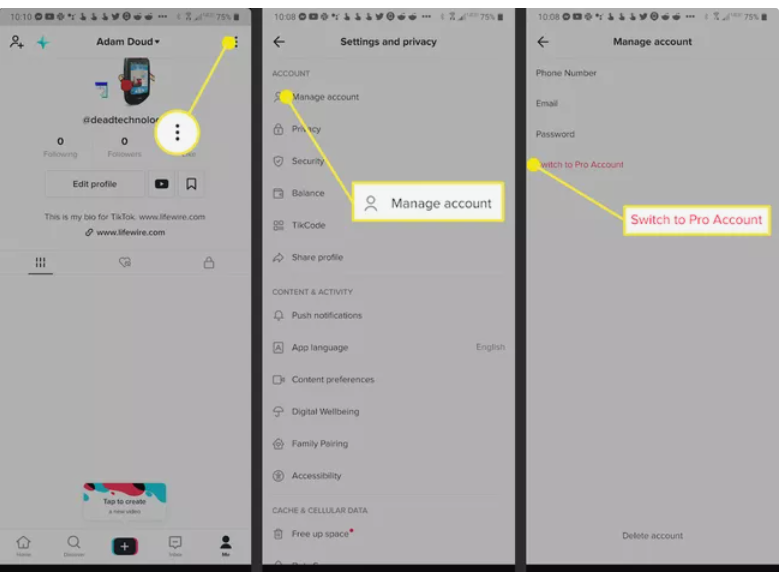 To continue, choose Business > Continue.
Select a category for your company's operations.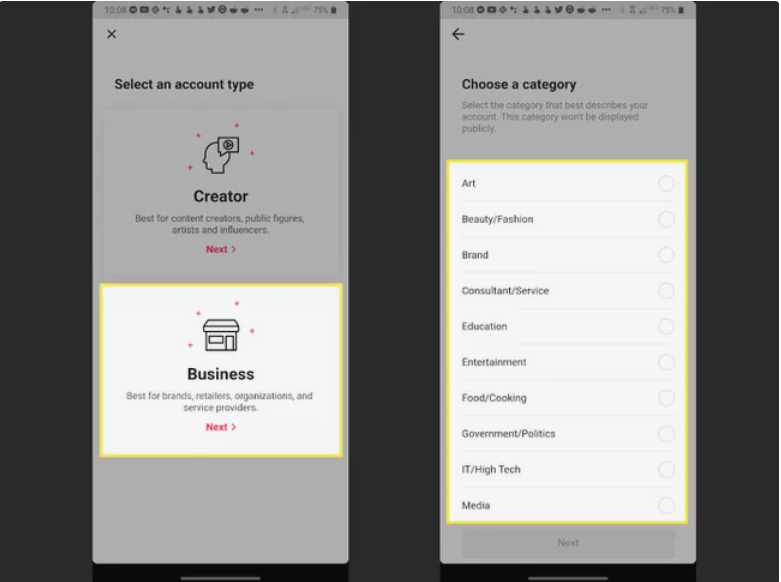 Once you have changed your account over to a business account, you will have the ability to add a link to your bio.