How to Turn on Mobile Data on Android And IPhone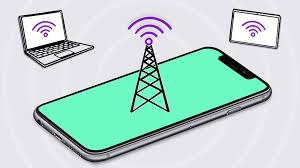 The capacity to make calls, send emails, and use text messaging is heavily reliant on the amount of data that is used by the cellular network. The advantage of this is that cellular data is readily available almost anywhere you go. However, one downside is that it might be tough to set limits on how much mobile data you use. Furthermore, if you have a restricted data plan, this might result in significant use fees.
Read Also: How To Change Your Yahoo Password For All Android Devices
Read Also: How To Schedule A Text Message On IPhone
How to Turn on Mobile Data on Your Android
If you need to limit the amount of data you use on your Android phone or tablet, there are various options available to you. The simplest solution is to manually switch off your mobile data when you aren't using it, and then put it back on only when you require it.
1.To access the settings menu on your Android device, tap the gear symbol. Then select Data use from the drop-down menu.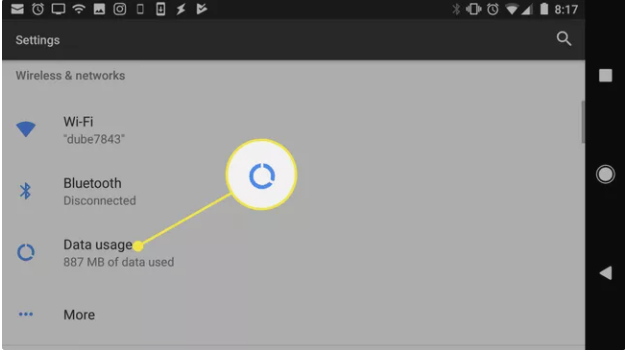 2.In the Data usage menu, tap the Cellular data setting to turn data usage off.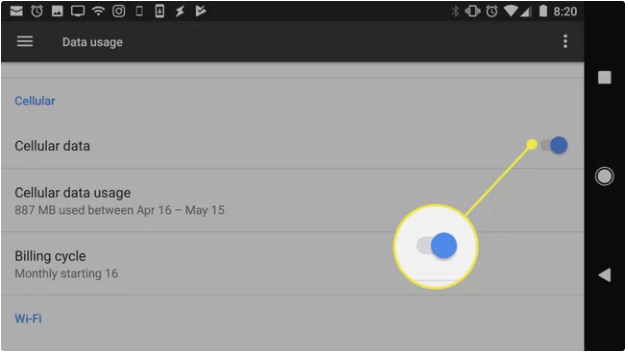 3.As soon as you switch off your cellular data, you will no longer be able to browse any websites or use any apps that need internet connection. When you're in close proximity to a Wi-Fi hotspot, the only method to connect to the internet is to turn on Wi-Fi. The Wi-Fi feature may be enabled by returning to the main settings menu and selecting it from the list. To enable Wi-Fi, touch the Wi-Fi button on the Wi-Fi screen.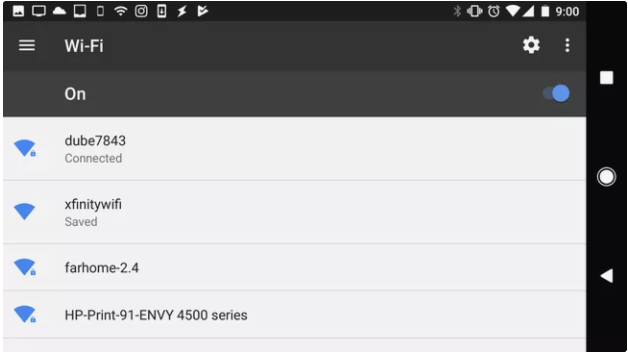 4.At the end of this process, select the Wi-Fi network that you wish to connect to and then touch Connect to connect your phone to that Wi-Fi network.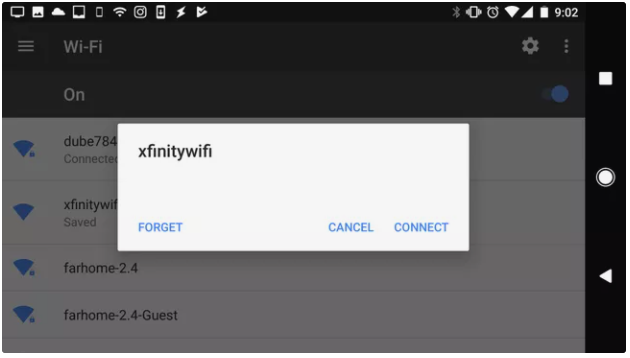 5.Once you're connected to a Wi-Fi hotspot, you can continue using the internet and any mobile apps that require internet data, even while you have cellular data turned off.
How to Turn on Mobile Data on iOS
The process of enabling or deactivating mobile data on an iPhone is fairly similar to that of an Android device. In the iOS settings, there is a simple toggle switch that allows you to instantly turn mobile data on or off.
1.To access the Cellular data option on your iPhone, navigate to Settings > Cellular > Cellular Data. The Cellular Data toggle button is located on the Cellular screen, and it may be used to switch it on or off.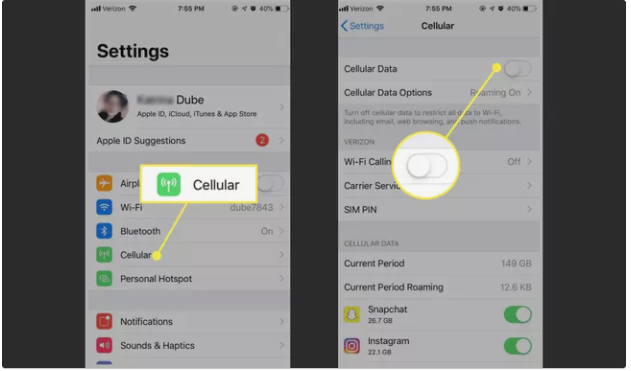 2.With iOS, you have the ability to choose exactly which aspects of cellular data are turned off. The cellular data settings menu will appear if you select the cellular data option. From here, you may prevent the usage of LTE voice when you're in a roaming region. This is especially beneficial if you're going overseas and don't want to be charged for roaming charges on your phone.
3.Manually blocking cellular data while you aren't using it, just like you would with Android, will save you a large amount on data overage charges. Avoid using your mobile data to browse the internet or use apps that require internet data and instead concentrate on connecting to Wi-Fi hotspots whenever you need to do so.
Use Data Warnings to Control Data Usage
If you're using an Android phone, you can also regulate how much data it consumes by configuring your data limit settings.
To gain access to these options, go to Settings > Data usage > Cellular data consumption > Cellular data usage. This page displays the amount of data you have consumed so far during this billing period.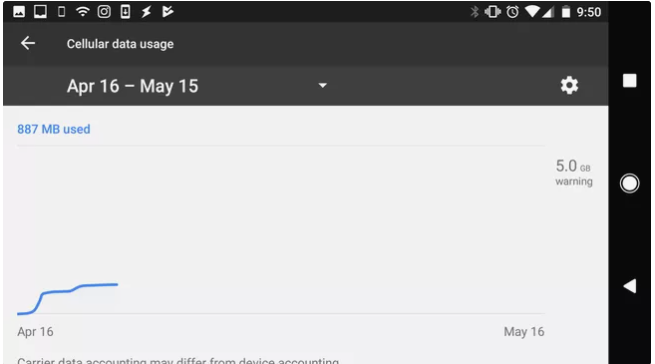 To display data controls, choose the gear symbol in the upper right corner of the screen. The Set data warning option is available on this screen, which allows you to receive an alert when your monthly data limit is nearing.
Alternatively, you may set Set data limit to have cellular data turned off automatically when your monthly data limit is reached.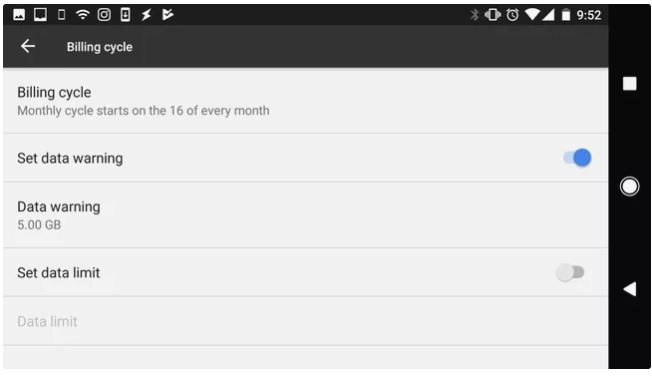 You can adjust the actual data limit to match your data plan by tapping Data warning and adjusting the limit.
Video
FAQs
Why is my iPhone not connecting to Cellular data?
There are a variety of reasons why your cellular data may be unavailable. It might be due to a weak connection in your region or a lack of mobile internet coverage in general, a flaw in the system, a physical problem with your device or SIM, or just a failure to remember to turn on cellular data or turn off Airplane Mode when necessary.
Where is Cellular in settings?
Select Settings > Mobile Data or Settings > Cellular from the main menu to check how much mobile data you've consumed. If you're using an iPad, you could notice a menu option called Settings > Mobile Data. Continue reading to find out which applications are using mobile data. If you don't want a certain app to utilize mobile data, you can disable it for that particular app.