How to Report Someone on Discord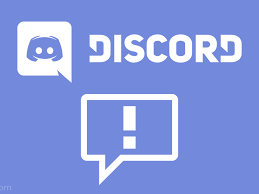 You can't publish unlawful content on any Discord server, but there are a number of particular regulations that apply to each individual server. There are a number of ways you may let us know when someone has violated our community guidelines or posted something that you find offensive. Help keep your server safe for everyone, including yourself, by reporting posts or users on Discord. Discord has two methods for flagging a post, the easier of which is the first.
Using either the desktop client for PC and Mac or the mobile app for iPhone and Android, you may report someone on Discord.
Read Also: How to Make an NSFW Channel on Discord
How to Report Someone to a Discord Server Moderator
The first step in filing a complaint on Discord is to contact the server moderator. Every server must have a moderator, who may either be the individual who set up the server or a group of people who work together. A server moderator has the power to delete messages and prohibit players. As a result, they're more equipped to cope with difficult customers.
People who are moderators may be identified by clicking their name and verifying what role they have; if it reads "Admin" or "Moderator," they are the ideal people to contact. To that end, each server will have its unique set of titles.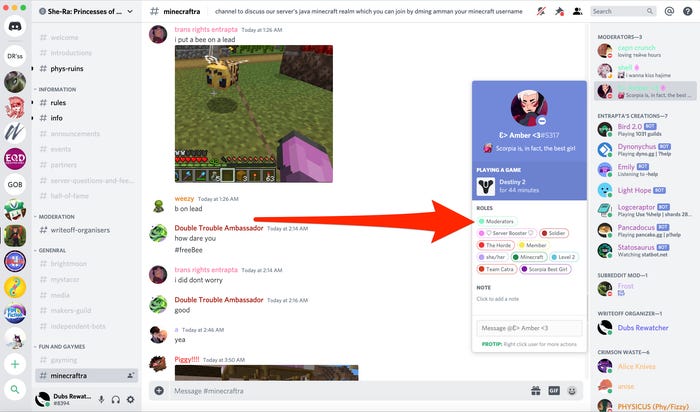 It indicates that the individual is the server owner if they have a crown next to their name on the list. This individual would also be an excellent choice. If you are unable to locate a moderator for whatever reason, you should inquire elsewhere on the server. Even if you are unable to locate the person in command, it is probable that someone will know who is in charge.
Once you've found a moderator, send them a private message to discuss who you want to report and what you're reporting them for. Evidence that they truly breached a rule may be required, and this may include uploading a screenshot of the improper content or just informing the moderator where the content may be found, among other things.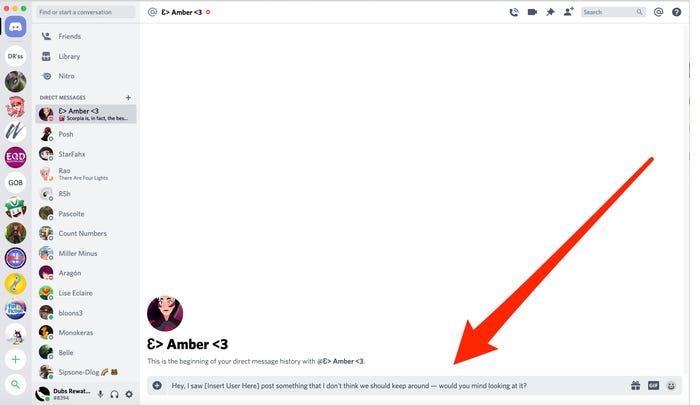 In some cases, the moderator may not act on your report, or ignore it. If this is the case, and you still feel that some action needs to be taken, you can report the post straight to Discord's own Trust & Safety team.
How to Report Someone to Discord's Trust & Safety team
On a computer
You'll need to enable Developer Mode on your device before you can get the information you want.
1. Launch Discord on your Mac or PC and sign in if necessary.
2. Select the gear icon, which may be found at the bottom of the window beside your username.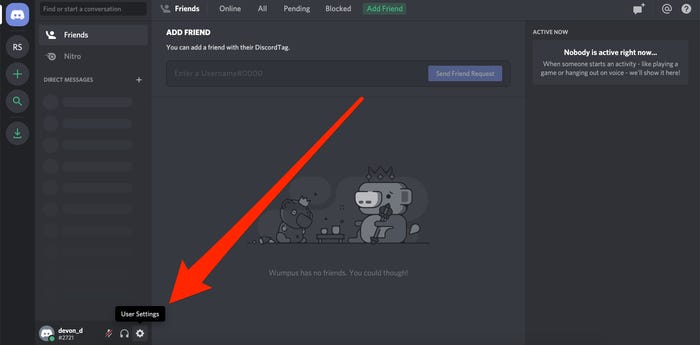 3. Click "Appearance" in the left sidebar.
4. Scroll down and toggle on "Developer Mode."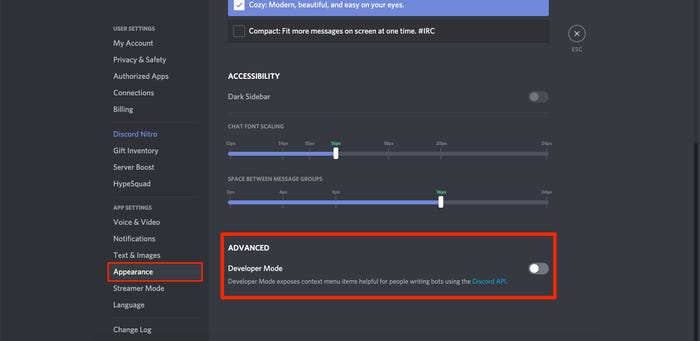 Then you'll need to find out who the individual is that you want to report and collect their user ID. Simply right-click their username and pick "Copy ID" from the drop-down menu. Using this method, a string of numbers will be copied to your computer's clipboard; paste it wherever you'll be able to retrieve it quickly afterwards.
Finally, if there is a specific message that you wish to report, you must get the message link in order to do so. Go to the message you wish to report and click on the three dots that appear when you hover your cursor over the message to submit your report. Then pick "Copy Link" from the drop-down menu. Copy and paste this into a secure location as well.

It is possible to transmit information to Discord's Trust and Safety Team once you have gathered all of the relevant information. You'll need to provide your email address as well as the two IDs you obtained before and paste them into the "Description" box. Make sure to provide further context to your report by specifying which rule you believe was violated in your opinion.
The report will be submitted to Discord as soon as you hit the "Submit" button. If they wish to respond to your report, they'll send you an email to let you know.
On a mobile device
Once again, you must first enable Developer Mode on your computer.
1. Opening the Discord app on your iPhone or Android smartphone and entering your user preferences is as simple as pressing the gear or profile picture icon placed next to your username in the side menu.
2. If you're using an iPhone, go to "Appearance," then "Advanced," and finally "Save." For Android devices, go down to "App Settings" and hit "Behavior." If you're using an iPhone, scroll down to "App Settings" and tap "Behavior."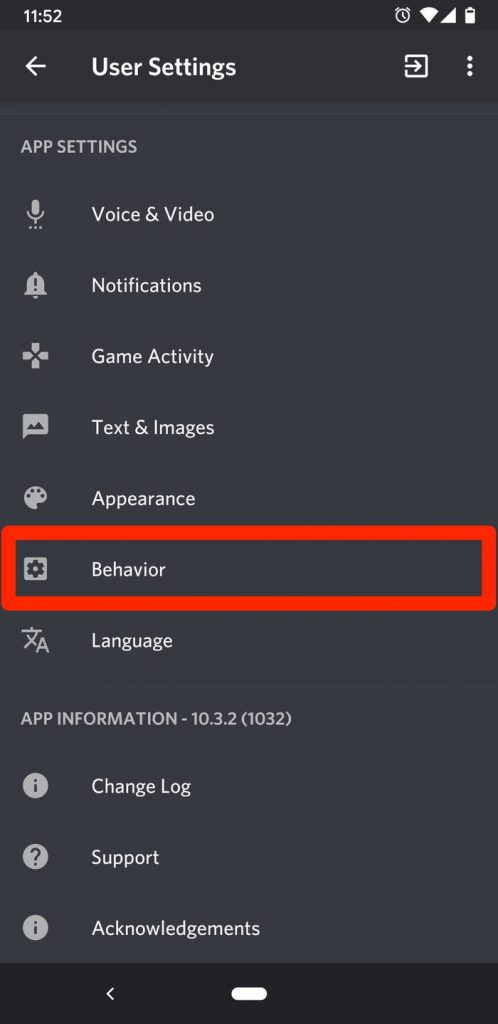 3. Turn on Developer Mode by toggling that option to the "on" position.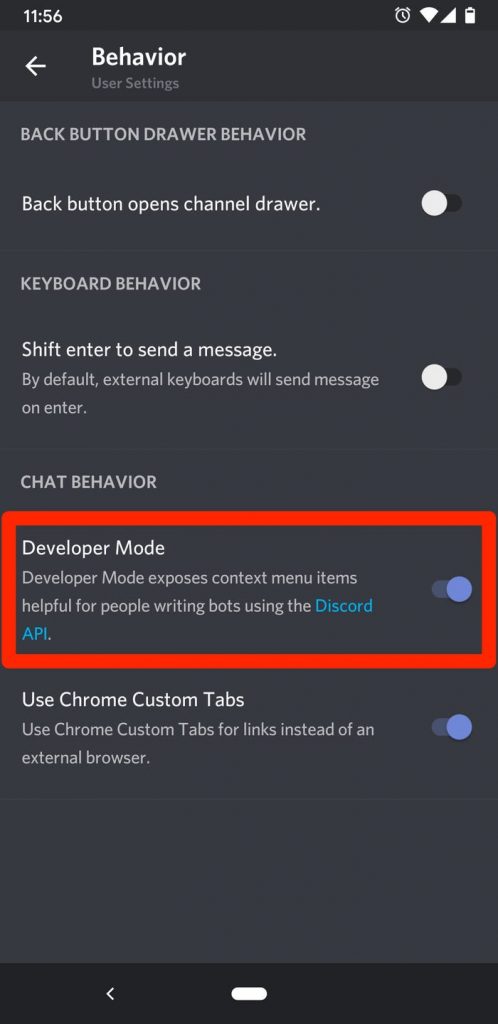 The process of obtaining a user ID will differ significantly based on the type of phone you have in your possession. However, in general:
1. Open the user's profile by touching on their symbol in the top right corner.
2. Select "Copy ID" from the drop-down menu that appears in the upper-right corner of the screen.
3. Once you've completed this step, paste the ID somewhere secure so that you can copy it again later.
The message link may be obtained by going to the message and then tapping and holding on it. On an iPhone, pick "Copy Message Link" from the drop-down menu. In the "Share" menu on an Android phone, pick the option "Copy to clipboard."
This information will allow you to forward it to the Trust and Safety team at Discord for further review and consideration. When you're finished, copy and paste the two IDs into the "Description" box to give your report a little more background information.
Video
FAQS
How do I report someone on Discord under 13?
If they are under the age of thirteen, please contact abuse@discordapp.com! So there's no ifs ands or buts, just report? According to the COPPA, all users must be at least 13 years old!
Why is Discord 13 +?
When you create an account on Discord, they are likely to save some information about you such as your name, age, email address, and so on. This would be a violation of COPPA and could land them in serious trouble if the user is under the age of 13, which is why they added the clause to their Terms of Service stating that all users must be 13 or older.