How to Reset Your Instagram Password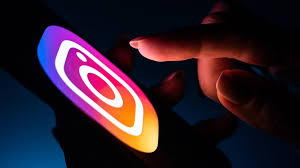 If you have forgotten your Instagram password, or you are having trouble logging in, don't worry – we can help! In this guide, we will walk you through the process of how to reset your Instagram password. We will also discuss how to create a strong password and how to protect your account. Let's get started!
Read Also: How To Delete Highlights On Instagram
How to Reset Your Instagram Password
It's possible that you'll need to reset your password if you've misplaced it or forgotten it. This is something that may be done in a browser on a desktop computer or on the login screen of the mobile app.
On the mobile app:
1. On your mobile device, launch the Instagram app so that you are presented with the login screen. Tap the Get help logging in button (if you're using an Android phone) or the Forgot password? button, which may be found under the username and password boxes. (on iOS).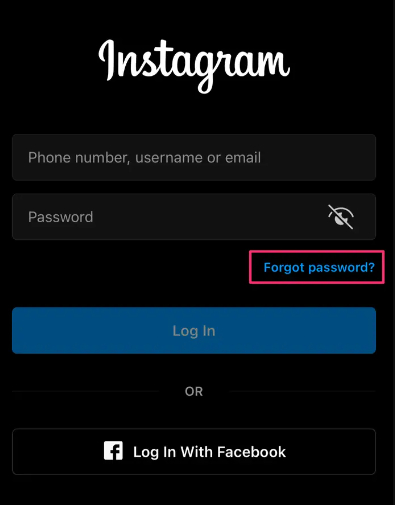 2. If you have an Android phone, navigate to the email address, phone number, or username input field and then hit the Next button. If you are using an iPhone, you will need to select which tab you wish to use (either Username or Phone), input the proper credential that is linked with your account, and then hit the Next button.
3. A message will be sent to you with instructions on how to change your password.
On the desktop site:
1. Using a computer browser, navigate to the Instagram website, and on the screen that asks for your username and password, select the option labelled "Forgot your password?"
2. Either enter your username, email address, or phone number, and then press the "Send Login Link" button.
3. A message will be sent to you with instructions on how to change your password.
FAQs
Can I see my Instagram password?
Swipe to the left, then select Security from the menu that appears in the same window. Keep scrolling down until you see the Password Manager option, then touch on that. You are able to view all of the passwords that have been saved for the various websites and apps that you use. If you tap on Instagram, you'll be able to view the username of each of your individual Instagram profiles.
When should you reset your password?
According to ProPrivacy.com's Deputy Editor Jo O'Reilly, who spoke with Business Insider, "It is strongly recommended by security experts that individuals attempt to change their passwords at least once every three months. Because of this, in the event that a user's password is cracked, the amount of time a hacker can spend within a compromised account will be limited to a manageable amount of time."
What's the safest password?
Make sure to use a variety of capital and lowercase letters, symbols, and numbers in your writing. You should avoid using passwords that are easily guessed, such as 123456, the term "password," "qwerty," "111111," or a word like "monkey."
Can you show me all my saved passwords?
Tap the "vertical ellipsis" (the three-dot menu icon) that is located in the upper right-hand corner of the screen (Android) or in the lower right-hand corner of the screen (iOS). Choose the "Settings" option from the menu. After that, select the "Passwords" option. You will be presented with a list of the passwords for every website that you have ever stored using Chrome.
What is password manager app?
A software application that is meant to store and manage various internet credentials is referred to as a password manager. In most cases, these passwords are kept in a database that is encrypted and protected with a master password.
Why is resetting your password important?
It is possible for a third party to get your credentials if you move computers or if you lose the device that stores your passwords. If you update your passwords on a consistent basis, even if someone discovers an old one or one that has been kept, the password will no longer be effective and your data will remain safe.