How to Save Voicemails from Your iPhone: The Ultimate Guide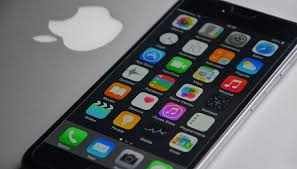 If you're like most people, you probably rely on your voicemail to keep in touch with friends and family. What happens if you accidentally delete a voicemail or lose your phone? Don't worry – we have you covered! In this guide, we will show you how to save voicemails from your iPhone so that you never have to worry about losing them again.
Read Also: How to Use Night Mode on your iPhone
How to save voicemails from your iPhone
1. Launch the Phone app, then select the Voicemail tab from the menu.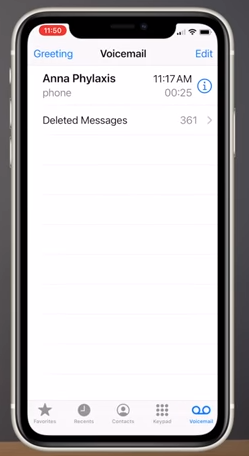 2. Select the voicemail that you want to save by tapping it. It ought to open up, exposing a transcription along with playing options when it does so.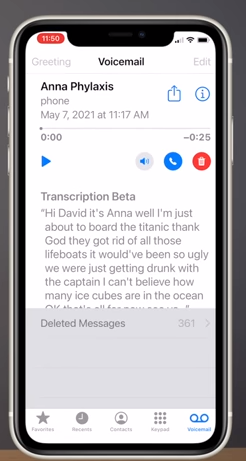 3. To share the call with other people, tap the Share button that is located to the right of the caller's name or phone number.
4. Choose how you wish to preserve or share the voicemail in the pop-up window that appears. Among your options include, but are not limited to, the following:
AirDrop. You can use AirDrop to send it there if there is a device that is compatible with AirDrop nearby, such as a Mac or another iOS device. The recipient should decide where to save the file on the other device, such as in a Dropbox folder or as a file on the device itself.
Notes. This will store the audio file in the Notes app as an attachment to a note that you create. When you save the note, you have the option of including a message in the body of the note.
Mail. If you go with this choice, the file containing your voicemail will be attached as a file attachment to an email message that you can then send to anybody you want.
Message. You have the option of attaching the voicemail's audio file to an iMessage or an MMS message.
Voice Memos. Within the Voice Memos programme, you have the option to record the voicemail and store it as an audio file.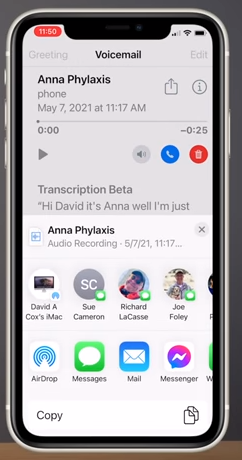 There could be other choices available to you based on the apps that you have already downloaded to your iPhone. Some of these apps include Dropbox, OneDrive, Google Drive, and even Slack.
No matter where you choose to save your voicemail, it will always be in M4A format. This is because M4A is the default audio format that Apple employs on the iPhone. This file format ought to be recognizable by all major audio players, and such players ought to have no trouble playing its contents.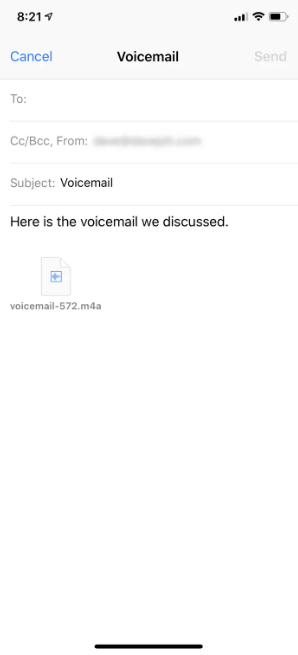 FAQs
Where are my voicemails saved on my iPhone?
The voicemails that you get on your iPhone are automatically organised, making it easy to browse through them and listen them. Touch the Phone icon that is located on the home screen, and then touch the Voicemail icon that is located at the bottom of the screen. This will allow you to retrieve and listen to voicemail messages. To listen to any of the messages, click the "Play" button that is located next to each one.
Does iPhone Backup save voicemails?
"Does iTunes backup voicemails?" Yes, your voicemails will be backed up along with the rest of your data when you back up your iPhone using iTunes (or the Finder app if you're using macOS Catalina or a later version). This ensures that even if something were to happen to the original voice mails stored on your device, you would still have access to copies of them.
Does an iCloud backup save voicemails?
Set the "iCloud Backup" option to "On" using the toggle. The choice now appears in blue. Simply perform a backup of your existing iPhone by tapping the "Back Up Now" button. This will include your voice mail in the backup.
Can I forward a voicemail from my iPhone?
You can, in fact, share the voicemails that have been left on your iPhone with another individual. Open the Phone app on your iPhone and go to the tab labelled Voicemail. If you tap on the voicemail message that you want to share, you will see that a share button has appeared in the upper right-hand corner of the message.
Will saved voicemails transfer to new phone?
Keep in mind that they can only be restored to a phone that uses the same phone number as their original device. If those voicemails have any importance, we would strongly suggest creating a second backup copy of them. Having multiple copies of your backups gives you peace of mind in the event that one of your copies is lost or destroyed for some reason.
Will I lose my voicemails if I change my SIM card?
Even if you swap out the SIM card in your iPhone, the Voice Memos and Voice Mails that you have recorded on it will remain accessible. This is due to the fact that the SIM card does not save any data aside from the credentials needed to log on to the cellular network provided by the carrier.