How To See Who Doesn't Follow You Back on Instagram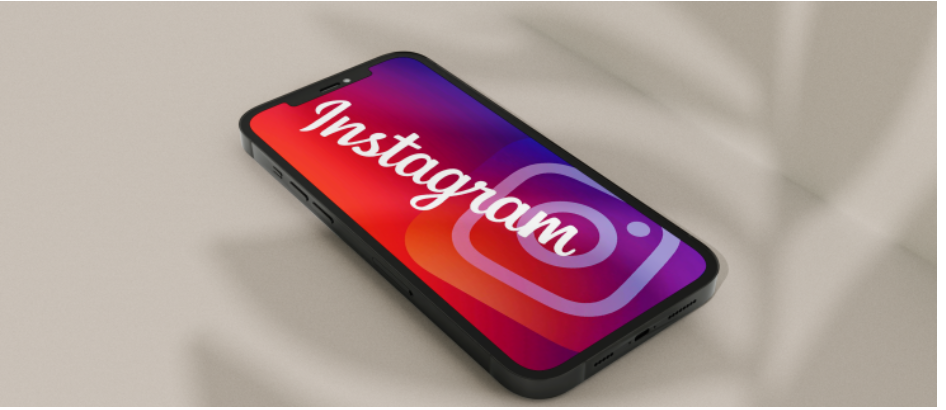 Some Instagram users even go to the extreme of using the follow-unfollow tactic that has been more prevalent in recent times. They will follow you in an effort to increase the number of people that follow them, but after you have followed them back, they will secretly unfollow you. To assist you in cleaning up your account, one option you may want to consider is tracking down and unfollowing any individuals that fit this description. Whether you're running a company or a personal profile, it's important to attract followers who are truly interested in what you share or provide.
The following are some methods that may be used to detect people that are misleading you and unfollow them.
How to Manually Find Users Who Unfollow You On Instagram
Instagram has made it simple to remove someone from your following list if they remove themselves from their own following list. You may do so either via the user's profile or through your following list.
Unfollowing Users From Your Followers List
When you use this strategy, you will be able to locate individuals who have stopped following you and then unfollow them once you have followed them again. Here is how you may stop following a user without having to leave your profile.
Open your profile and browse to your "Followers" section.
Check to see whether the person whose name is in concern shows farther down the list by scrolling down.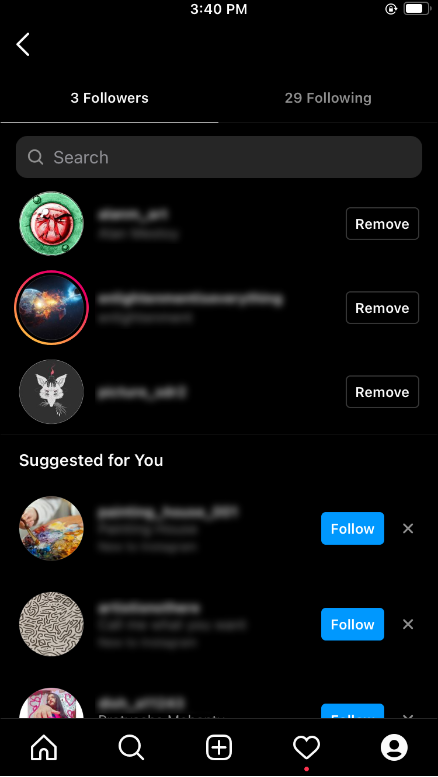 If the person isn't on the list, you may open your "Following" list and click on the "Unfollow" button next to their name. If you do that, you'll no longer see their postings in your Feed.
Instagram will display, by default, a list of accounts that you engage with regularly, in addition to a second list of users that appear on your Feed less seldom. Concentrating on the latter may be an effective method for determining whether or not someone has followed you back.
If someone is in the "least engaged with" category, it does not always indicate that they have not been following you. It's possible that the user falls into that group only due to the fact that they haven't been very active on Instagram recently.
The disadvantage of using this strategy is that you may have to commit the name of the person that you are looking for to memory before you can continue scrolling down the list.
How To See Who Doesn't Follow You Back on Instagram Using Third Party
When you have a large number of followers on Instagram, one of the most time-consuming and difficult chores is manually unfollowing those who do not follow you back. This is particularly true if you have thousands of followers. Finding individuals who aren't following you back might be a time-consuming process that requires you to scroll through the profiles of everyone you're following to look for them. You can automate this procedure thanks to the abundance of technologies made available to you by third parties.
Let's have a look at how some of the most common tools function.
Combin
The dance of "follow for following, then unfollow" is enjoyed by certain individuals. They could even fill their Feed with articles that say "follow for follow" in an effort to sway you in their favour, just to unfollow you after you've begun following them. This circumstance may be both uncomfortable and bothersome, putting a damper on the development of your brand as well as the reputation of your profile.
You can easily identify users on Instagram that aren't following you back by using a feature called "Combin," and you can even unfollow all of those profiles at once. You are able to get a free trial of it, after which you will be charged $15 per month for personal usage or $30 per month for a corporate membership.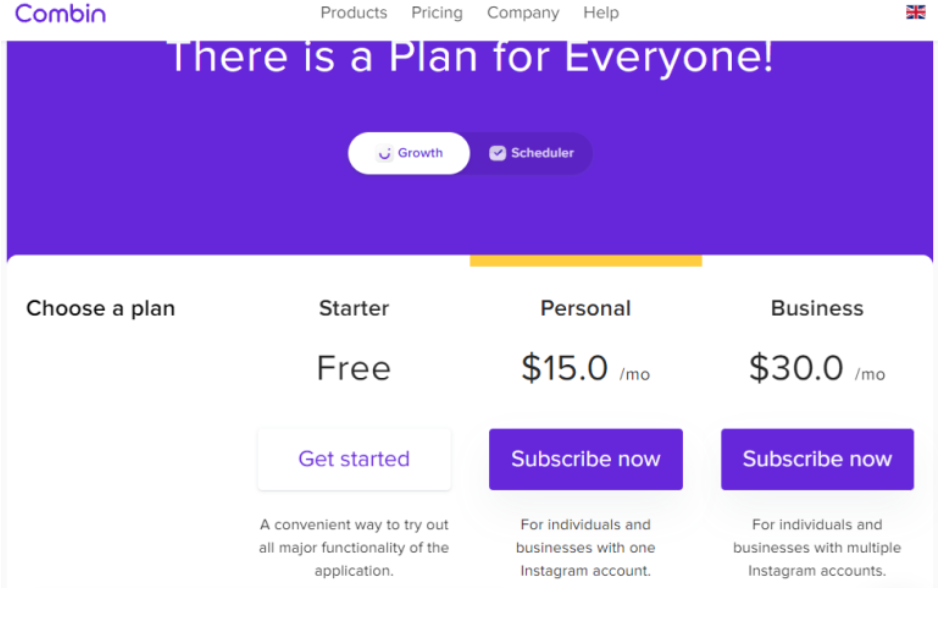 You may get the Combin programme for your PC, Mac, or Linux computer by downloading and installing it.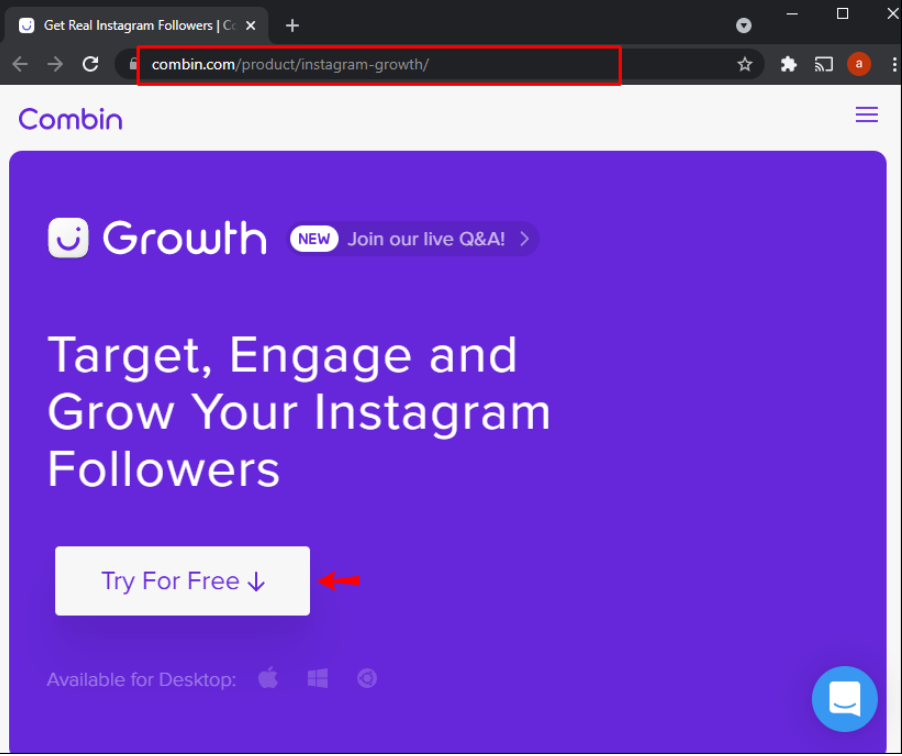 Launch the application after it has been installed, and when prompted, input your "Instagram credentials" to start using your account.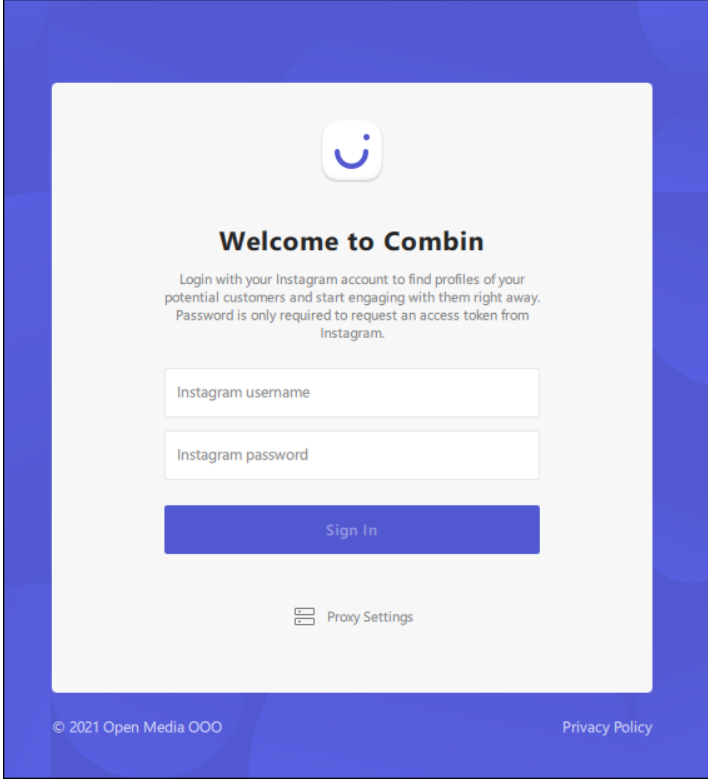 To see a list of users, choose "Users" from the navigation menu on the left.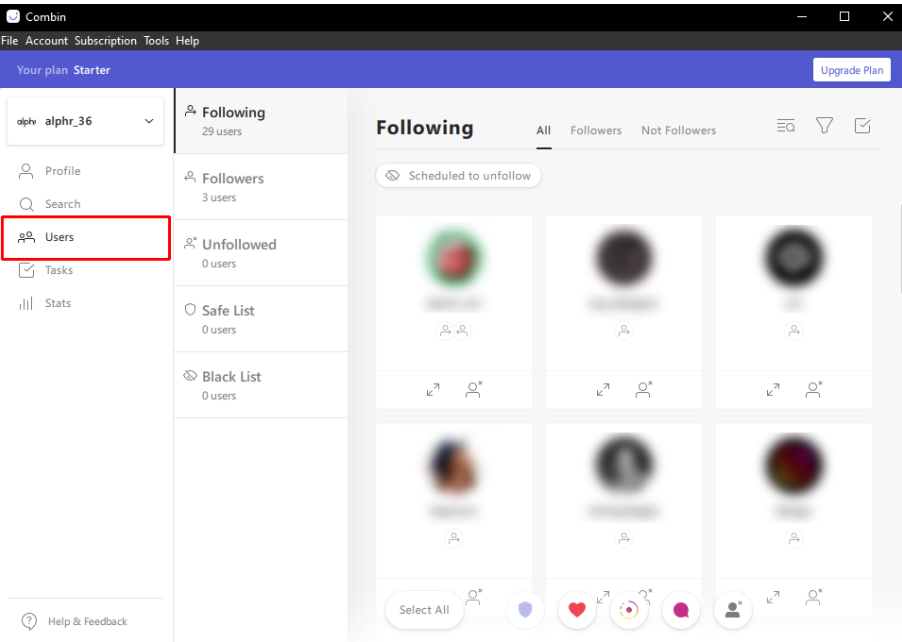 Simply choose the "Following" option. This action will list all of the people who you are following at the moment.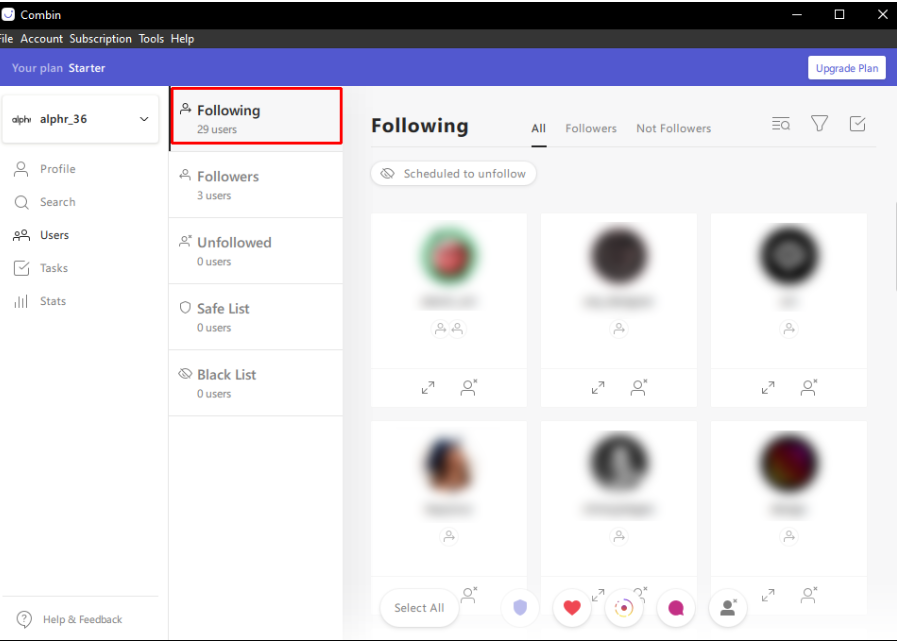 Simply choose the "Not Followers" option. This action will provide a list of people who are following you but have not followed you back.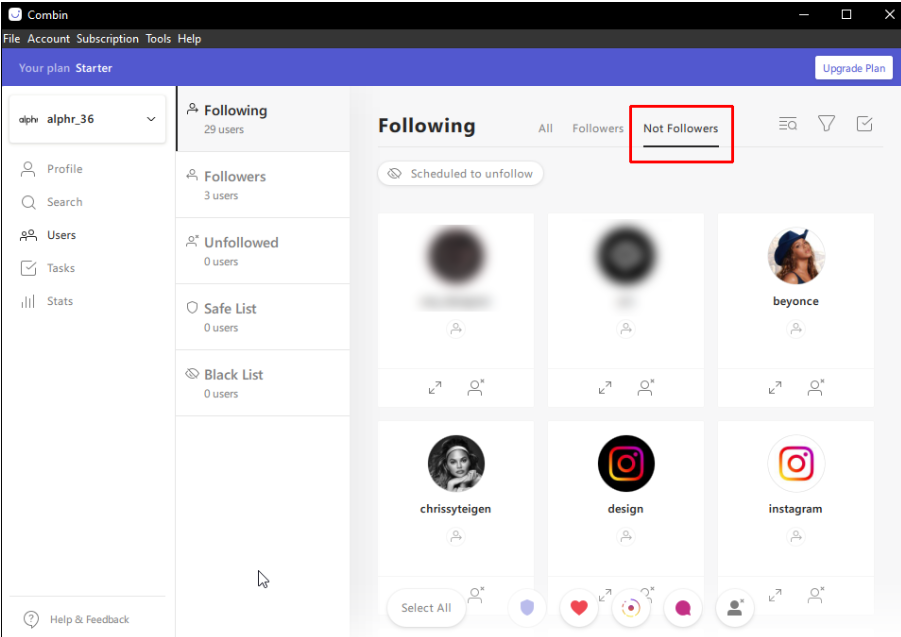 Click on the "circular box" next to the user's name in the "Not Followers" list, and then pick "Unfollow" from the drop-down menu that appears. This will allow you to unfollow the person.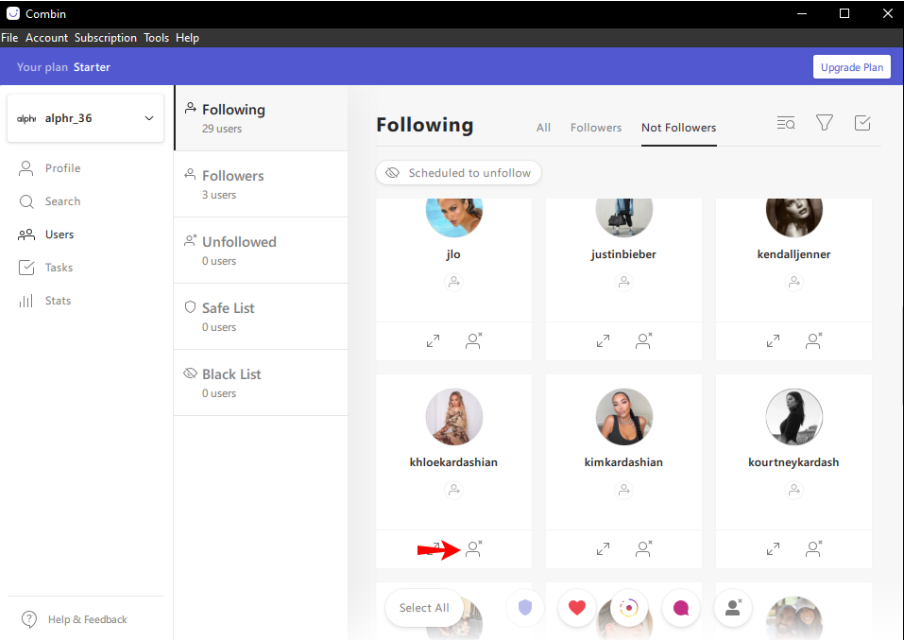 Simply click the "Select All" button, and then select "Unfollow" from the drop-down menu that appears.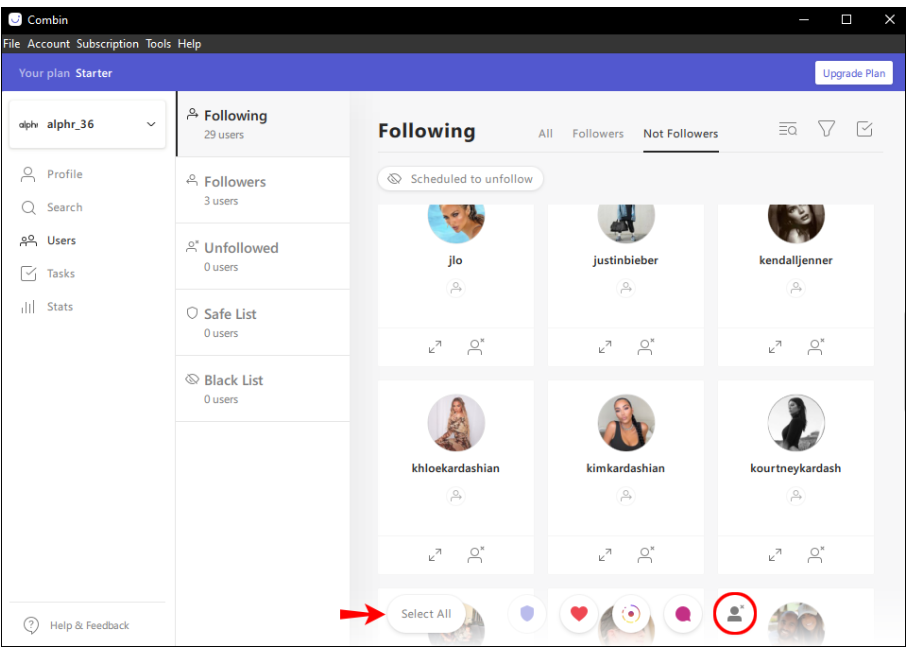 FAQ's
In order to follow a person, why can't I do so on Instagram?
It is possible that you have surpassed the 7,500 maximum number of followers that may be followed. You may need to submit a follow request to the person you're seeking to follow if they have a private account. It's possible that you've exceeded Instagram's daily or hourly restriction on the number of people you may follow if your account is new.
How many people can you follow on Instagram?
Instagram allows you to follow as many people as you want. In order to prevent spam, this restriction was put in place. An error warning appears if you attempt to follow more than 7,500 individuals.