How to See Your Subscribers on YouTube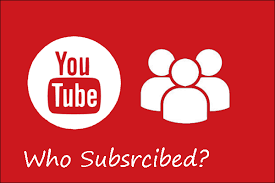 If you have a YouTube channel that is rising in popularity, you'll undoubtedly want to keep an eye on the amount of people that subscribe to it. YouTube makes it simple to view the number of subscribers on both desktop and mobile devices, and we'll teach you how to do it.
On YouTube's desktop website, you can view both the total number of subscribers and a list of those who have subscribed to your channel. Only those users who have made their subscriptions visible to the public will be included in your list of subscribers. The amount of subscribers is the only thing you can see on YouTube's mobile app, though.
Read Also: How to Share a YouTube Video on Instagram Stories
How to See Your YouTube Channel Subscribers on Desktop
To view your subscriber information on a desktop computer, such as a Windows, Mac, Linux, or Chromebook, go to the YouTube Studio website.
Launch a web browser on your computer and navigate to the YouTube Studio website in order to complete this task. To begin, log into your account on the website if you haven't already.
Once you've logged in, go to the left-hand sidebar of the website and select "Dashboard."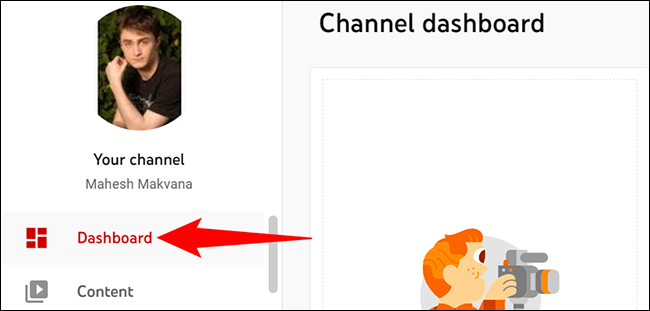 In the "Channel Analytics" section of the "Channel Dashboard" page, you will be able to see how many subscribers you have. This is the total number of individuals that have subscribed to your channel on the internet.

To see a list of people who have recently subscribed to your channel, go to the "Recent Subscribers" card and choose "See All" from the drop-down menu.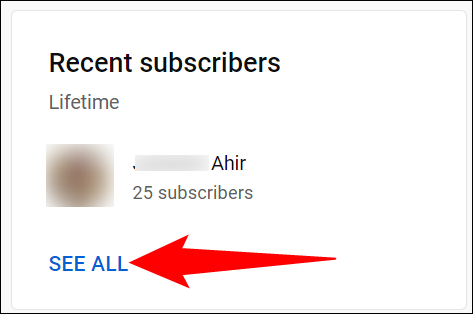 You'll notice a "Subscribers" window, which will allow you to see the users who have subscribed to your channel's content. To filter this data by time, first click the drop-down menu in the top-right corner of the window and then choose a date from the list.

The amount of individuals that subscribe to your YouTube channel may be determined in this manner, as well. This is really motivating and encourages you to create more videos in the future.
How to See Your YouTube Channel Subscribers on Mobile
If you have an iPhone, iPad, or Android phone, you can check your subscriber count using the YouTube and YouTube Studio apps, which are both free. In the stages that follow, we'll make use of the YouTube application.
To begin, open the YouTube application on your smartphone. Select your profile symbol from the top-right corner of the app.

Select "Your Channel" from the drop-down menu on your profile page.

The amount of users who have subscribed to your channel will be displayed on your channel page, directly beneath your channel name.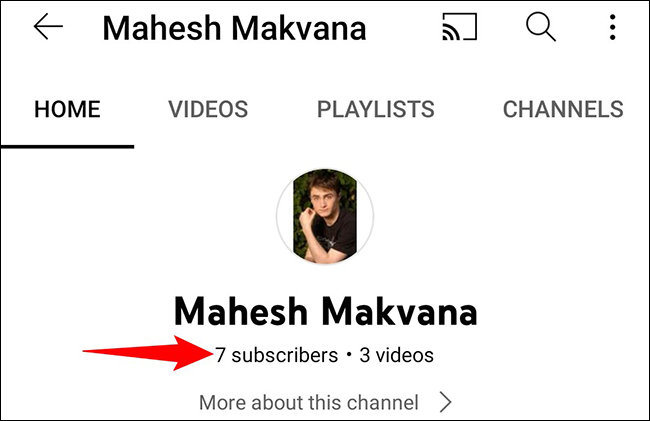 That's all there is to it. Thank you.
Video
FAQs
Why is my subscriber count dropping or changing?
In general, witnessing swings in your own subscription count is not a noteworthy occurrence in any way. If you see a significant decline in your subscriber count, you will be able to determine the causes behind this change.
Will closed accounts count toward my subscriber count?
Because when someone leaves his or her Google Account, he or she will no longer exist on YouTube and will therefore not count toward your own subscriber count, you should consider this. According to YouTube Analytics, you can discover how many subscribers have deleted their own accounts by looking at your own channel's YouTube Analytics, where they are accounted for as "closed accounts." Keep in mind that accounts that have been closed will not account for your own subscriptions.