How to See YouTube Dislikes Again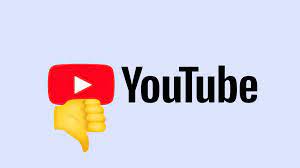 If you're curious about how to view dislikes on YouTube after Google disabled them earlier this year, keep reading. Don't worry; a helpful developer has invented a straightforward method that can restore dislikes on YouTube videos by just following a few basic instructions. Users will find that having the ability to view dislikes on YouTube is convenient for a variety of different reasons. In the main, it enables us to steer clear of videos that are of poor quality or include clickbait. We are able to instantly rate the quality of videos on YouTube based on the number of dislikes, also known as thumbs down, which saves us from having to view the entire video ourselves.
As a result of this, a great number of individuals were dissatisfied earlier this year when Google disabled the option to view dislikes on YouTube videos. However, we should give thanks that a workaround in the form of a desktop browser extension has been developed. It only takes a few clicks to restore dislikes on videos hosted on YouTube; therefore, if you want to learn how to get thumbs down back on YouTube, you should follow our guide.
Read Also: How To Block Channels On YouTube Kids
How to See YouTube Dislikes Again on Chrome
1. To install the Return YouTube Dislike extension on your desktop Chrome or Edge browser, go to the Chrome Web Store (opens in a new tab) and look for it there.

2. If you are using Edge, you may first need to choose "Allow extensions from other shops" at the top of the page before you can add the extension to Chrome. Click "Add to Chrome" and then "Add extension."

3. To get rid of the extension, you just need to click the puzzle piece icon that is located in the top right corner next to the address bar. After that, select "Remove from Chrome…" or "Remove from Edge" from the menu that appears after clicking the three dots that are located next to "Return YouTube Dislike," and then click "Remove" a second time to confirm.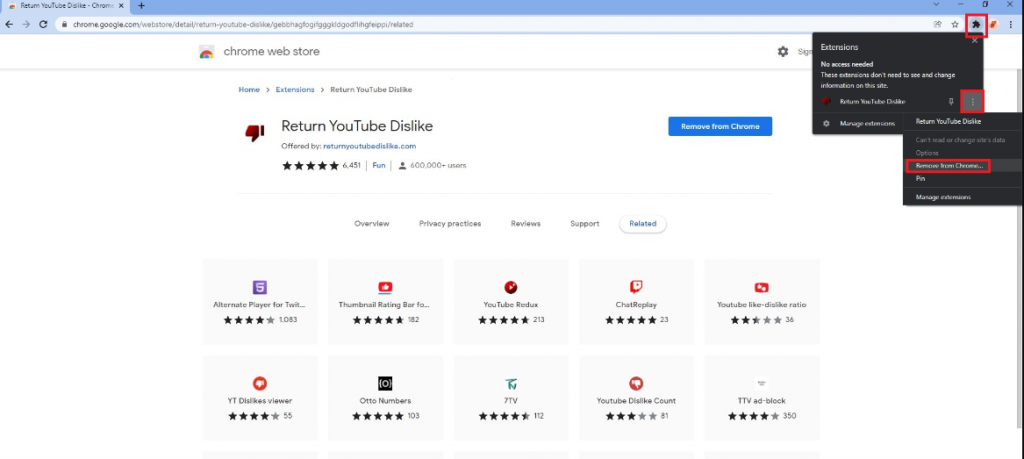 This convenient plugin, which allows users to recover their dislikes on YouTube, is also available for Opera and other browsers.
FAQs
Can you still see dislikes on YouTube?
You are no longer able to view dislikes on videos on YouTube, which is information that might be useful when deciding whether or not a video can be trusted or whether its claims are accurate. Using a browser plugin, you are able to recover dislikes; however, this option does have some limitations.
Why dont I see any dislikes on YouTube?
YouTube eliminated the dislike count that was displayed on any of its videos in November of 2021. The number of dislikes that have been received by a video can still be viewed by its creators within YouTube Studio; however, viewers can now only view the number of likes that have been received by a video.
Will dislikes come back?
The removal of dislike numbers on YouTube is a decision that will not be reversed, since the CEO fully supports this course of action.
Can creators see who disliked?
There is no way for you to learn the identity of the individual who did not like your films. What is this, exactly? They will keep their anonymity for all time.
Why did YouTube remove dislikes on comments?
Users of YouTube will no longer be able to see the number of negative comments associated with a video. According to the platform, the modification was implemented to prevent "dislike bombing" against its users and to alleviate "stress and embarrassment" for content providers.