How to Set Gmail as Default Email App to Use Google Maps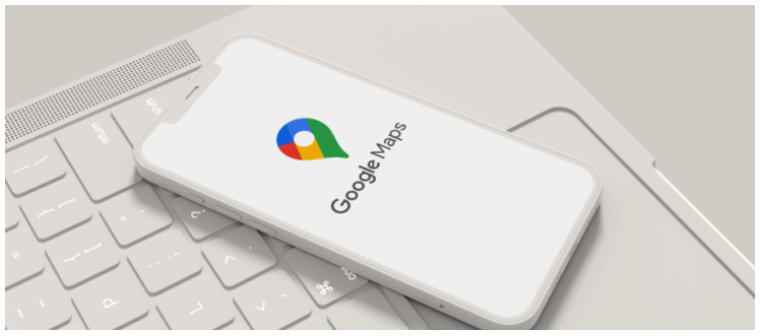 Apple Maps is the default mapping application for iPhones, despite the fact that Google Maps is the most popular mapping program in the United States. You'll need to be willing to give up a few features on your iPhone if you'd rather have Google Maps serve as the system-wide default mapping application. On the iPhone, there is sadly no option to change the default mapping application that is used. This article will show you how to make Gmail the default email app on your iPhone so that you can use Google Maps. Other default apps on the iPhone, such as your favourite web browser, can be changed, but this post focuses on showing you how to make Gmail the default email program. So let's get started:
Read Also: How to Clear Google Maps Search History on Mobile App
How to Set Gmail as Default Email App to Use Google Maps
If you wish to be able to open location addresses that you receive by email in Google Maps, you must be using Gmail as your default email app. If you are not using Gmail as your default email app, you cannot do so.
1. Open Settings.
2. Tap the Gmail icon when it appears at the bottom of your list of apps.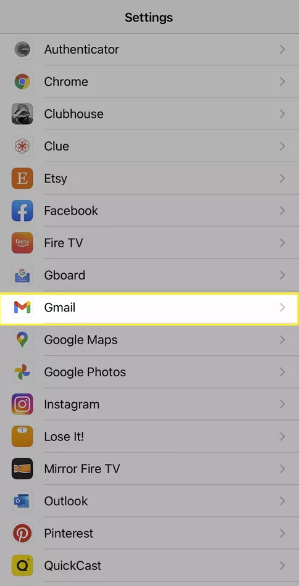 3. Click the Default Mail App button.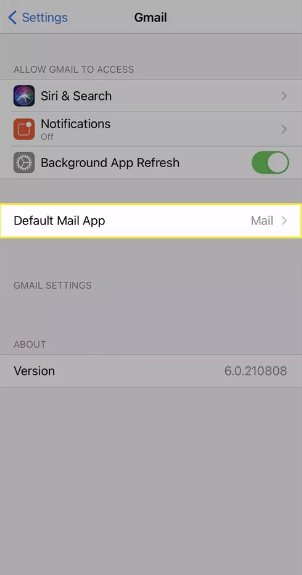 4. Tap Gmail.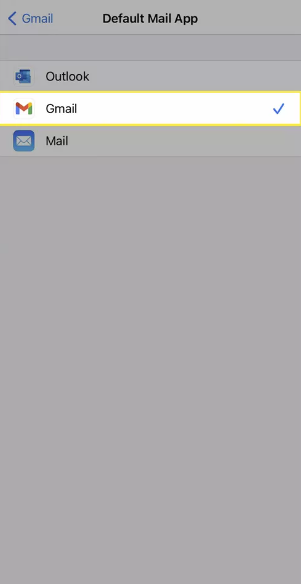 5. Leave the Settings menu and launch Gmail.
6. To access the menu, you'll need to tap the symbol to the left of the search bar.
7. Tap the Settings button at the bottom of the menu after scrolling down.

8. Tap Default apps.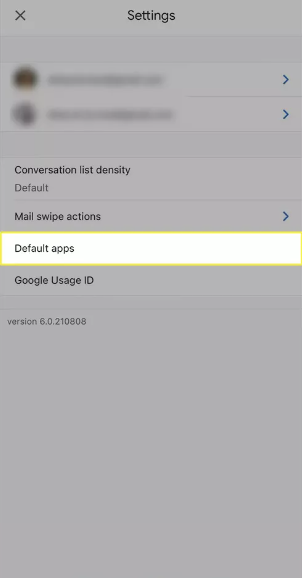 9. Tap the Google Maps icon in the drop-down menu titled "Navigate from your location," and then tap the Google Maps icon once more in the "Navigate between locations."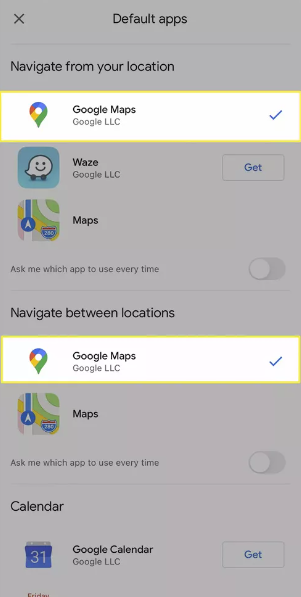 10. When you tap on an address within a message in Gmail, you will now be prompted to choose whether you want to view it in Apple Maps or Google Maps. This change was made recently.
FAQs
How do I change my default email app on my iPhone?
Navigate to the Settings menu, then scroll all the way down until you find the email or browser app. Simply tap the app, and then select Default Browser App or Default Mail App from the menu that appears. Choose an internet browser or email client to make it the system-wide default. A check mark will show up to indicate that it has been set as the default.
Which is better Apple map or Google map?
However, because to its huge database and years of experience in mapping technology, Google Maps typically has superior navigational accuracy than other mapping applications. Apple Maps has seen substantial development in recent years, but the app may still have room for improvement in some areas, particularly in places where there is little mapping data.
Can I use Gmail instead of email in iPhone?
Apple Mail is nothing more than an email client that can be downloaded for free on macOS, iPadOS, and iOS. However, you are able to utilize virtually any email provider, including Gmail, with it.
Can iPhone users use Google Maps?
Only iOS devices, including iPhones, iPads, and Apple Watches, can use the Apple Maps application. It is preinstalled in all products bearing the Apple brand, including Macs. It is not compatible with any devices that are not part of the Apple ecosystem. Google Maps is a service that may be accessed across multiple platforms, including web browsers, mobile operating systems (Android, iOS, iPadOS), etc.
What is the difference between MailApp and GmailApp?
Sends email. Users of this service are granted the ability to send emails while retaining full editorial control over the contents of such emails. Unlike GmailApp, MailApp's main purpose is sending email. MailApp does not have access to a user's mailbox in Gmail.