How to Share your Apple Watch Activity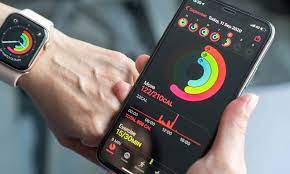 Sharing your accomplishments with friends and seeing them meet their daily goals is a great feeling, and while it's already satisfying to get those notifications and sparkling animations when you've closed a Move, Exercise, or Stand ring, it feels even better when you do so together. Fitness is more fun with other people.
You may also invite friends to participate in weeklong challenges with you, in which you receive points based on the progress of your rings. These challenges are perfect for people who enjoy a little healthy competition. The following is the procedure:
Read Also: How To Get Snapchat on Apple Watch
1. Locate and launch the Activity app on your iOS device. Check to see that your Apple Watch is not far away.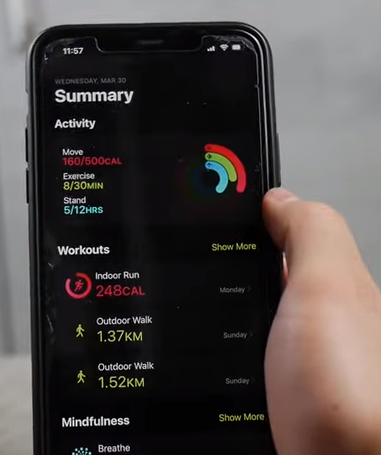 2. In the bottom-right corner of the screen, tap the "Sharing" option, then tap the "Get Started" button.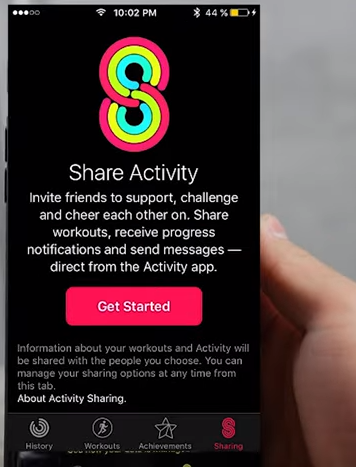 3. If it's necessary, tap the "Sign In" button and enter your Apple ID and password to access your iCloud account. To invite friends to share their Activity, tap the plus sign ("+") located in the top right corner of the screen.
4. Either type in the name of your friend or select a friend from the list that says "Suggestions." To send the invitation, use the "Send" button.
5. A notification will be sent to your iPhone after someone has accepted the invitation you sent them to join your group. The "Sharing" tab of the Activity app on the iPhone and Apple Watch will be where their activity stats will be shown when they are shared. It will be possible for you to view their Activity, and it will also be possible for them to view yours.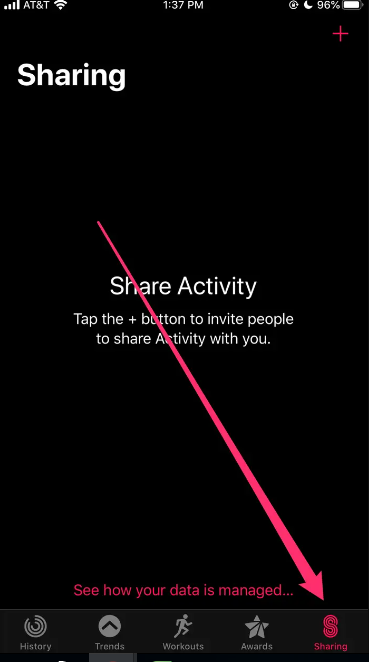 6. Launch the Activity app on your iPhone, navigate to the "Sharing" page, tap the name of the friend you want to delete, and then tap the "Remove Friend" button.
FAQs
Activity Sharing is only available on devices running iOS 10 and watchOS 3. If you have more than one Apple Watch attached to your iPhone, the Sharing tab won't show up in Activity until all of your watches are updated to watchOS 3, which won't happen until later this fall. If you are unable to add a friend, check to see if they also have an Apple Watch and ensure that you have not already reached the limit for the number of friends that can be added.
Why can't I see my friends Apple Watch Activity?
We are sorry to hear that you are unable to view the activities of a friend on your Apple Watch, and we would be happy to assist you. If that is the case, we recommend that you unfriend one of your friends and then try inviting them back to see if it fixes the problem. Launch the Fitness app on the iPhone you're using. After selecting the Sharing menu, select the name of your buddy.
Why is my Activity not showing on my iPhone?
You may enable fitness tracking and health monitoring on your iOS device by going to the Settings app, selecting Privacy, then Motion & Fitness, and finally toggling the appropriate switches. Additionally, on your iPhone, launch the Watch app, then go to My Watch, then Privacy. Now check to be that the toggles for Fitness Tracking and Heart Rate are turned on. The next step is to restart both your iPhone and your smartwatch.
How do I get 600 points on my Apple Watch?
The competitions will last for seven days, and each day you will have the opportunity to earn up to 600 points. In order to obtain 600 points, you have to close your rings, so the first thing you need to do is establish a target that is within your reach. Here's how to make changes to your goals using Apple Watch. When choosing someone to compete with, you should make sure that they have more ambitious goals than you do.
Why is my Apple Watch not mirroring my iPhone?
In addition to this, you should check to verify if the mirroring function is indeed turned on at all. To accomplish this, launch the Watch app on your iPhone, go to the bottom of the screen, and then hit Messages. Tap Mirror my iPhone in the upper-right corner of the following screen. If the option to replicate content is already turned on, you can try turning it off and then turning it back on again.
Can you tell when someone checks your location find my friends?
No. There is no notification or other indication provided when someone checks your position using Android or the iOS on an iPhone. When location services make use of GPS, a brief icon appears in the notification bar. This icon does not contain any text. A location check can be triggered by a wide variety of apps and system activities.