How to Share Your LinkedIn Profile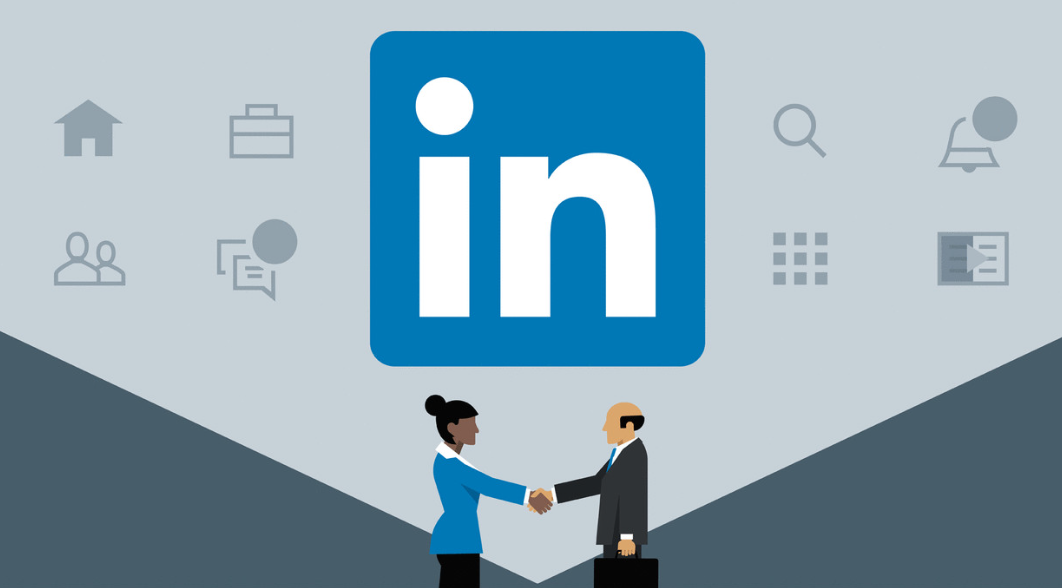 It is possible for you to send a direct message to a single member or numerous members all at once if you share your LinkedIn profile with your first-level connections. What are the positive aspects of doing so? This function will automatically insert the URL of your profile into a message. This makes it simple for you to expand your network, and you can even arrange for others to share your profile in order to facilitate a connection to a potential professional or financial opportunity. You will learn how to share your LinkedIn profile by reading the following article. So let's get started:
Read Also: How to Get LinkedIn Premium for Free
How to Share Your LinkedIn Profile
On Desktop PC:
1. To log in to LinkedIn, navigate to https://www.linkedin.com/ and enter your username and password.
2. In the menu bar that spans the top of your screen, select the Me icon to reveal a thumbnail representation of your profile picture.
3. Navigate to your profile page by clicking the View Profile button.
4. In your introduction card, which is the top box on your profile page and displays your name and some condensed information about your current employment and schooling, click the "More…" link.

5. Select the "Share Profile" option from the drop-down menu. This will cause a dialogue box to appear, in which you will need to write the names of the contacts with whom you want to share your profile, then click the Send button.
You also have the option of sharing another user's profile in the same manner. Simply navigate to the user's profile page, then follow the instructions above.
On Mobile App:
1. On the home screen of your iPhone or Android device, look for the LinkedIn app and press it to launch it.
2. Navigate to the profile whose content you want to share. You will need to be familiar with the URL of your own LinkedIn account and manually type it in if you want to share your profile using the mobile app.
3. In the introduction card of the profile you're sharing, locate the button labelled "More…" and click on it.
4. Select Share through a private message from the menu on your iOS device. This option is referred to as Share Profile when it's found on Android.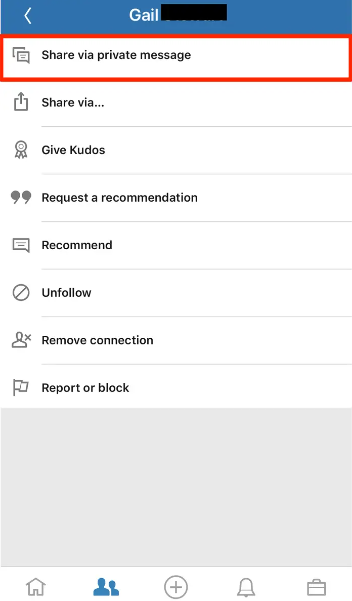 5. In the appropriate section, enter the names of the people you want to share the profile with, and when you are finished, click the Send button.
FAQs
What is my LinkedIn profile URL?
To edit your public profile and URL, go to your profile page and click the Edit public profile & URL link on the right rail. In the right rail, under the Edit URL section, locate the URL for your public profile. o It'll be an address that begins with www.linkedin.com/in, so keep that in mind.
What does a LinkedIn URL look like on a resume?
The address will be formatted as "www.linkedin.com/in/name" or something like. Modify the remaining text in the text box, then click "Save" to commit your changes. It is possible for you to simply delete the jumbled up string of words, leaving only your name. You also have the option of include your job title in your URL. This is a good choice to make if you want people to immediately understand what it is that you do.
How do I add my LinkedIn ID to my CV?
Open your curriculum vitae in Microsoft Word and click the location where you would like to add your LinkedIn URL. A excellent spot to include it is with your other contact information, such as your email address and phone number. You can insert the link into the CV by right-clicking the mouse, selecting "paste," and then holding down the mouse button.
Should I put my LinkedIn link on my resume?
In the contact information area of your resume, you really need to include a link to your LinkedIn page in order to be competitive in today's job market. If potential employers are unable to locate your LinkedIn page, there is a chance that up to forty percent of them will not give you an interview at all.
Is your LinkedIn profile your resume?
Your LinkedIn profile is not the same thing as a resume because it includes more information about you than just a summary of your professional experience and educational background. An individual's LinkedIn page can shed light on their professional identity, it can differentiate them from other applicants, and most importantly, it can create a digital place in which they can tell their narrative.