How to Sign Up for Instagram Threads Account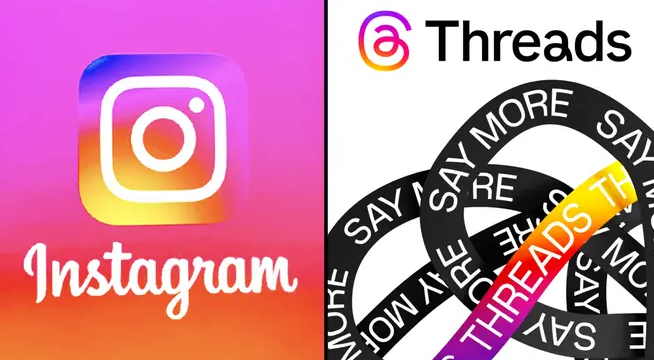 Threads is a brand-new social networking software that is text-based and was developed by Meta. The same team that developed Instagram also developed Threads. The most recent social media app to emerge on the scene is Instagram Threads, and it's an intriguing one at that. If you already have an Instagram account, signing up for Threads is a really simple process for you. Simply log in using the credentials associated with your existing account, and all of your information will be moved over. You can even follow people on Threads who you already follow on Instagram. To sign up for Threads, you will initially be required to create an Instagram account if you do not already have one. This guide will walk you through registering for the Threads service. So let's get started:
Read Also: How to Share Spotify Music on Instagram (Android or iPhone)
How to Sign Up for Instagram Threads Account
1. Install the Threads app on your device. When this article was written, the official Threads app is the only option to sign up for the service. You can look for the Threads app in either the Apple App Store or the Google Play Store.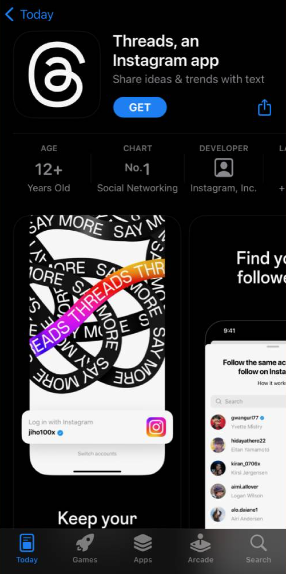 2. When you have the Threads app open, tap the button labeled "Log in with Instagram," located at the bottom of the screen. Now, enter the information for your Instagram account.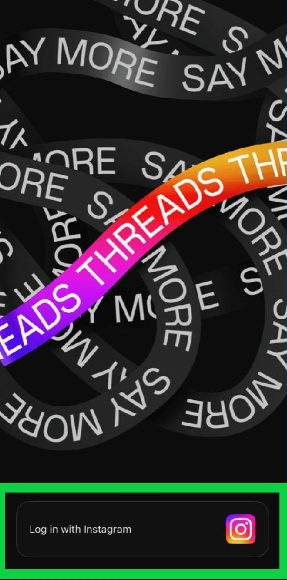 3. After entering your Instagram account data, you will be asked to verify your account, and then you will see a splash screen that explains how the Threads app functions. To finish signing up, return to this screen and select the "Join Threads" option from the menu.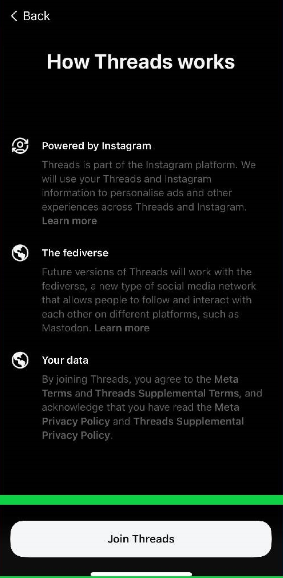 4. Have fun with Threads. You are now prepared to look into everything that Threads has to offer, and you also have the option to personalize your profile. This is something that can be done apart from Instagram. For instance, you can make public posts on your Threads account while retaining the private posts on your Instagram account, or vice versa.
FAQs
What is a thread account?
Threads is a social networking and social media platform that can be accessed online. The American technology company Meta Platforms owns Threads. Users are able to submit text, photographs, and videos; they can also comment to and like postings made by other users on the platform, which acts similarly to Twitter. Both Apple iOS and Google Android users can download the software.
Will Instagram threads come back?
Instagram has recently begun notifying users of Threads that they are being redirected back to Instagram in order to continue texting their friends there. Threads will be totally discontinued by December 2021, when Meta, the parent company of Facebook and Instagram, will execute the final phase of its shutdown.
How do you use Instagram threads app?
Threads is a self-contained program that can be downloaded to your mobile device and used independently. After it has been installed, it will immediately link to the Instagram account that you are currently signed into. The communication within the Threads app will subsequently take place through your Instagram friends list.
What is an Instagram thread called?
"camera-first messaging app" is how its developers characterize Threads. Instagram has announced that it is developing new features enabling its users to visually share more content with one another, such as the Stories feature and direct messaging.
Does Instagram pay for reels?
To summarize, Instagram will pay you a certain amount based on the number of views that your Instagram Reels receive for each person who plays your Reels. As a designer of these games, your potential earnings increase in direct proportion to the number of individuals who play them.
How many users does threads have?
The number of people using the Instagram app known as Threads has surpassed 55 million. Discover more about the new Twitter-like service that Meta has to offer here. A text-based messaging app called Threads for Instagram was released a day earlier than expected.