How to Refund LinkedIn Premium Subscription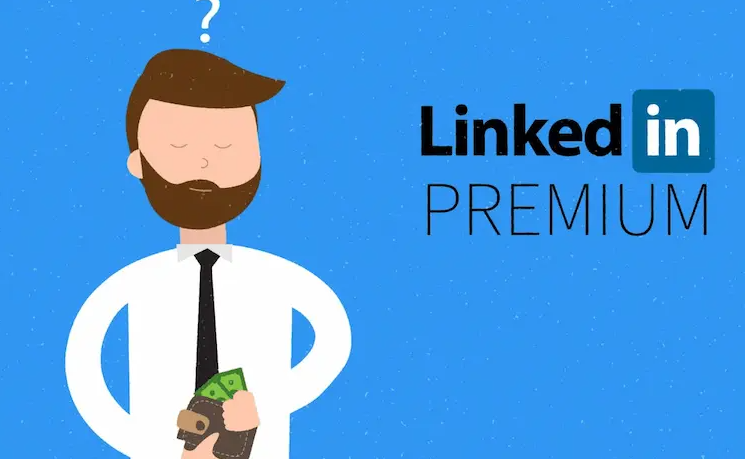 You can receive more insights on your profile by subscribing to LinkedIn Premium, which gives you access to statistics, allows you to use the InMail system to network with more professionals, and gives you access to a number of paid courses on LinkedIn Learning to improve your professional development. LinkedIn Premium is notorious for surprising users with a huge charge out of the blue, but fortunately, there is a way to get your money back if you decide to cancel your subscription. Finding the correct page to cancel your LinkedIn Premium subscription is all that is required to do so. LinkedIn is trying to trick you into believing that Premium is non-refundable, but unfortunately, it is being cunning about how it hides this information and doing so. In the following paragraphs, you will learn how to get a refund for your LinkedIn Premium subscription. So let's get started:
Read Also: How to Share Your LinkedIn Profile
How to Refund LinkedIn Premium Subscription
If you failed to cancel your LinkedIn Premium subscription, you may have discovered that you have been charged hundreds of dollars since it auto-renewed itself without your knowledge. This occurred whether or not you knew the renewal date was approaching. Unfortunately, the language LinkedIn uses about refunds can be difficult to understand, resulting in many people being taken advantage of.

To get a refund for your LinkedIn Premium Subscription, please do the following:
1. Navigate to the LinkedIn Consumer Refund Policy page using a device already logged into LinkedIn.
2. Simply follow the hypertext link that can be found in the middle of the set of bullet points that outline their refund policy to submit your account for review.
3. You will then be brought to the "Refund Policy" page, where LinkedIn will inform you that premium subscriptions are not eligible for a refund. Ignore this and click the button labeled Request account review instead.
4. To review, click the Submit button.
You should discover that you are refunded promptly, which is remarkable for a company, despite their earlier comment that Premium is non-refundable. You can follow these steps on a mobile browser or on a personal computer, but it will be much simpler for you to do so on a personal computer because you will need to log in to the mobile browser version of LinkedIn on your mobile device to follow the instructions on your mobile device.
There is no justification for shelling out enormous sums of money for a service you do not intend to utilize. Things come up, and it is unreasonable to expect you to recall everything that you agreed to test out during your trial period. Even though LinkedIn seems to be trying to put obstacles in your way when you want to get a refund, you can still get a return for your Premium subscription as long as you haven't used any content since they pulled the money out of your account.
FAQs
What happens if I cancel LinkedIn premium subscription early?
If you cancel your LinkedIn Premium subscription, you will revert to a Basic (free) account, but you will have all of your previous data, including your profile, connections, and other information.
Does Apple refund LinkedIn premium?
If you cancel your Premium subscription, your account will revert to a Basic (free) level and you will no longer have access to any Premium features after the billing cycle you are now in. You cannot cancel or request a refund for a LinkedIn Premium subscription purchased through iTunes directly on LinkedIn because of the privacy regulations that Apple enforces.
Will I be charged if I cancel LinkedIn premium free trial?
The credit card that you provided when you registered for a free trial of any LinkedIn Premium subscription will have a charge made to it one month after the date that you registered for the trial. You need to cancel your free trial at least one day before the date that your subscription will be automatically renewed in order to avoid being charged for the trial.
Can you easily cancel LinkedIn premium after free trial?
At any point in time, you are able to submit a request to have a LinkedIn Premium subscription, promotion, or trial terminated. After you have sent in this request, your plan will be terminated at the conclusion of the payment cycle that you are currently paying for. You will continue to have access to the Premium features until the conclusion of the billing cycle that you are now on.
How many times can I get LinkedIn Premium for free?
Suppose you want to learn more about the features included in our Premium subscription levels. In that case, we offer a free Premium trial for one month: To access your profile, navigate to the top of your LinkedIn site and select the Me symbol.
Why is LinkedIn premium so expensive?
The rates vary depending on the quantity of InMail credits, the quantity of courses, and all of the other advanced features that are specifically tailored to each premium account type. The price goes up proportionately to the number of features that you select to have included.