How to Start a Voice Chat Session on Nintendo Switch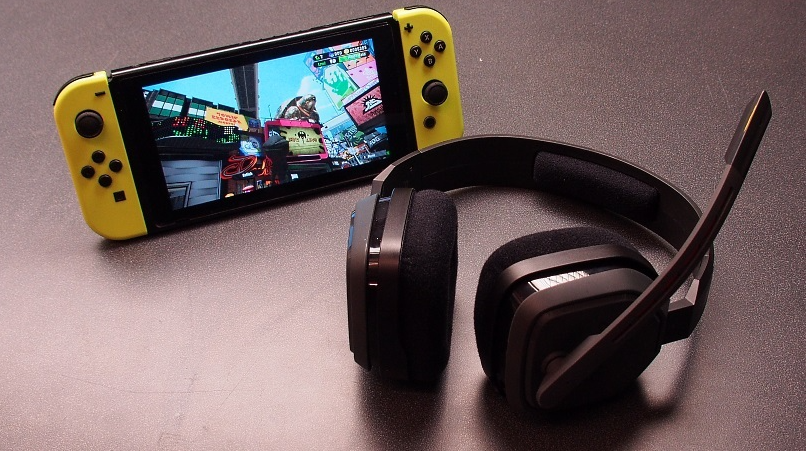 The steps required to start a voice chat session on your Nintendo Switch will be walked through in this article for your convenience. The time has come, so let's get this show on the road without further ado:
Read Also: How to Create a Mii on Your Nintendo Switch
How to Start a Voice Chat Session on Nintendo Switch
1. If you have an Android or iOS device, you can get the Nintendo Switch Online app by downloading and installing it on your device.
2. Launch the application, and then sign in with the Nintendo account you want to use to get started. (If you do not already have a Nintendo account, you will be required to sign up for one in order to use this service.)
3. Launch the game you want to play using the same Nintendo account that you have been using up until this point, and once the game has started, enter a game mode that enables voice chat.
4. Tap the Start button on your mobile device whenever it asks you to confirm that you want to begin your voice chat. This will bring up a confirmation screen. While you engage in the online portion of the game, the application will create a lobby for additional players to join.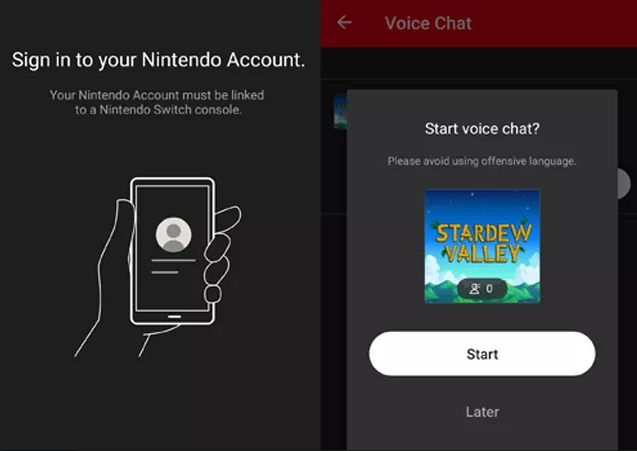 5. That brings us to the end!
FAQs
Why is there no voice chat on Nintendo Switch?
Check that the game you're playing allows you to participate in the chat feature. It's possible that you need to reactivate the in-game chat. In addition to this, it is possible that you will need to turn off the Push-to-Talk feature.
Does switch have party voice chat?
You will need to download and install the Nintendo Switch Online app before you can utilise the voice chat feature on the Nintendo Switch Online app. In addition, you will need a suitable game, a headset with Bluetooth or a 3.5mm headphone socket, and a current Nintendo Switch Online membership to use the service.
Can you use mic on Switch?
The audio jack may be found on the top of each Nintendo Switch console, and the USB-C connector can be found on the bottom. Both are able to accommodate a wide variety of microphone models and connect to suitable earbuds or headphones. When playing Fortnite or Warframe, microphones that are attached to either of the ports can be utilised for voice chat with other players.
Is there discord on Switch?
Discord is not currently available to download on Nintendo Switch. A number of years ago, the founder and current CEO of Discord expressed his desire to introduce the company's platform to Nintendo. In the years that have passed since then, it seems as though very little has changed to make it happen. And a plethora of explanations could be behind this phenomenon.
What are the Limitations of Nintendo Voice Chat?
It should come as no surprise that the Nintendo Voice Chat app is not a foolproof solution. It is puzzling that Nintendo did not incorporate a chat function into their console like Sony and Microsoft did, given that both of those companies included this feature in their products.
If you use the app, you won't be able to listen to game audio and participate in voice chat using a single headset. Additionally, if you want to talk to your friends through the app, you have to start a game first.
On the other hand, there is some encouraging news. When the app first became available, users were required to keep the app open and their phones unlocked in order to avoid becoming disconnected from the service. Since then, Nintendo has patched it so that voice chat will continue even when the game is in the background.