How to Trade Oil Online: A Step-by-Step Guide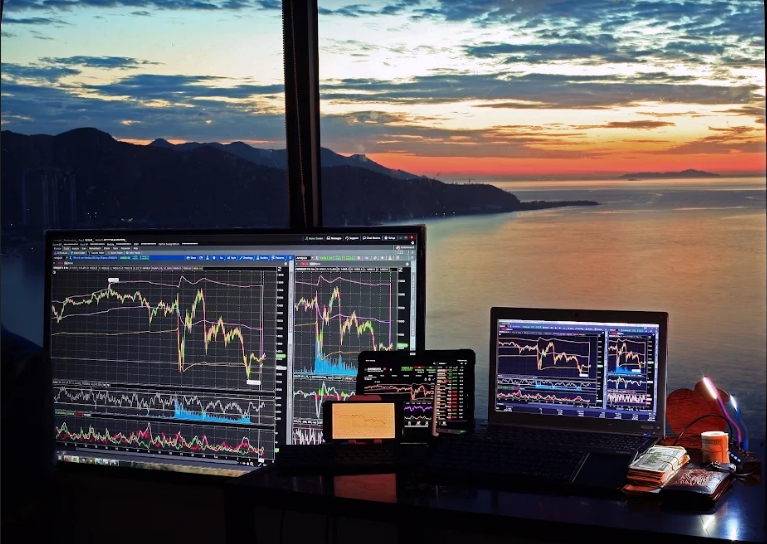 Oil is a life necessity and is one of the very actively traded commodities online. While crude oil is the most traded oil in the market, it is used to produce other grades of oil like gasoline, kerosene, heating oil and many others. Thus it can provide better trade opportunities and profit. 
If you are interested in trading oil, this article will give you the steps you should take to begin trading oil online, so you can start trading oil right now. 
What should you know before starting oil trading?
Research for the best oil trading platforms. Look up oil traders and compare which of these oil trade platforms best fitted to your financial standing and your financial goals. Consider which will provide you with better trade opportunities and assist you in knowing how oil trading works.  

Know what a CFD is. CFDs are contracts mostly used to trade commodities; crude oil is an example. They are used in order to trade oil without actually holding into the barrels of oil you obtained. Instead, you have this contract. However, oil trade transactions through CFDs are pretty risky; this is because of leverage. You can lose money rapidly, and this money can be much more than you have first invested. So before starting to go through oil trading, choose a platform that can assure you of a knowledgeable and trustworthy broker who can provide you with the best possible oil trade opportunities rather than loss of investment. Like any investment, crude oil trades can give you huge profits if only done right. Thus the high risk comes with it. So think it through whether the risk is worth it for you to take. 

Research what moves the oil spot price. Oil market price fluctuates mostly due to the law of demand and supply. If there is an abundance of supply without much demand, then the oil prices will drop. If there is a high demand for oil with a little supply, then its price will skyrocket. Know that there are other factors affecting its demand and supply, like a country's economic growth and even politics, though if there is an extreme crash or rise in the oil prices,

OPEC (Organization of the Petroleum Exporting Countries)

is likely to intervene. 
How to make oil trades online? 
Starting to invest in oil is not actually difficult; the difficulty comes before and after entering the oil trades. Before going into oil trades, research and study is a must. Knowing how oil trades work will surely help you to gain better profit. After starting to make oil trades you have to set up your oil futures through CFDs. With that said, here are the steps in trading oil online. 
Find an oil trading platform 
You need an oil trade platform to connect you with a broker. An example is Oil Profit. There are a lot of oil trade platforms out there. Each of these platforms offers different benefits and have varying features, so make sure to choose one which will fit your financial standing and your goals.
Create an account
It should only take minutes to actually create an oil trade account, it varies per platform, but you should expect and be ready to provide your personal details and make sure to have a valid ID with you before you can get started. 
Deposit funds
To get started with oil trading, you would need to deposit funds into your account. To do so, log in to your newly created account, deposit funds via bank transfer, credit or debit card. Some oil trade platforms accept payment through remittance apps like Paypal, but you should check with your broker before doing so. 
Decide your oil trade strategy
When you go with oil trades, you can either go long or go short for your oil futures. Through studying the oil price market and oil price history, speculate whether the price will go up – this is when you trade long when you think the price will drop – go short. One thing you should know is that after a definitive trend – upward or downward – the current trend tends to go for a prolonged period of time. Be sure to study the price market and history long time chart. It would definitely help you to decide which strategy to go for. 
Start a trade 
Once you have executed a trade by placing an order through an oil futures contract, this transaction will be then executed by your broker, and it will then show up in your recent transactions. 
Set stops and limits
Setting up your stops and limits can help hold you back from further risking investment which can cause you to lose rather than gain. Because leverage isn't a problem, you could lose more than you can invest, so setting your stops and limits is a must. This could safeguard you from sudden swings in the oil market price. 
You should remember before investing that oil trading carries its own set of risks though you might think that the gains it provides overpower the profits it provides. It can only provide you with higher gains if done right, so if you dive into the oil trade without any knowledge of how oil trade works, you can only expect losses rather than gains.