How to Transfer GTA 5 Save Data from PS4 to PS5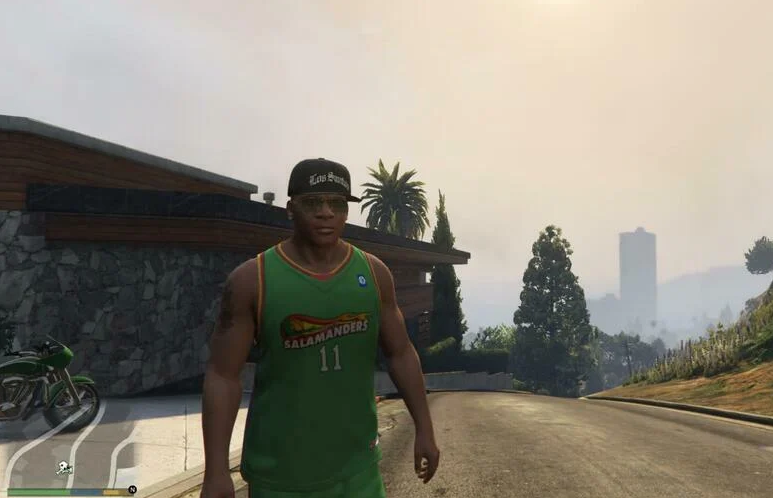 The procedure of moving save data for Grand Theft Auto 5 from the PlayStation 4 to the PlayStation 5 or from the Xbox One to the Xbox Series X or S is, thankfully, pretty simple. It is crucial to remember, however, that the duration of this process will be determined by the size of the save file that you are uploading, and that you will need a Rockstar Social Club account in order to complete this procedure. You also need to have started the single-player plot in which you take control of Franklin, Michael, and Trevor. This guide will walk you through the process of moving your saved game data from a PS4 console to a PS5 console. So let's get started:
Read Also: How to Get a Fire Truck in GTA V
How to Transfer GTA 5 Save Data from PS4 to PS5
No matter which system you play on, the procedure of transferring your save game from Grand Theft Auto 5 from the PS4 to the PS5 or from the Xbox One to the Xbox Series X / S is the same. Following the instructions below will also allow you to transfer save data between other console platforms, such as from the PS4 to the Xbox Series X / S.
To begin, you will need to sign up for a Rockstar Social Club account and connect it to either your PlayStation Network or Xbox Network Gamertag. The Rockstar Social Club website makes it possible to perform all of these actions with relative ease.

You are need to have also begun the single-player plot of GTA 5 and finished the Prologue before continuing. Start the game and navigate to the main menu for the story mode once you have created an account with Rockstar Social Club, or after you have previously done so if you have already done so.
Next, you will need to make your way to the tab labelled "Game," where you will see the option labelled "Upload Save Game." You'll find a list of all of your Grand Theft Auto 5 save files within this option, and you can select the one you want to upload from that list.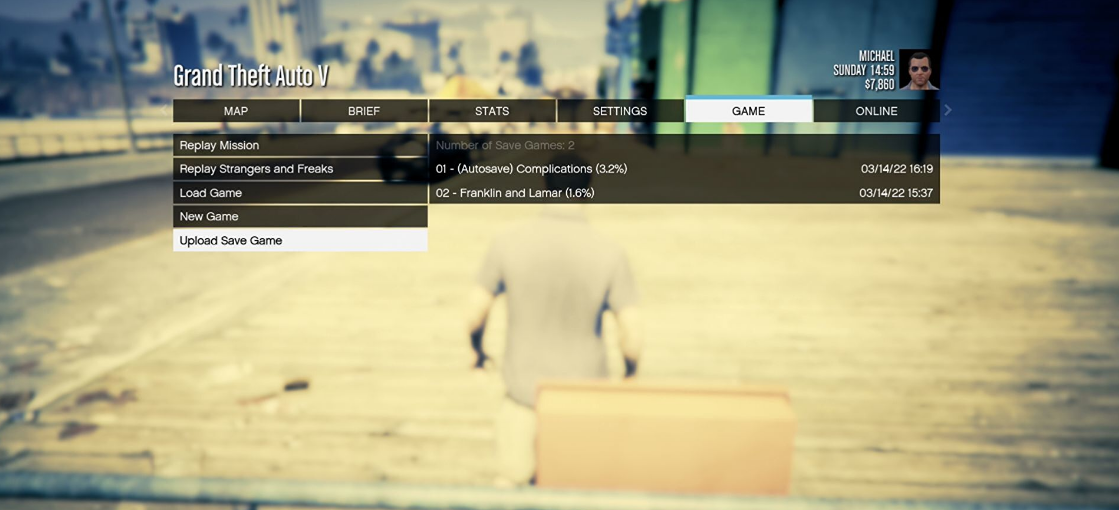 Choose the file you want to upload and then wait for it to finish successfully uploading; the amount of time this takes will vary depending on the size of the file.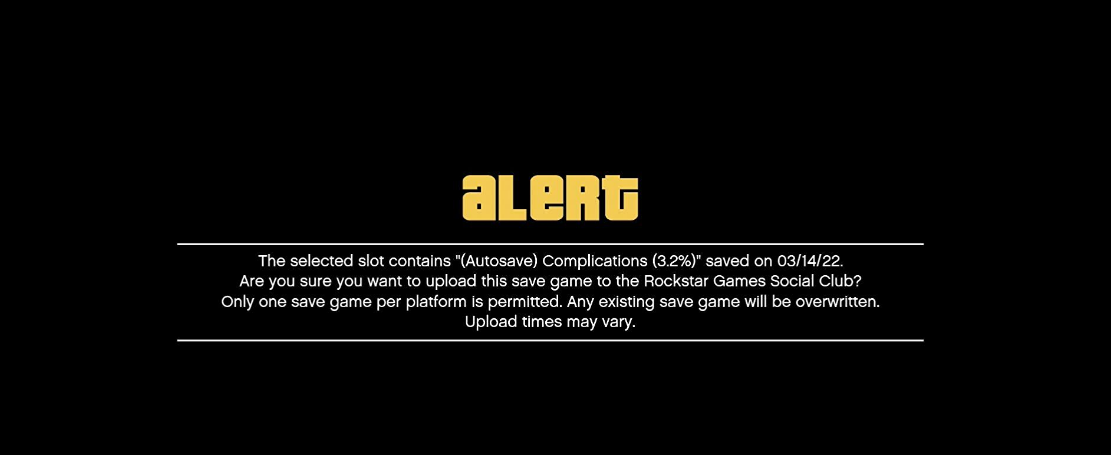 It is essential that you keep in mind that you can only upload a single save game to each platform, and if you do so, the previous save file that you posted will be replaced if you upload a second save game.

If the upload was completed without a hitch, the 'Upload Save Game' option will provide you with a helpful indication of the save file you've sent. The time has come for you to go over to the other console!
Launch Grand Theft Auto 5 on the other console, and as soon as it's ready, navigate to the Story Tab. You will be required to make a purchase in order to play the Story Mode of GTA 5 on that console if you do not already own it.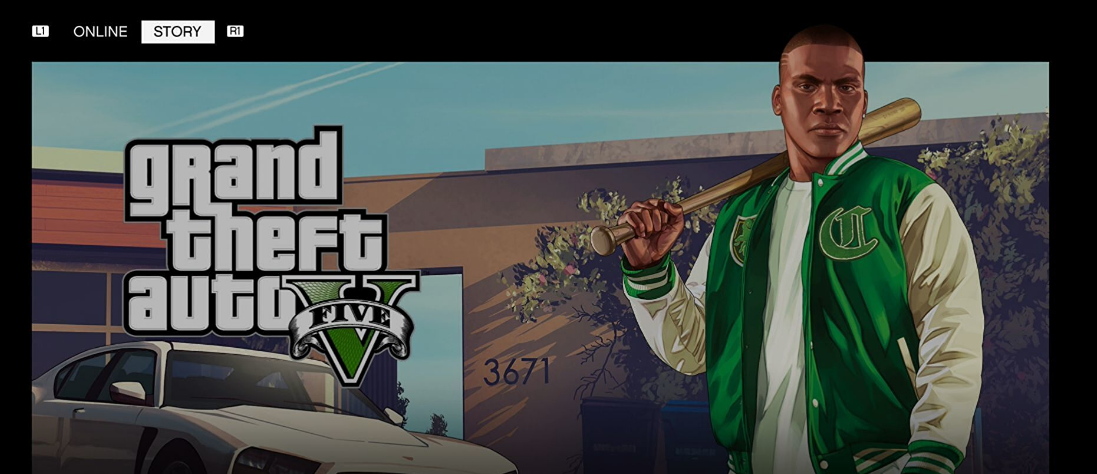 In any case, you will need to click the "Resume Story" button on the "Story Tab," and once you have done so, the "Download Save Game Data" option will become available to you. Make sure that you are going to download the appropriate save file, and if this is the case, choose the file before you wait for it to finish downloading.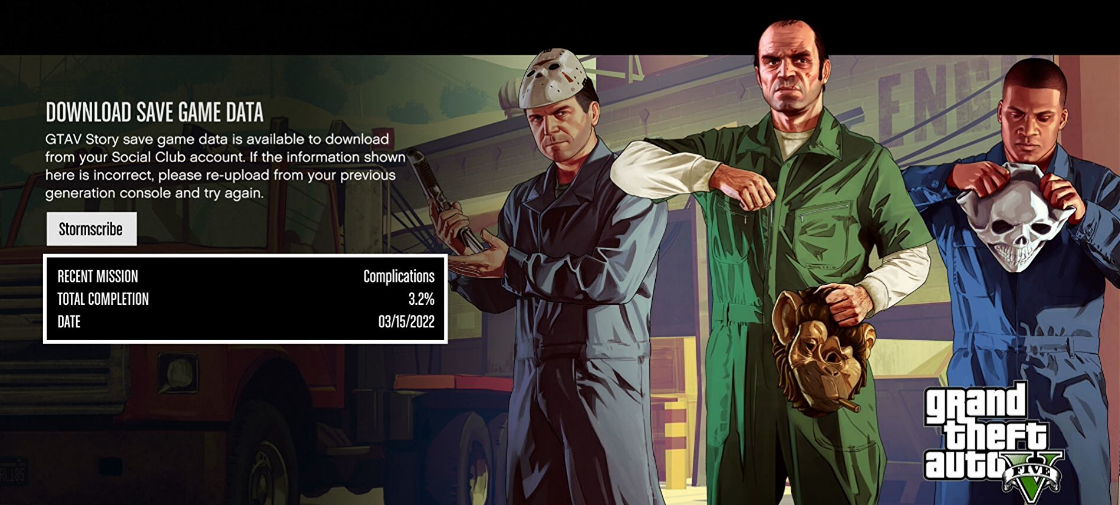 As soon as the download is finished, you'll be able to start playing Grand Theft Auto 5 on this system. You won't lose any of the trophies you've already earned since they will carry over with you, and you won't have to earn them again.
FAQs
Can I still transfer my GTA account to PS5?
Since Grand Theft Auto 5: Expanded and Enhanced has been released, you do not need to be concerned about losing your progress when switching platforms; this means that you will be able to continue playing your previous save games on the PS5 and Xbox Series X.
What happens if I migrate my GTA account?
This is a one-time move to a new location. If they make that choice, their Grand Theft Auto Online account on their PS4 or Xbox One would be deleted irreversibly. Users that play on a personal computer are unable to transfer their accounts to players who play on a next-gen console. Old accounts on the PlayStation 3 or Xbox 360 that were never moved over to a new console are ineligible for this process.
Can I use my PS4 GTA Online account on PS5?
Yes, you can. If you have been playing Grand Theft Auto 5 and GTA Online on Xbox One or PS4, you have the option to bring your save data over to the other console brand when you make the transition to a next-generation account. This occurs when you transfer your account from one console brand to the other.
Do I have to rebuy GTA V for PS5?
If you already own Grand Theft Auto V, there is no opportunity to upgrade to a next-gen edition of the game. You will be required to purchase the next-generation edition of the game if you want to play it (or you may download GTA Online for free on the PS5 while it is still offered at a low price).
Why can't I migrate my GTA 5 account?
Players might get this error message for a variety of reasons, including but not limited to the following: The GTA Online profile is currently banned or suspended and cannot be migrated. Since the GTA Online profile has already been transferred, it will not be possible to migrate it in the future.
Although the GTA 5 Expanded and Enhanced Version is not a free upgrade, it will be drastically discounted for both new and returning players throughout the three-month period beginning on the day the game was released and continuing until June 14th.
Does Rockstar delete inactive accounts?
If your account is dormant for an extended period of time, we will continue to keep it operational for as long as it takes us to become convinced that you will start using our services again. After that amount of time, we will remove personal information, such as your email address and the credentials you use to log into your account, and it is possible that you will no longer be able to access your account.