How to Track Flights on an iPhone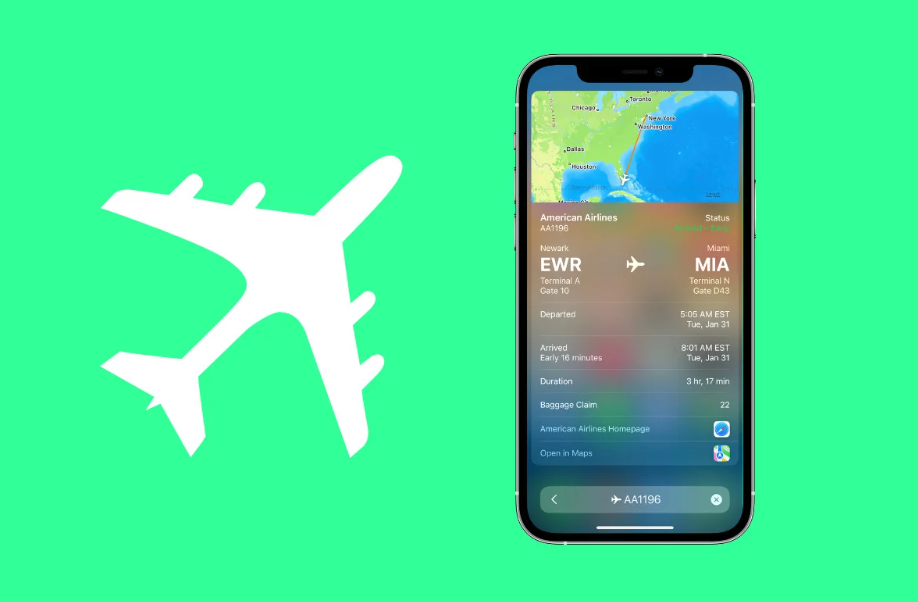 The use of flight tracker applications is a common practice among people who want to monitor airplanes in the sky. These tools allow you to check to see whether everything is continuing according to schedule, which is essential if you are getting ready to fly or if someone you know is already in the air. You can use these applications to verify if everything is proceeding according to schedule. If, on the other hand, you own an iPhone, there is no need for you to download and install any third-party software to track a flight because the operating system already contains this handy capability built in. This post will provide a step-by-step guide showing you how to track an aircraft on your iPhone. So let's get started:
Read Also: How to Report a Discord User on iPhone, iPad, and Android
How to Track Flights on an iPhone
1. Locate the plane's flight number whose progress you wish to monitor. You can get this information on the confirmation of your ticket booking, by inquiring with someone who is travelling, or by visiting the airline's website to view their flight schedule.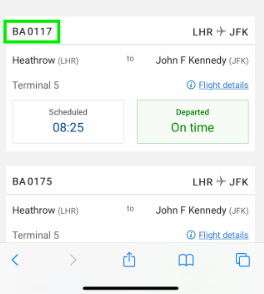 2. Navigate to the Messages app on your device and send a text containing the flight number, for example, BA0117. You also have the option to get a text message in Messages with the flight number.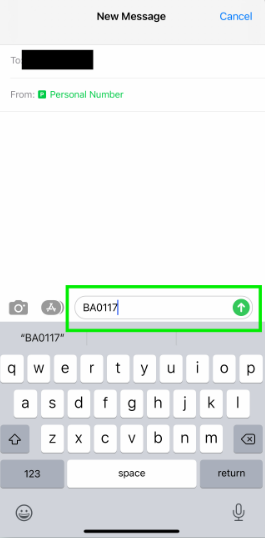 3. The flight number should be highlighted in bold to indicate that it may be accessed via a link by tapping on it. To view the flight number, tap on it.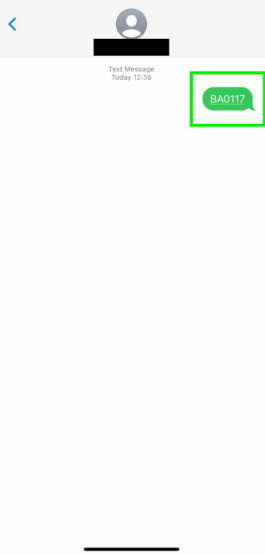 4. A window will pop up displaying the jet is route and its current location on the map. Tap "Flight Preview" to view further information, such as departure and expected arrival times, terminals/gates for departure and arrival, departure times, and information on how to claim luggage.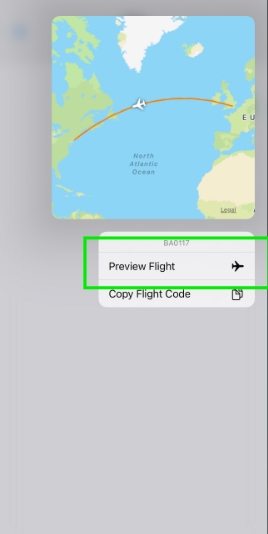 The conclusion is as follows. A comprehensive flight tracking system that is embedded straight into your iPhone.
FAQs
How does flight tracker app work?
The data displayed on Flightradar24 comes from various sources, including radar data, ADS-B data, and MLAT data. Flightradar24.com and the Flightradar24 mobile apps provide users with a one-of-a-kind experience when it comes to tracking flights by compiling data from many sources, including ADS-B, MLAT, and radar, as well as schedule and flight status information from airports and airlines.
How can I track a flight for free?
The industry leader in flight tracking, Flightradar24 With its free flight tracking option, RADARs provides users with a system that not only functions properly but also can be managed in an intuitive manner. There is no cost associated with accessing any of the essential services or information that Flightradar24 provides for individual flights.
Does iPhone tracking work in airplane mode?
Because it relies on satellites, the built-in GPS on your phone may still be used and tracked even while the phone is in airplane mode, making it useful for tracking in an emergency. During airplane mode, any other location-sharing applications you might have are typically deactivated and will not function properly.
Can Apple Maps track flights?
You may not be aware of this, since it is a somewhat tucked-away feature, but your iPhone has a built-in flight tracker. This means that you do not need to use Safari or Chrome to follow flights within a browser or an airline app to do so.
Can your iPhone be tracked when turned off?
If your device is shut off, the battery is dead, or it has been more than 24 hours since its last location was submitted to Apple, you will not be able to see its location if you use iCloud.com/find.