How to Travel Distance Using Kinetic Ore in Fortnite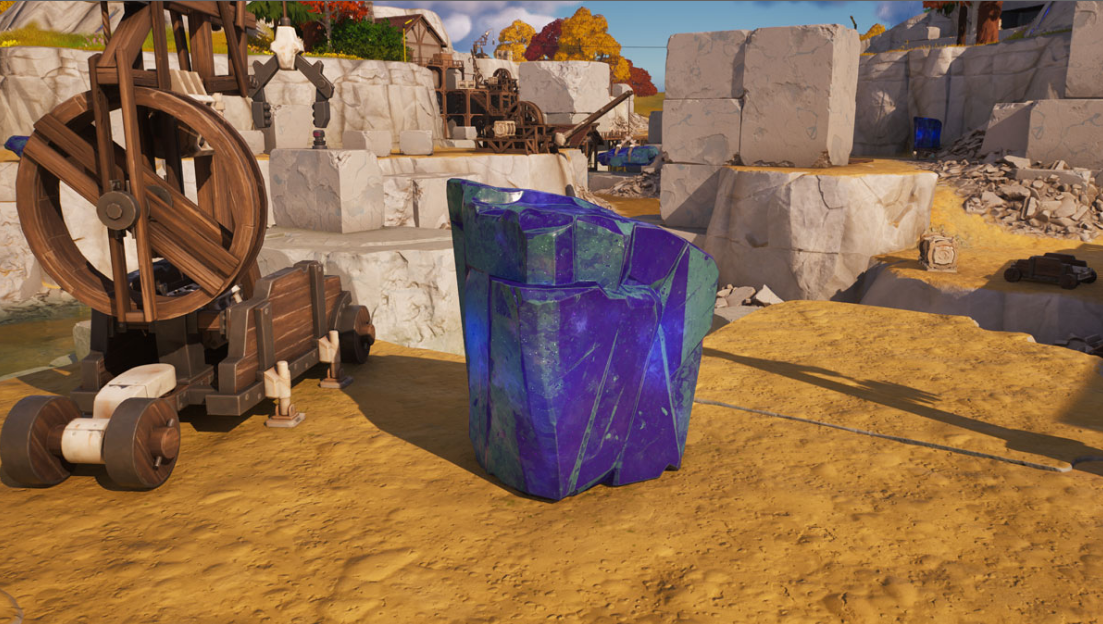 The use of kinetic ore is the newest method available for travelling between locations in Fortnite. Its kinetic abilities are similar to those of Vibranium from Reality: 616, despite the fact that the lore surrounding this enigmatic substance has not yet been disclosed. When the ore is launched into the air, players that are standing on it will experience effects similar to low gravity.
The second set of seasonal challenges for Fortnite, known as Into the Wild, has now officially begun, and it has a few of fascinating missions for players who are eager to learn more about the local animals. To complete one of these quests in particular, you will need to move a predetermined distance by making use of kinetic ore. Despite the fact that the mission appears to be simple, a significant number of Fortnite users are unfamiliar with the word "Kinetic Ore." This tutorial will teach you how to use kinetic ore in Fortnite so that you can travel greater distances. So let's get started:
Read Also: How to Defeat Boss Cube Monster in Fortnite
How to Travel Distance Using Kinetic Ore in Fortnite
1. Arrive at Shattered Slabs and fortify the neighbourhood
Landing in Shattered Slabs is the first thing you need to do in order to complete this challenge. Players should anticipate a high level of rivalry in this area given that it is ranked as the sixth most sweaty location in Chapter 4 Season 1's first map update. In addition, given that this particular POI will serve as the starting point for this competition, the total number of competitors is expected to dramatically expand.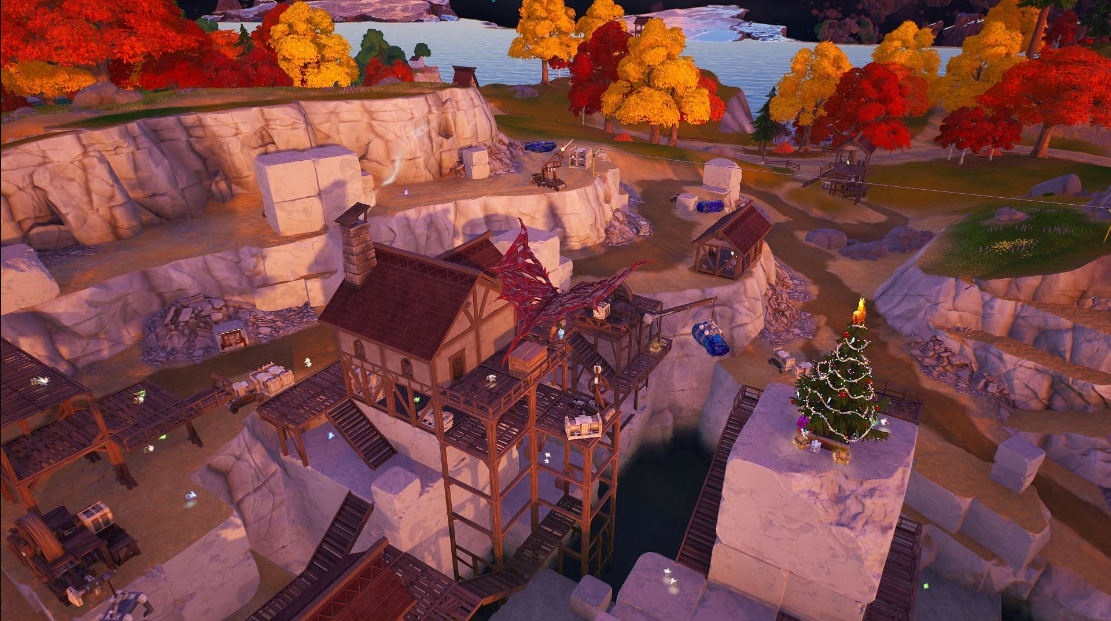 Despite this, an effective strategy for protecting the point of interest is to start on the periphery and move within, eliminating one target at a time. Because of the way the terrain is laid out, locating natural cover and highground won't be difficult at all. Make use of the topography to your advantage during combat.
2. Try searching the floor for any kinetic ore that may have fallen there
After the location has been made safe, the next thing to do is search for kinetic ore. Due to the fact that it is purple in colour and very huge in size, it is not hard to notice. In addition, given that Shattered Slabs is home to the highest concentration of Kinetic Ore (17) on the entire island, it is extremely unlikely that you will not come across at least a few of them there.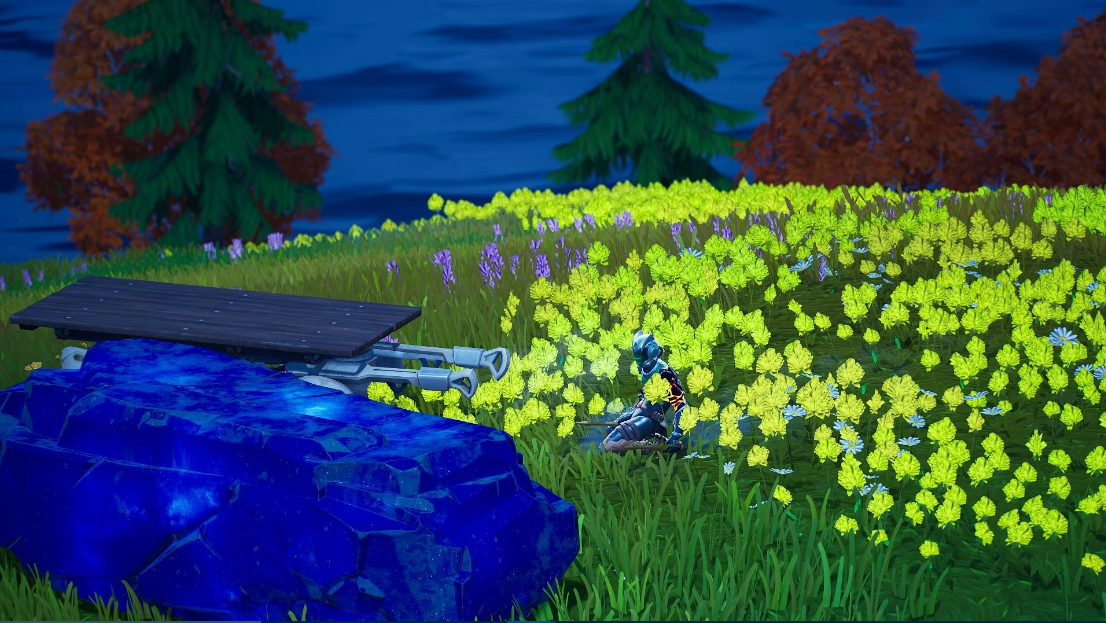 These are located in and around the POI, both on the ground and in the air thanks to a crane that was used to hold them. Some of them are even located on the outskirts of the point of interest. In addition, there is a solitary piece of kinetic ore that can be discovered at a location known as Rocky Docks. It is situated quite a ways to the west of the Broken Slabs.
3. You just need to hit the Kinetic Ore and direct its flight path
As soon as you are prepared, get in close proximity to the Kinetic Ore and strike it with a Harvesting Tool. After receiving a few blows to it, it will get more unbalanced and become charged up. At this point, the trajectory line ought to have been drawn on the screen. The Kinetic Ore will move in the direction according to its initial direction of movement based on the angle at which it is hit by the players.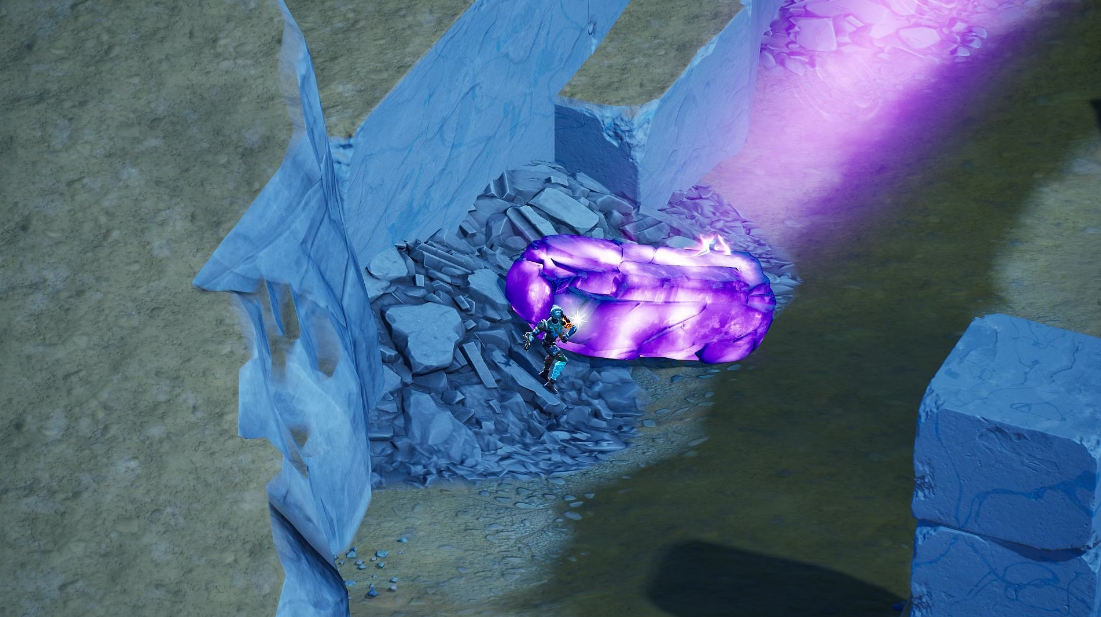 For instance, if players are attacking the Kinetic Ore from the West, it will move to the East as a result of their actions. In a similar manner, if they hit it at the bottom, it will move in an arc that is higher in the air. Last but not least, the charging sequence can be started with bullets and arrows, although using them in the process will be an unnecessary waste of resources.
4. You can get where you need to go by simply standing atop the Kinetic Ore
After the Kinetic Ore has been fully charged and is prepared to be used, players should immediately cease hitting it and instead stand on top of it as quickly as they can. It is important to keep in mind that you should avoid standing on the edges of the map in Fortnite because the game incorporates real-world physics into its gameplay.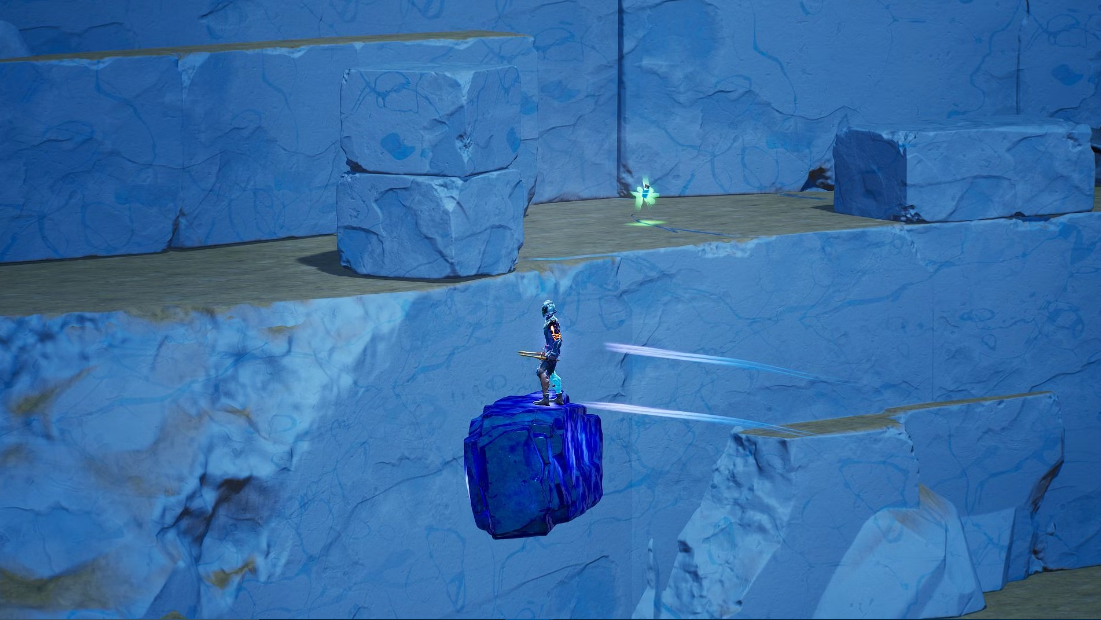 Players are need to cover a total distance of 1,900 metres during the course of five different stages in order to successfully complete the aforementioned challenge. They go in steps of fifty, one hundred, two hundred and fifty, five hundred, and one thousand metres. After successfully completing a stage, you will receive 16,000 experience points.
FAQs
What is the distance on kinetic Ore?
In order to finish the mission Travel Distance With Kinetic Ore, you will need to traverse a distance of one thousand metres while carrying it.
What is kinetic Ore in Fortnite?
The unusual mineral known as Kinetic Ore may be found on the brand-new map for Fortnite Chapter 4. You shouldn't be afraid to put your weight on these shining purple rocks because they are sturdy enough to support it. You will be able to propel yourself to large distances in a short amount of time if the conditions are correct, but first you will need to know where to locate them.
How do you land further in Fortnite?
When you are ready to glide, engage your glider by looking straight down and pressing the forward button on your controller. This will propel your glider ahead, allowing you to touch down more quickly. You can land more quickly if you glide to the edge of the map or to an area with very low ground. This is a strategy that works really well in games with difficult modes, such as Solo and Duo.
What is the rarest Ore in Fortnite?
Spectrolite Ore can be used in several crafting projects. It is not currently possible to acquire it over the course of normal gameplay.
What is the oldest pickaxe in Fortnite?
It is possible that the pickaxe known as the Raider's Revenge, which was introduced in Chapter 1 Season 1, is the oldest and most rare item in Fortnite. In addition to this, it possesses a remarkable design that is compatible with a large number of characters and cosmetics. Nevertheless, because it is a cosmetic reward for completing a Battle Pass, Raider's Vengeance will never be available for purchase again in the Item Shop.