ASUS Announces It Is Prepared for AMD's 3D V-Cache-Capable Ryzen 7000-Series Processors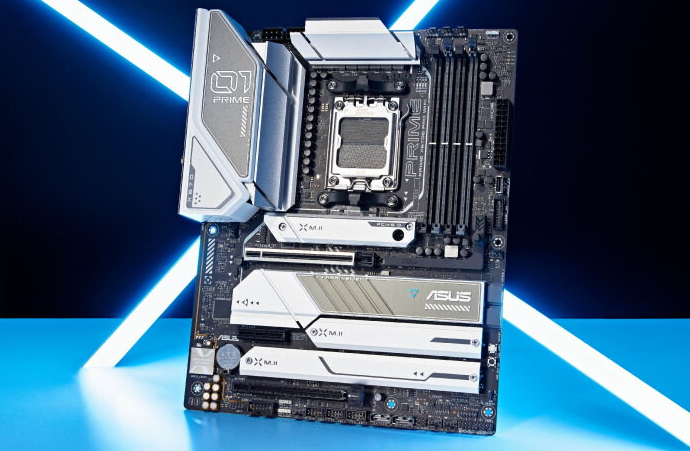 ASUS has announced that a new BIOS update for its X670 and X670E motherboards is now available for download. This update enables the motherboards to be fully compatible with the most recent AMD Ryzen 7000 Series X3D CPUs. Both the Ryzen 9 7950X3D and the Ryzen 9 7900X3D are built upon the innovative X670 platform, and both come with a 3D vertical cache as standard equipment. It is anticipated that these chips would give outstanding gaming performance, and they have the ability to take the crown in terms of gaming performance. PC builders are provided with the alternatives they require to select the ideal motherboard for their new AMD gaming rig when they use motherboards manufactured by ASUS.
As a result of the fact that the new CPUs are designed to fit into the AM5 socket, they are compatible with the whole collection of X670E/X670 motherboards that are available across the ROG Crosshair, ROG Strix, TUF Gaming, ProArt, and Prime motherboard lineups. Users should first check to see if their motherboard is capable of supporting the new Ryzen 7000 Series CPUs before making any plans to construct or update their PC to take advantage of these processors. These brand new chips are supported from day one by the most recent firmware versions available for ASUS X670E and X670 motherboards. ASUS suggests that customers update the BIOS to the most recent version whenever they perform an upgrade on an existing system. This ensures that users have the very best experience possible.
Users should make sure that the firmware on their new motherboard is up to date even if they are purchasing a new motherboard to go along with their new chip. This is important. ASUS makes every effort to ensure that the most recent updates are implemented on its motherboards before they are shipped out of the factory. However, if users are building a new PC shortly after the launch of these new CPUs, there is a possibility that they will receive a motherboard from existing stock that does not have the necessary firmware. This is only the case if the motherboard was manufactured before the launch of these new CPUs. Users should consult the chart that may be found below in order to identify the most recent BIOS version that is compatible with their motherboard.