How to Turn On Apps from Unknown Sources on Firestick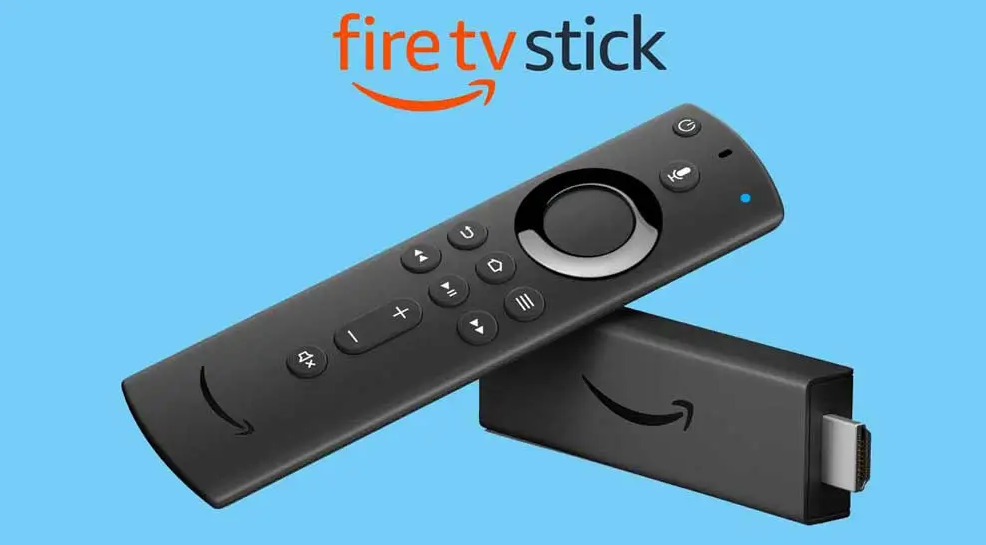 If you have an Amazon Fire TV, Firestick, Fire TV Cube, or Fire TV Smart TV, and if you have Apps from Unknown Sources turned on for your device, you will be able to sideload application package files (APKs) onto the device from within another application such as Downloader. Let's get started now that we understand why it's so important to make use of this option, as well as whether or not doing so presents any potential security risks. As a consequence of this, there is no question in my mind that the processes will pique your interest. This article will guide you through the process of enabling applications from unknown sources on your Amazon Fire TV Stick. So let's get started:
Read Also: How to Get Local Channels on FireStick
How to Turn On Apps from Unknown Sources on Firestick
Now that we've established that, let's get on with our step-by-step guide as quickly as possible. Be sure to read over the instructions twice to eliminate the possibility of making any mistakes.
1. First things first, make sure that you are on the Home Screen and that any apps that might be running in the background have been closed. Simply hover your cursor over the menu above the Home Screen, and then select Settings.
2. Once you have navigated to the Settings menu, simply move to the right side of the screen and then open My FireTV (or Devices if you are utilizing an older version of the software).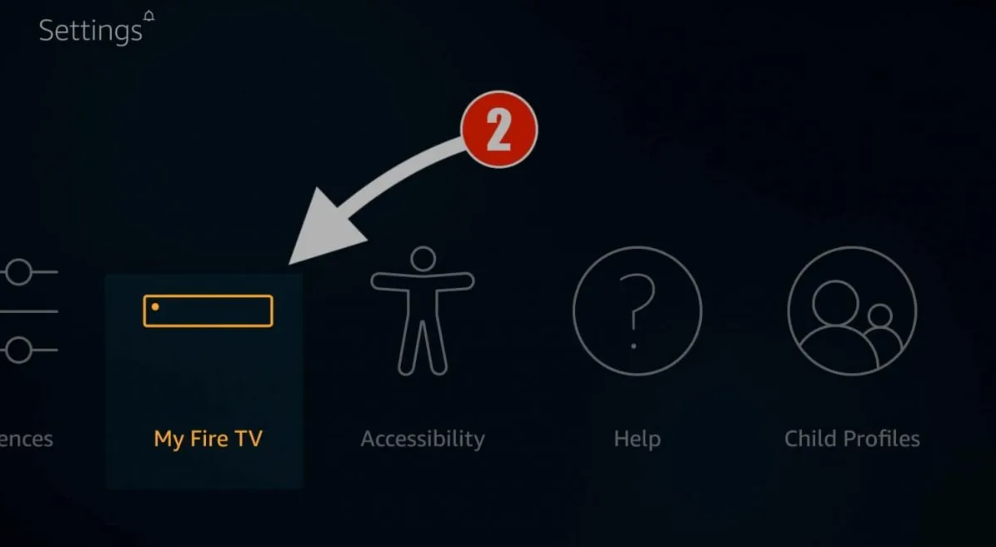 3. Simply scroll down for the time being, and after that, open the Developer Options.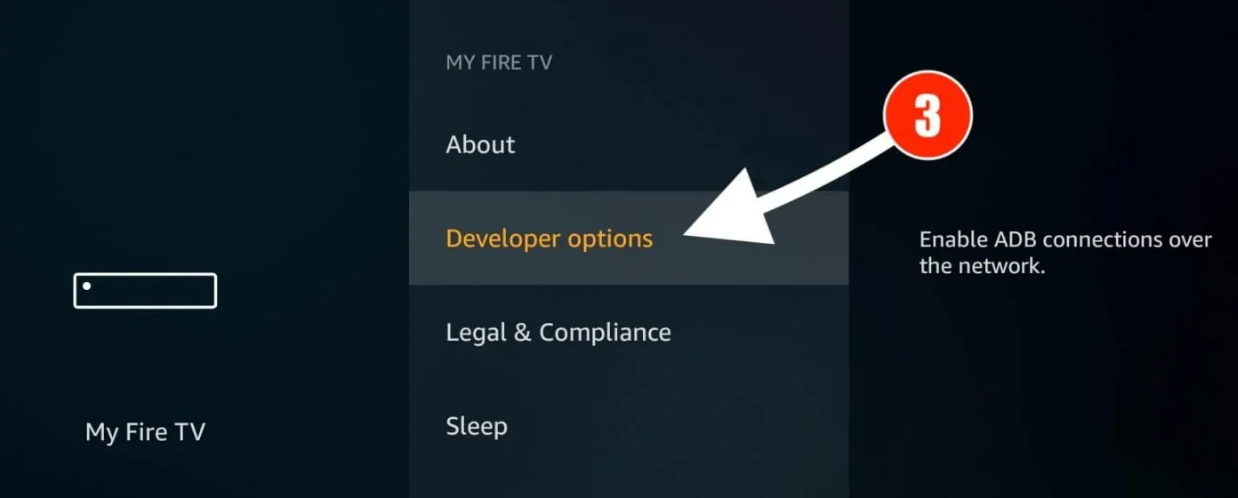 4. From this screen, you will need to scroll down once more and select Apps From Unknown Sources before pressing the button in the center of the remote control.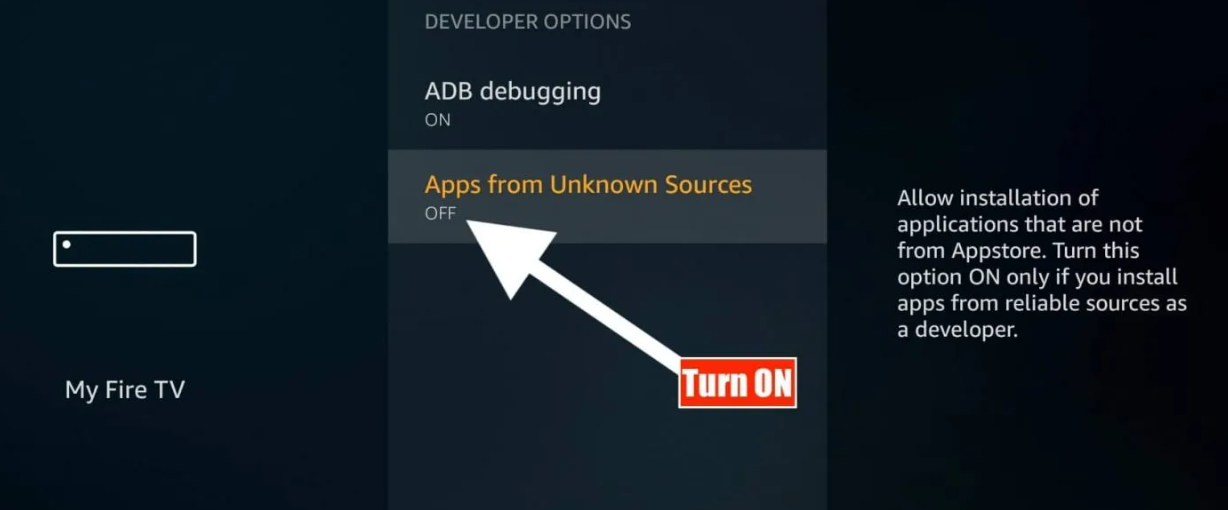 5. After this, a warning message will appear in a pop-up window; simply ignore it and click the Turn On button.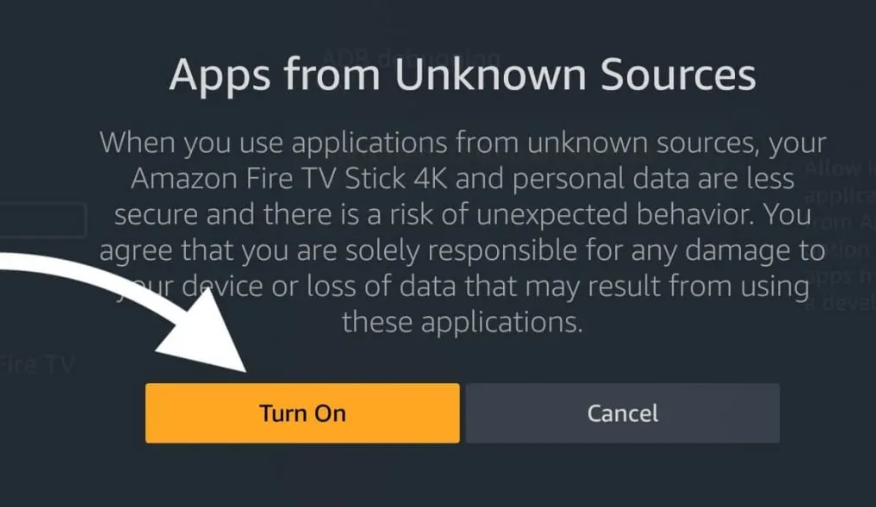 6. After that, we have successfully enabled the installation of software from unknown sources, and we are now able to easily install some well-known applications that will allow us to watch our preferred movies, television shows, and web series for free.
FAQs
Can we install APK on FireStick?
Install the SFTV app on the Android device you are using. Launch the SFTV app on both of your devices in order to grant the required permissions. Select "Send" from the menu on your mobile device, then choose the APK file you wish to sideload. It will be delivered to the Amazon Fire TV Stick you have in your possession.
Can I download any Android app on FireStick?
Make sure "Developer options" is selected.
Choose "Apps from Unknown Sources" from the drop-down menu, then choose "Downloader" and turn it on to give it permission to install third-party applications. You also have the option to grant permission to other apps, like a browser or an application similar to Aptoide.
Does FireStick have Google Play store?
The correct response is "Yes" On the other hand, I am going to talk about something that is far superior to Google Play on FireStick in the following paragraphs. In this tutorial, I will walk you through the process of installing Aptoide TV, a third-party app store that is touted as the best alternative to Google's Play Store and is designed specifically for use on Fire OS platforms. Users of the FireStick, Hear Me Out!
Does FireStick support all apps?
You are able to obtain streaming applications from either the Amazon Store or by sideloading third-party applications. You can subscribe to almost any streaming service, including Netflix, Hulu, and Amazon Prime. The FireStick also allows users to download and play games on their devices. However, in order to play certain games, the Amazon Fire TV Game Controller is necessary.
Is it easy to jailbreak a Firestick?
The process of jailbreaking a Firestick is much more streamlined and straightforward than it is for the vast majority of other devices, and it should only take a few minutes at most. If you jailbreak your Firestick, you will be able to install a wide variety of third-party applications, such as Kodi, as well as APKs from a library, such as Unlinked.