How to Turn On Ghost Trails on Snapchat Plus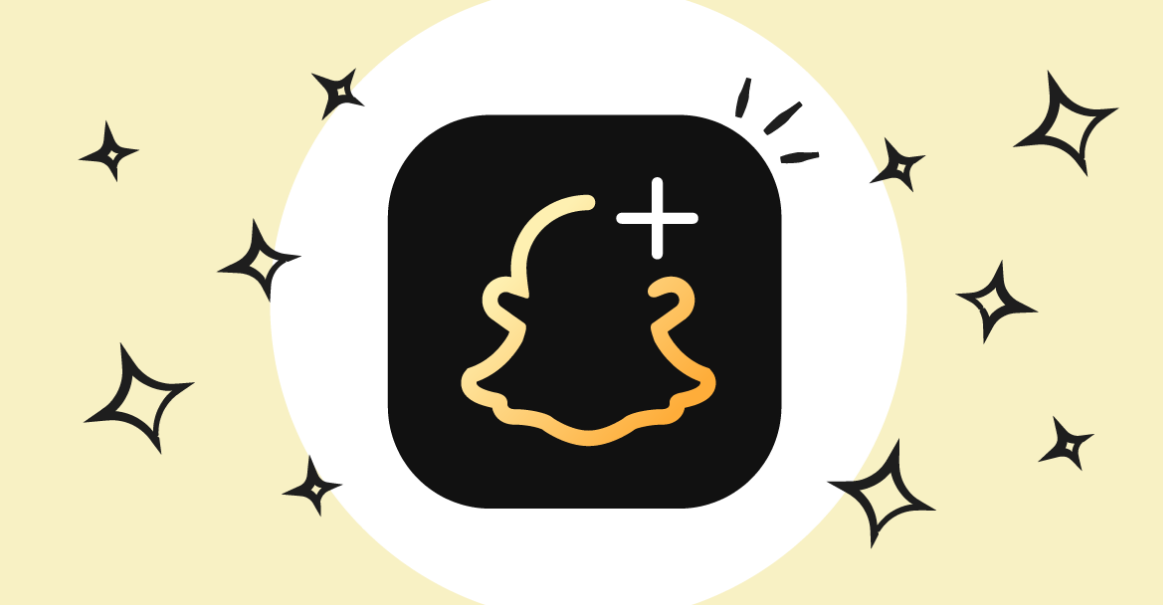 Ghost Trails is one of the new features that are available to customers who subscribe to the Snapchat+ service. This feature enables users to view the location history of their friends for the preceding twenty-four hours. Their Ghost Tracks are displayed on the Snap Map for you to view. But, they must be willing to share their location with you and have the most recent version of the programme installed on their device. In addition, they have to be located in a nation that has the Snapchat+ service available to use it. This post will walk you through the process of activating Ghost Trails on your Snapchat Plus account. So let's get started:
Read Also: How to Turn On Notifications on Snapchat App
How to Turn On Ghost Trails on Snapchat Plus
Follow these steps to activate Ghost Trails on your Snapchat Plus account:
1. Launch Snapchat and navigate to your profile from there.
2. Simply choose the "Snapchat+" membership card with your finger.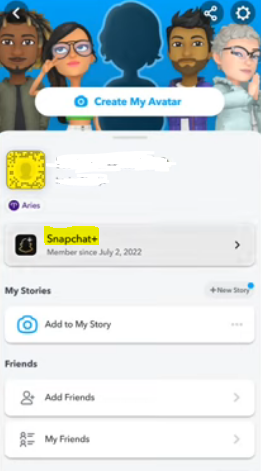 3. To activate it, you need to tap on the "Ghost Trails" button.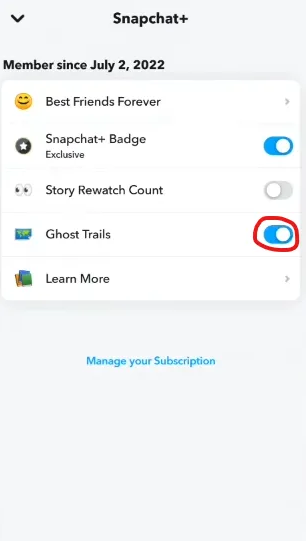 You can get rid of your own Ghost Trail by going into your Snap Map settings and switching the Ghost Mode switch on and off. The Ghost Trails mode will be active for a total of twenty-four hours before being reset.
FAQs
What are Ghost Trails on Snapchat Plus?
When you have Snapchat Plus, you can check out your friends' Ghost Tracks to see where they've been and how they've been moving around throughout the past day. The walking or driving route that your friend took is denoted by a yellow trail that has been highlighted for easy identification. On the Snap Map, you won't be able to see Ghost Tracks unless the player who created them has made their position accessible to you. Also, they need to be using the most recent version of the app, and Snapchat+ must be accessible in their country for them to be eligible. Take notice that all users have the option to turn on location sharing before using the Snap Map.
Does ghost mode work on Snapchat plus?
Although though the Ghost Trails feature is turned on for Snapchat+ subscribers by default, customers have the option to deactivate it at any time if they so choose. If a user subscribes to Snap Map and then turns off the Ghost Trails function, they will no longer be able to view the Ghost Trails that their friends have created on the app.
Why can't i see Ghost trails Snapchat?
Because we are now making live location sharing available to all Snapchat users, we have discontinued the Ghost Tracks feature. Even when you're not using Snapchat, you may now broadcast your current position to your friends.
Is Snap Plus worth it?
If you use the Snapchat app frequently but have a difficult time navigating through your list of pals, upgrading to Snapchat Plus, which costs $3.99 per month, may be handy. It is also a helpful tool for seeing where you stand in comparison to your friends that use the app.
Can you sneak peak on Snapchat?
You are able to receive a sneak peek at a Snapchat message without really opening it, which would typically send a read receipt and let the sender know that you've seen the message. This is made possible through a technique that is popularly referred to as a "half swipe," which was developed by Snapchat.
Can people see my Ghost Trail?
At begin, a user will only be able to see their friends' Ghost Tracks on the Snap Map if their friends have given them permission to access their location. Friends of yours who have not enabled location sharing will not have access to this service.