How to Turn On iCloud Photos on Your PC or Mac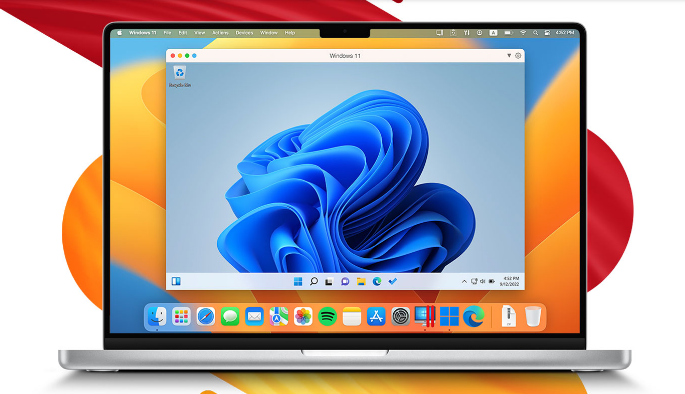 iCloud Photos is well-connected with the native Photos app, which is pre-installed on all Apple devices and is strongly integrated with Apple hardware. This means that users can access their photos from anywhere, including on other Apple devices. You have the option of arranging your devices to automatically upload a copy of all images captured to iCloud on a regular basis, and you also have the option of manually uploading photos from your Mac or Windows Computer to iCloud. Both of these options are available to you. This piece of writing will take you step-by-step through the process of activating iCloud Photos on both your personal computer and the laptop you use at work. So let's get started:
Read Also: How to Turn Off iCloud Photos on iPhone and iPad
How to Turn On iCloud Photos on Your PC or Mac
On a Mac:
1. Open the Photos app in your device's menu.
2. Go to the "Photos" area of the navigation bar that is situated in the upper-left hand corner of your screen. Choose "Preferences…" from that drop-down menu.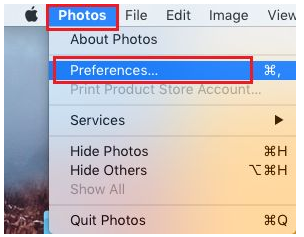 3. Verify that the "iCloud" tab at the top of the window is selected, and then turn on "iCloud Photos" by choosing the checkbox that is located next to it.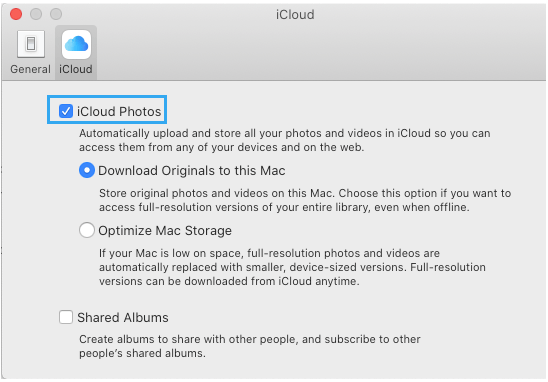 On a PC:
Using the iCloud desktop application, you will need to activate iCloud before you can use your Windows PC to upload photos to iCloud. iCloud must first be activated.
1. Download and install the iCloud client on your Windows 10 computer. Download the iCloud application from Apple's website if you are utilising an older version of Windows.
2. Restart your computer. It is possible that iCloud will start up automatically after the device has rebooted. In the event that it does not, select iCloud from the Start menu by clicking the Start button.
3. Enter your Apple ID and then sign in.
4. Choose the functions that you would like to have backed up and synchronised across all of your devices. Make sure that "Photos" is selected, and after that, click the "Apply" button.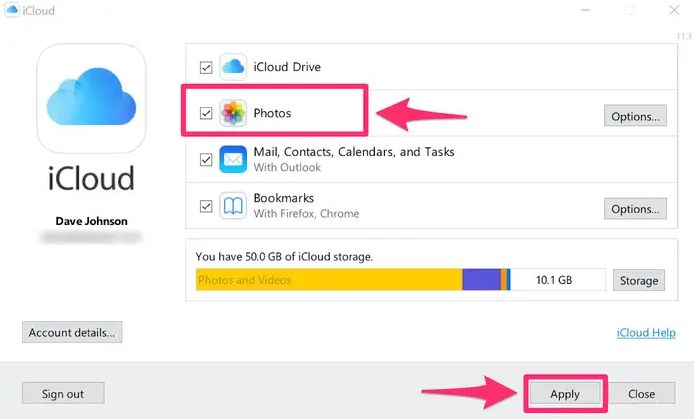 After the iCloud desktop software has been installed, you may use it to make selections regarding how your images are backed up and synchronized, whether or not you want to share your bookmarks from your desktop browser with Safari on your iOS device, and other options.
FAQs
Why can't I turn on iCloud photos on my iPhone?
Verify that you have sufficient space available in iCloud.
Turning on iCloud Pictures may be difficult if you have a large number of photos but a limited amount of storage space. You need to check that you have enough free space in iCloud to save all of the photographs that are currently stored on your device.
Why are my photos not in iCloud?
If you are having trouble uploading images to iCloud, check the charge of your battery, ensure that you are connected to the internet, and assess how much storage space you have available. Restarting the phone, as you probably already know, is a quick and easy way to fix any small software issues that may have arisen. If, despite those efforts, the issue still persists, the best course of action is to contact Apple Customer Support for assistance.
Will I lose my photos if I turn off iCloud?
After you switch off iCloud Photos, the pictures won't be deleted from your smartphone, nor will you lose access to images that you've taken using your device. Every image and screenshot that is captured on the device will have a local copy that will remain on the phone. On the other hand, you won't be able to access the photographs that were taken on your other devices.
What happens if I enable iCloud photos?
When you enable iCloud Photos, all of your images and videos will immediately begin uploading to the iCloud service. Because they won't be copied in your iCloud backup, you should be sure to retain at least one copy of your library off-site. Follow the instructions below to save copies of your images and movies to your computer, whether it's a Mac or a PC. You also have the option to import your library to either your Mac or your PC.
Do I need iCloud on my iPhone?
There is consensus among industry professionals that iCloud is an indispensable service for Apple customers. It is not only a practical and simple method of storing information, but it also protects your data from cybercriminals who may attempt to hack your iPhone or other devices.