How to Unlock Explicit Content in Apple Music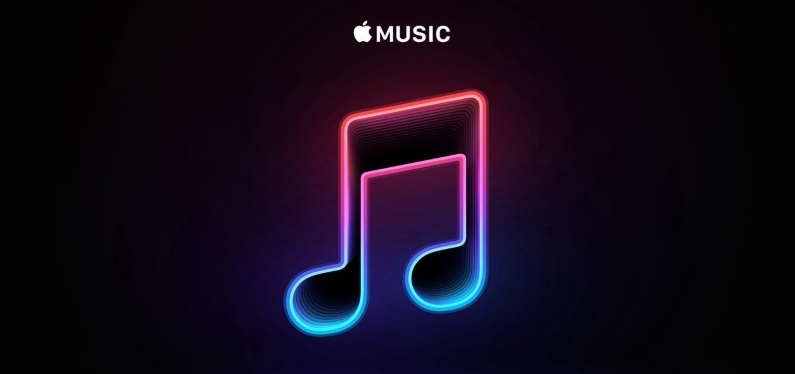 Apple Music currently has over 75 million songs available and continues to expand its library, making it one of the most comprehensive and extensive music libraries available. On Apple Music, you can find anything and anything, from popular songs that are currently trending to alternative music that is relatively unknown, which makes it a cool destination for everyone who enjoys listening to music. Apple has not provided a definitive explanation regarding the meaning of "explicit content" in Apple Music. However, based on our prior knowledge and observations, the explicit content tag is assigned to a song if it contains any kind of profanity, racial slur, or other language that is similar in nature. This post will walk you through the steps necessary to unlock mature content inside Apple Music. So let's get started:
Read Also: How to Reset your Apple Music Library on a Mac
How to Unlock Explicit Content in Apple Music
Are you sick of the songs that you can't play? Let's take a look at some of the ways you can unleash the full potential of Apple Music. To begin, open the Apple Music app on the Android smartphone you are using. If you haven't already done so, log in to the Apple account associated with your device. Now, regardless of which tab you are currently viewing, hit the button that looks like three vertical dots that are located in the top-right corner of your screen.

Next, select 'Settings' from the menu.

Keep scrolling down until you reach the option labeled "Content Restrictions."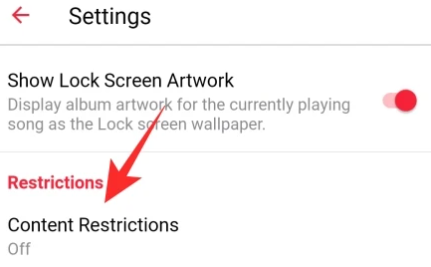 If you tap on it, Apple Music will prompt you to choose a four-digit PIN number to protect your account.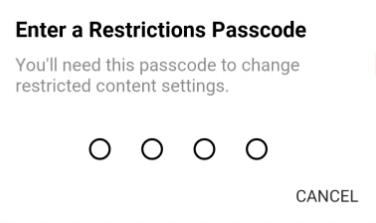 In order to access the 'Content Restrictions' section, you will need to re-enter the four-digit code.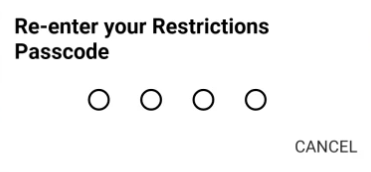 At this point, things start to become a little bit unclear. In order to deactivate all forms of content monitoring, you could think that disabling Content Restrictions is the best way to get rid of the problem once and for all. On the other hand, if you do that, you will discover that it also deactivates the toggle for the 'Allow Explicit Music' setting.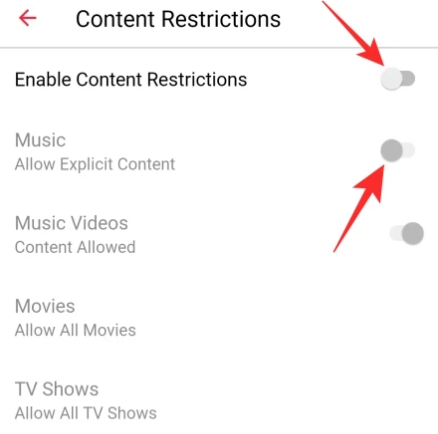 Therefore, in this section, we will need to turn on 'Content Restrictions' and then make the appropriate adjustments underneath.
After turning on 'Content Restrictions,' select 'Music (Allow Explicit Content),' and the Apple Music library will become accessible to you in its entirety.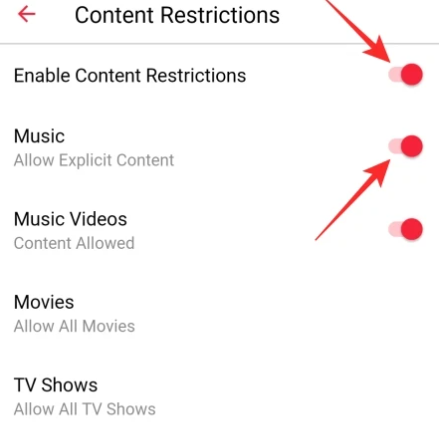 Additionally, you have the option to switch on or off music videos and profiles as you see fit.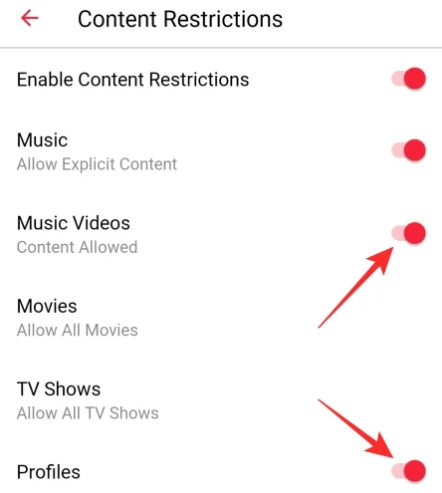 You'll discover different selections for movies and TV shows on Apple Music as well, given that the service provides both of these media types. Start by selecting the 'Movies' tab.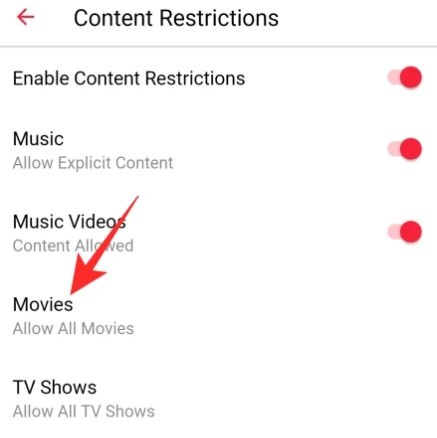 You will be presented with the following selections: 'Don't Allow Movies,' 'U,' 'PG,' '12,' '15,' 'Unrated,' and 'Allow All Movies.'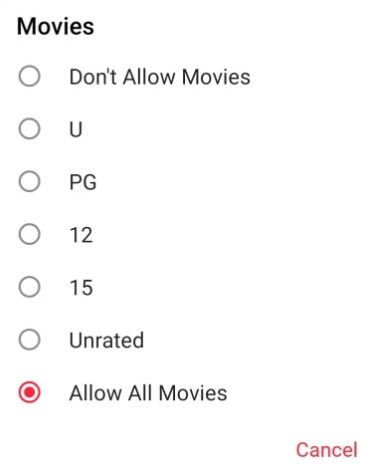 After that, select the 'TV Shows' option.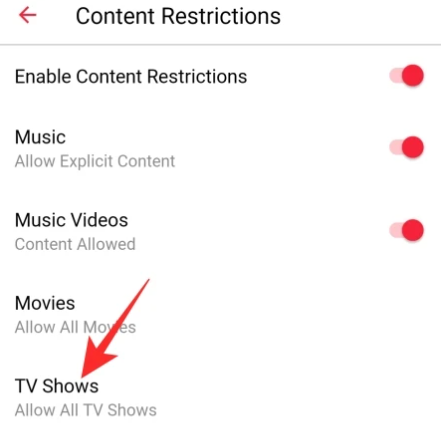 You would be presented with a menu that included the following choices: "Allow All TV Shows," "Don't Allow TV Shows," "Clean," and "Caution."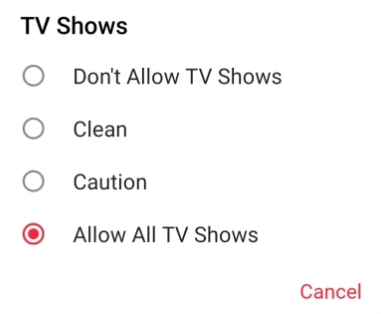 After you have made your choice, leave this area.
FAQs
Can you restrict Content on Apple Music?
You have the ability to set access controls for individual items in Apple Music. Screen Time and Family Sharing are two tools that can be used to implement these limitations. You can remotely manage and monitor a child's device from your own account on any Mac, iPhone, or iPad by using Screen Time and Family Sharing. These features are available on iOS devices.
How do I block inappropriate Content on Apple?
Navigate to the Settings menu and select Screen Time. Followed by entering your Screen Time passcode, tap the Content & Privacy Restrictions option. Select Web Content after selecting Content Restrictions from the drop-down menu. Choose whether you want to allow unrestricted access, limit access to adult websites, or allow access to all websites.
How do I block swear words on Apple Music?
Settings > Screentime > Content & Privacy Restrictions > Content Restrictions > Content Restrictions > Music, Podcasts, News, and Workouts > Clean.
What makes a song explicit?
A track is considered to be explicit if it contains swear words or language or art that is usually regarded as being sexual, violent, or offensive in its nature. If you indicate that a certain track on your album has explicit content, the entire album will be labeled with the same warning.
Why is Apple Music censored now?
Dolby Atmos is responsible for this effect. You may listen the explicit versions again by going into the settings for Apple Music and turning off that option. This was the solution that worked for me when I was having the same issue!