How to Unlock Loba in Apex Legends Mobile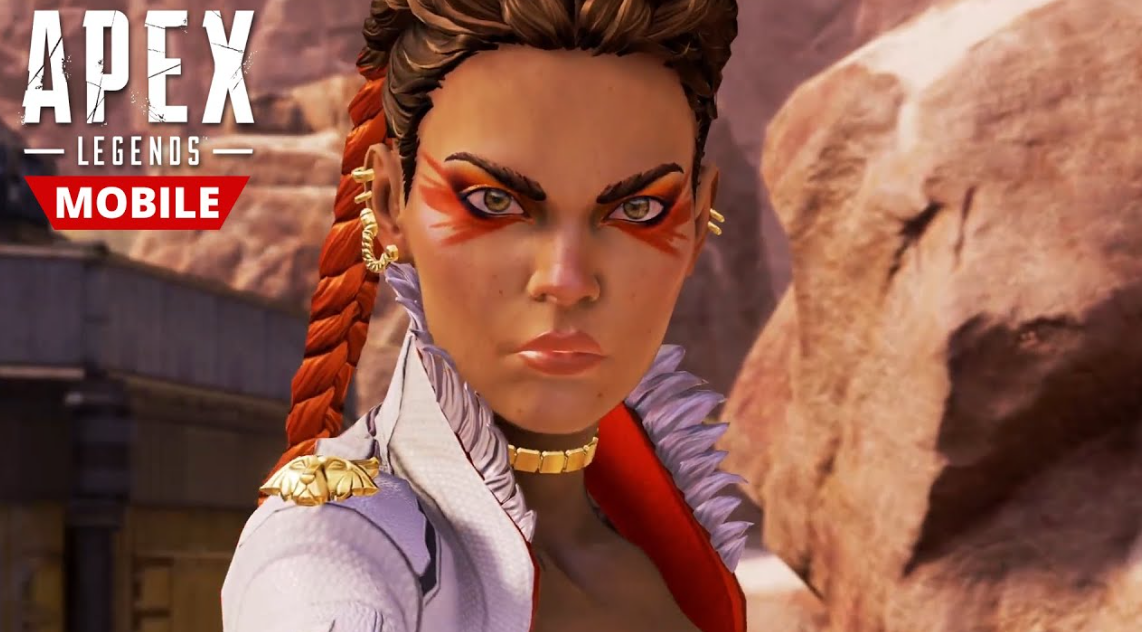 Apex Legends Mobile Season 2 now has an update available, which includes the addition of a new legend known as Loba, the Cold Snap battle pass, Town Takeover mode, and other improvements. The patch can be downloaded from the Google Play Store and the Apple App Store; however, before installing the most recent version, players should confirm that they have adequate storage space on their device(s). One of them is named Loba, a translocating thief who is 34 years old. Loba fills the function of support for the squad. The following guide will walk you through the steps necessary to unlock Loba in Apex Legends Mobile:
Read Also: How to Get Heirloom Shards in Apex Legends
How to Unlock Loba in Apex Legends Mobile
You will need to acquire BP and level up in Apex Legends Mobile Season 2 to unlock Loba as a playable character in Apex Legends Mobile. You can accomplish this by completing the many different Missions that have been given to you. Once you begin accomplishing these Missions, you will unlock Loba fragments on various tiers of the Battle Pass. You can unlock Loba without cost if you collect all of her fragments.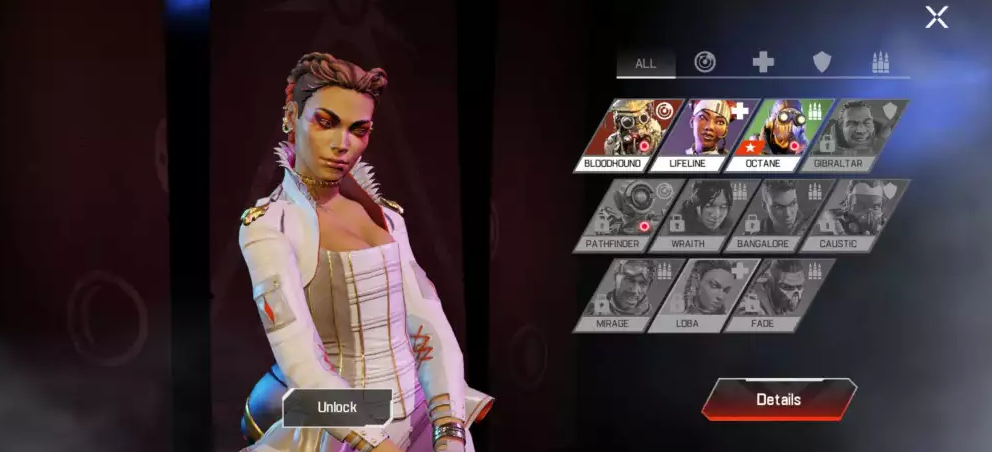 Loba Tips:
To begin, you can utilize the Black Market Boutique's ability to acquire loot for your fellow party members so that they won't have to leave the group to do so. This will reduce the likelihood that the antagonists will discover the other players. In addition, while using Eye for Quality, if you notice that loot is being removed from an area, this indicates that adversaries are present in that region.
You can rapidly eliminate your foes by teleporting behind them with Burglar's Best Friend so that you can attack them from behind. In addition to this, you can utilize this skill to sneak out of the building through any open windows or cracks that may be there.
Loba Abilities
The following table details Loba's passive, tactical, and ultimate skills, just like every other agent in Apex Legends Mobile.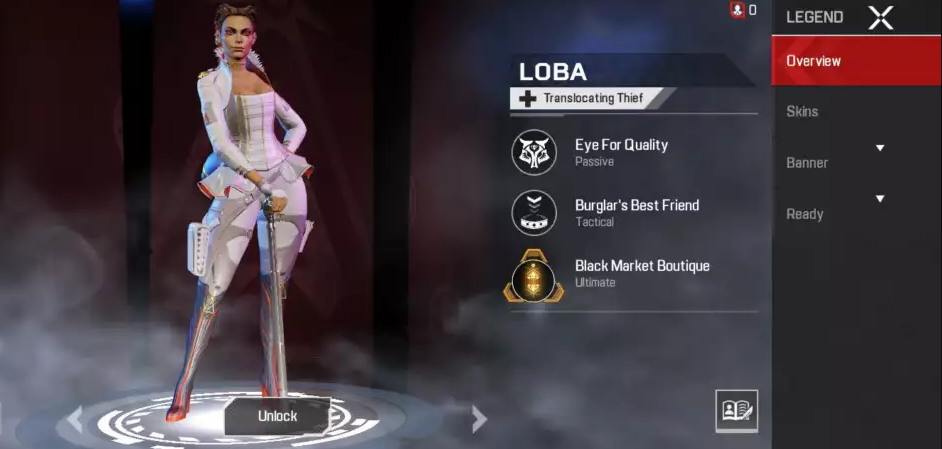 Eye For Quality (Passive): Epic and legendary loot in the immediate area can be viewed through walls. The selection is identical to that of Black Market Boutique. There is no rest period associated with this ability.
Burglar's Best Friend (Tactical): You can instantly teleport to locations that are difficult to access or get away from danger by throwing your jump-drive bracelet. The duration of the cooldown for this ability is thirty seconds.
Black Market Boutique (Ultimate): Put down a transportable device to teleport loot from the area into your inventory. Whether friendly or hostile, Legends can carry up to two things each. This ability has a cooldown timer lasting one minute and ten seconds.
FAQs
What level do you have to be to get Loba?
At levels 1, 9, 13, 17, and 25, each player will unlock a pair of Loba Fragments. To get through the battle pass in a reasonable period of time, players will need to complete a number of specialized objectives. This may not appear like a particularly difficult task at first glance.
Who is Loba crush?
Loba and Valkyrie have continued to be together throughout the seasons that followed, flirting back and forth in their in-game interactions as Loba progressively tries to move on from Bangalore. Despite the fact that their relationship began as a rebound, they have remained together throughout these seasons.
How old is Loba apex?
In the game, Loba can teleport. She was just nine years old when her family was murdered, and she vowed to find the person responsible by joining Apex Games.
Who is the youngest apex?
Only 19 years old, Xiomara "Mara" Contreras, commonly known as Vantage, is the youngest Legend currently playing Apex Legends. She is the current leader of the Vantage squad. Her Echo Relocation can be an awesome means of evading intense gunfights and escaping to a significantly safer location.
Who is the smallest Apex legend?
When playing in a competitive setting, it is essential to pay close attention to the differences in size between the characters, as these differences directly impact the size of the hitbox. Lifeline, Wraith, and Wattson are the three Apex legends who currently have the smallest hitboxes among all of the game's characters.