How to Unpair Apple Watch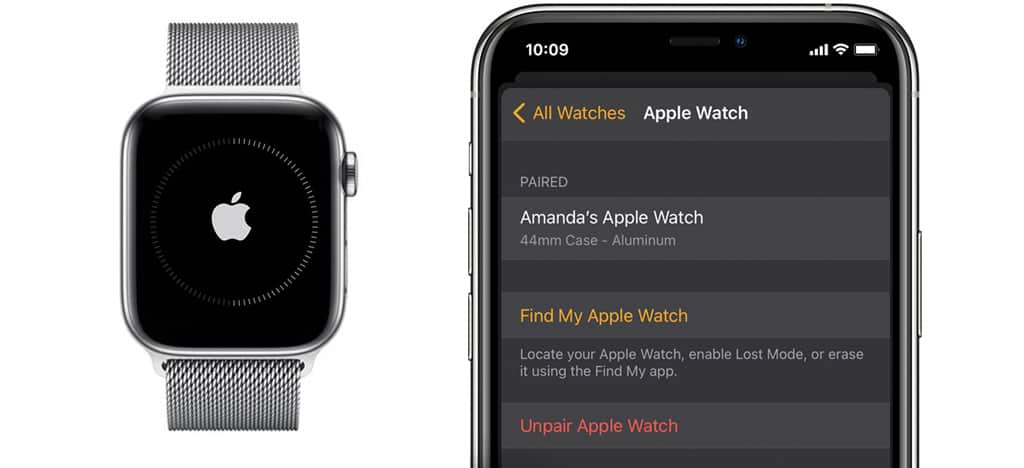 Even though the Apple Watch is a fantastic piece of technology, even amazing pieces of technology require a thorough restoration from time to time. Whether you want to pair your Apple Watch with a new phone or you want to upgrade to the best Apple Watch, you'll need to unpair your Apple Watch from your existing iPhone, back up its data, and off Activation Lock in order for it to be able to be configured again. The following steps will show you how to unpair an Apple Watch and restore it as required.
Read Also: How to Connect Your Apple Watch to the Peloton
How to Unpair Apple Watch and iPhone on the Phone
If you want to sell or give away your Apple Watch, or if you intend to replace it with a newer model, you may wish to unpair it from your iPhone first before proceeding. This article will show you how to unpair your Apple Watch from your iPhone.
1.On the iPhone, open the Apple Watch application.
2.At the top of the screen, select All Watches (or My Watch) from the drop-down menu.
3.To get more information about your watch, tap the Info I icon next to it.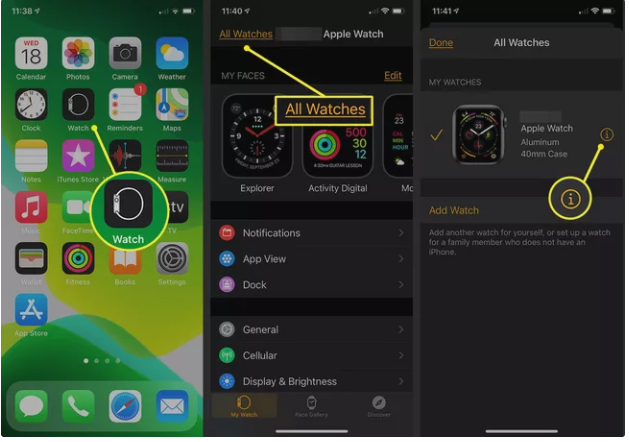 4.Unpair your Apple Watch by selecting it from the list.
5.It is necessary to specify what you want to do with your monthly cellular plan if you have an Apple Watch that has cellular data capabilities. If you want to link this Apple Watch and iPhone with another device in the future, choose Keep Plan. If you're intending to use a different Apple Watch and iPhone combo in the future, choose Remove Plan from the list. To confirm, press the confirm button.
6.When asked, enter the password associated with your Apple ID. In order to disable features such as Activation Lock and Find My Watch, you must first do this operation.
7.Tap Unpair Apple Watch > Unpair [Name] Apple Watch.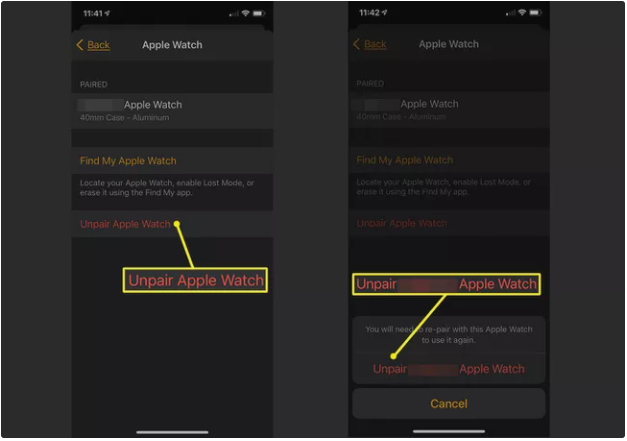 Because the data on the watch is saved up to your iPhone, the unpairing procedure takes a few minutes. When your Apple Watch restarts and displays the language selection screen, you have successfully unpaired it from your iPhone.
Apple Watches may also be unpaired with the help of the watch itself. While doing so restores the watch to its original settings, it does not remove the Activation Lock feature from it. In order to accomplish this, you must first unpair the watch from the iPhone, as mentioned above.
In order to unpair the two devices on the watch without disabling Activation Lock, follow these steps:
8.To access the applications screen, press and hold the Apple Watch crown.
9.Select the Settings option from the drop-down menu.
10.Select General from the drop-down menu.
11.Scroll down and press the "Tap" button. Reset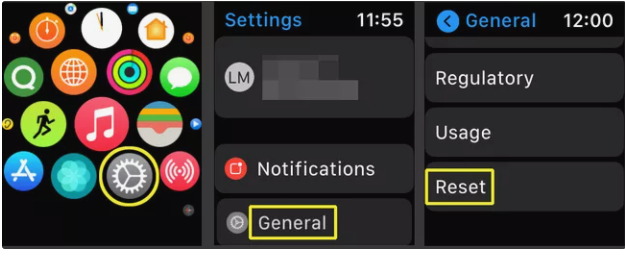 12.Select Erase All Content and Settings from the drop-down menu.
13.Please type in your password. If you have a cellular watch, you may select whether to maintain or delete your cellular plan from the watch.
14.Select Erase everything from the drop-down menu. When you perform this operation, your Apple Watch will be reset to its factory settings.

Video
FAQS
Why can't I unpair my Apple Watch?
If you are unable to unpair the Apple Watch because you do not possess the iPhone with which it is now linked, you can delete the watch. Open the Settings app on your watch and select General > Reset from the drop-down menu. Select Erase All Content and Settings from the drop-down menu, then press it again to confirm. Wait for the watch to complete its unpairing cycle.
Why is there no i icon on my Apple Watch?
The following instructions are applicable to all models of Apple Watch hardware and watchOS software. Apple Computer, Inc. Apple Watch is not the only device that uses a lowercase I enclosed in a circle. It's a universal symbol that indicates a location where you may acquire more information across a wide range of software applications.