How to Update 'Among Us' on Your PC, Smartphone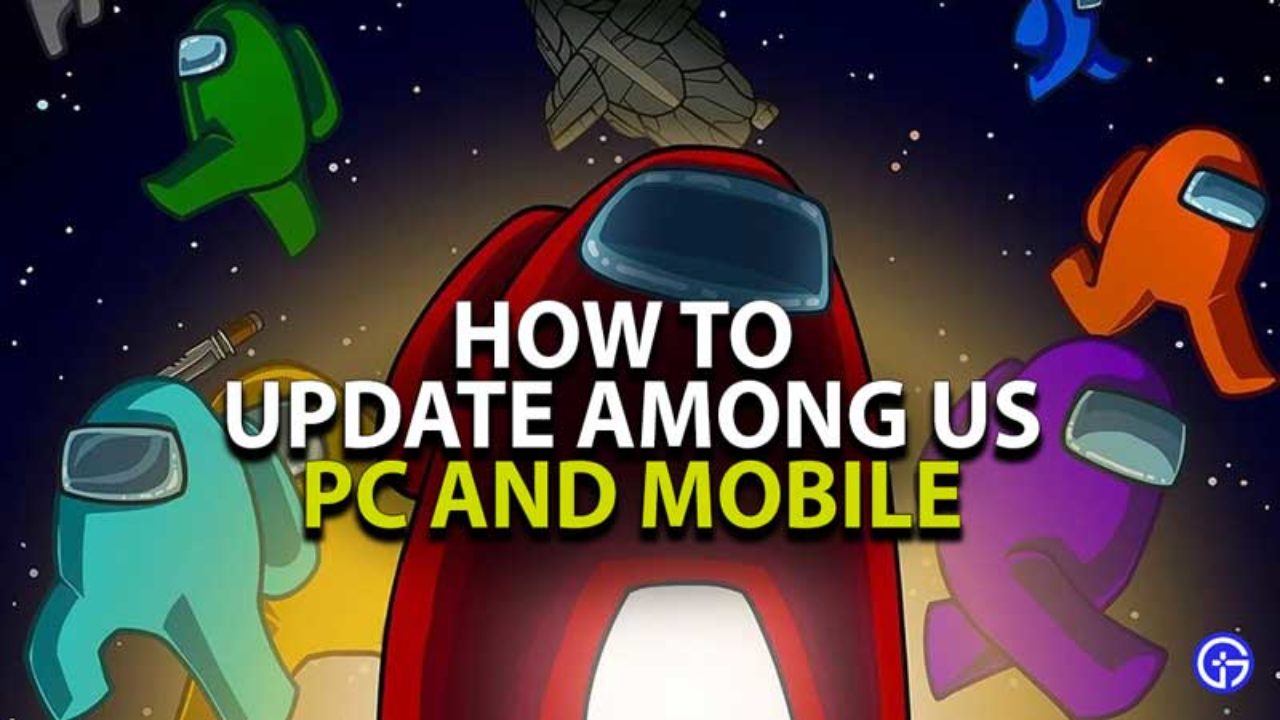 If you're playing a cross-platform game like "Among Us," nothing may slow down your gaming experience more than needing to install an update. This is especially true if you don't want to leave your pals waiting while you're playing.
This isn't a problem for some people because automatic updates are frequently the default setting. However, if those options are disabled, you'll have to manually download the update.
Learn how to update "Among Us" on your computer, mobile device, or gaming console by following the steps below.
Read Also: How To Type In Among Us
How to Update 'Among Us'
On a PC via Steam
The Steam client is most likely what you'll be using if you're playing on PC. Here's how to manually check for updates on your computer.
1. Launch Steam and select "Library" from the drop-down menu in the upper-left corner of the window.
2. Locate the game "Among Us" in your list of games and right-click it, then choose "Properties." If there is already an update waiting for you, you may just hit the large "Update" button.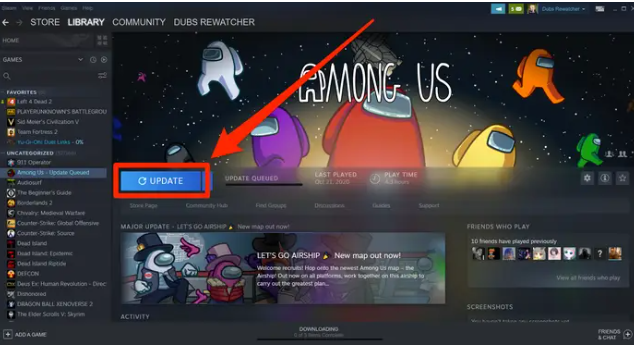 3. Select either "Always keep this game updated" or "High Priority – Always auto-update this game before others" under the "Updates" tab to switch on auto-updates once more.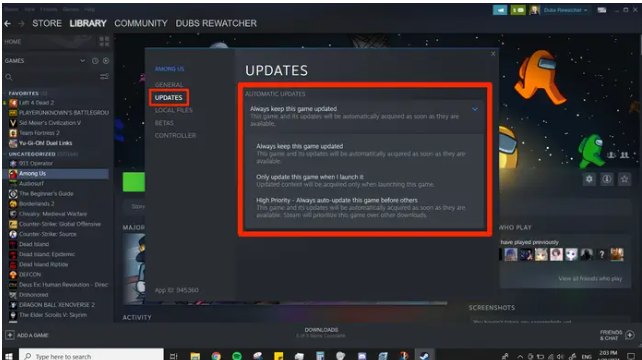 On iPhone or Android
If you have turned off automatic updates, you may manually update your app through the App Store or Google Play Store.
On an iPhone, you may do the following:
1. Go to the App Store and search for "Among Us," then choose the game icon from the search results.
2. If an update is available, you will be given the choice to download and install it.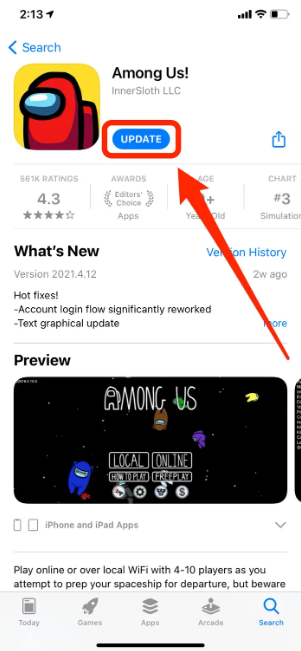 On an Android device:
1. Start by going to the Google Play Store and selecting "My apps & games" from the three horizontal lines in the top-left corner of the screen.
2. You'll be presented with a list of all of the apps that may be updated. Alternatively, you may press "Update all" to update the whole list, or you can hit "Update" next to the exact app you wish to update. For example, if the word "Among Us" appears in the list, choose it by tapping the button next to it.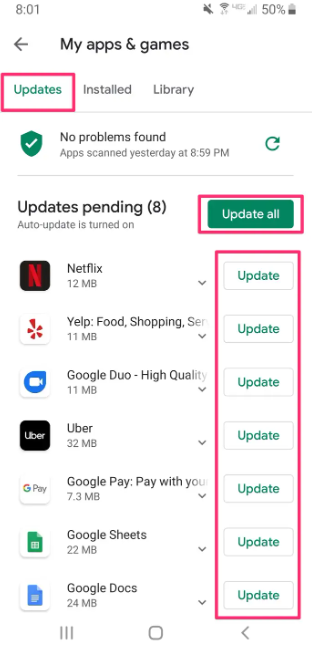 Video
FAQs
Why is Among Us not working?
To access the applications settings, click and hold the icon. To access the among us game options, go to the app settings menu and select Manage App Settings. We will click on the clean data setting of the game as well as the clear cache button.
Why can I not update Among Us?
It appears that you are running an out-of-date version of the game, and their servers no longer support it, according to the error notice. To resolve this, simply upgrade your game to the most recent version and you will be back in business. Among Us may be updated via your PC by doing the following steps: First and foremost, launch Steam on your PC.
Why is my Among Us game black?
In particular, the black screen issue might be caused by a problem with the resolution. As a result, you must enter Windowed Mode by typing Alt + Enter on your keyboard. Alternatively, if the game begins to function properly, press the same keys again to return to Fullscreen Mode. If nothing of these options work, the only option left is to restart the game and hope for the best outcome.