How to Update Cinema HD on FireStick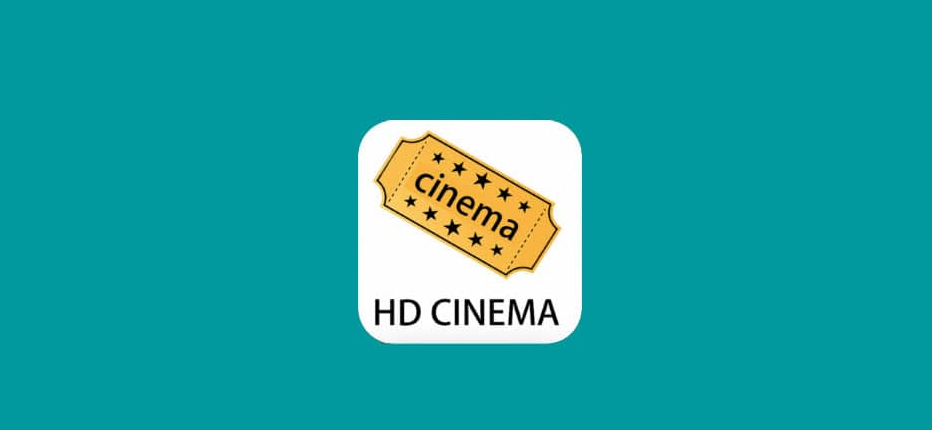 You can download apps from third-party developers and use them on FireStick to access various streaming services. One example of this is the Cinema HD format. You can access a wide variety of shows, movies, and other media using this app, all of which you may select and watch. However, because this app's download and installation method is rather specific, you won't be able to locate it in standard app stores. You will learn how to upgrade cinema HD on FireStick by reading the following article:
Read Also: How to Stream MTV on Firestick
How to Update Cinema HD on FireStick
If you don't update the program regularly, you can encounter problems, although Cinema HD should work very smoothly. You will be relieved to know that the intuitive user interface makes it simple for you to make updates:
1. Launch the app for Cinema HD.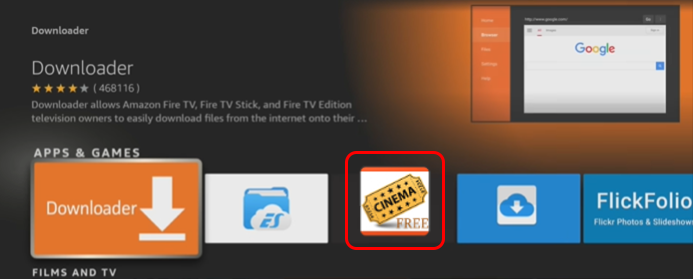 2. Proceed to the hamburger menu, which has three lines on the left side of the screen.

3. Choose the option that says "Check for Updates" from the list of tabs that is displayed.
4. If your application is not current, you will be sent to the Cinema HD website. You can then check for updated versions and install any necessary patches from that location.

5. By updating the app, you will ensure that you have access to the most recent streaming options and views optimized for streaming.
Troubleshooting Your Cinema HD App on FireStick
Even if updating the Cinema HD app is very necessary, alternative troubleshooting methods are still available in case you run into any issues. The newly released software still contains a small number of flaws, and users may experience audio and stream problems.
You will need to begin by eliminating the possibility of any hardware-related issues. The following are some approaches that can be used to check:
You should consider changing your HDMI cable or at least checking to ensure it is attached securely. Essential functions, like audio, can be jeopardized by a broken HDMI cable.
Check to see that your receiver's power is turned on. Also, just in case, you might want to try restarting it.
If you have already ruled out any potential hardware issues, you can try adjusting the pre-installed settings on your Fire TV. To accomplish this:
On the home screen of your Fire TV, navigate to the "Settings" menu and then choose the "Applications" option.
Go to "Manage Installed Applications" and click on it when you get there.
Select the Cinema HD app from the list of available options.
You will then be brought to a page that contains several alternatives, any one of which may fix any problems you are having with the program. The following are some of these available choices:
Stopping the app with the "force stop" button is useful if it has become unresponsive or if it is having problems streaming media. This could be a really straightforward solution. When it's essential, enter the app once more.
The smooth operation of your FireStick and its apps will be improved if you clear the cache and data from the device.
Configuration of the app Some apps, such as Cinema HD, have specific rights that must be granted before they can perform certain duties. It's possible that declining these permission requests will disrupt the streaming. In this section, you will be able to grant any permissions that are required.
Uninstall is an option that you should only use as a last resort. If nothing else works, try removing the app from your device and then reinstalling it.
Users may need to try out various approaches and configurations before solving because, in most instances, it might be challenging to pinpoint the specific nature of the problem.
FAQs
Why does Cinema HD keep crashing?
There are a number different causes that can lead to programs crashing. Corruption, poorly written code, or a protection or security feature implemented into your phone's operating system. Assuming you have a strong wireless connection, Cinema HD ought to function without any issues for the most part.
Did FireStick remove developer options?
After the 7.2.8.5 upgrade of the Fire TV operating system, some devices' Developer Options menu disappeared. However, you can quickly get it back by following the procedures provided for you above and continuing to install your preferred streaming applications.
Does Cinema HD still work on Firestick?
On FireStick and other Android devices, the Cinema HD APK app is an excellent choice for watching content that is available on demand. It is widely considered to be one of the best third-party apps for FireStick. The app contains a vast collection of movies and television shows. Because of this, Cinema HD will ensure you never exhaust all your streaming possibilities.
Why won't my FireStick update?
You may be unable to update your Fire TV Stick if your Internet connection is unstable. As a result, we strongly suggest that you check both your computer and your Internet connection. You might try restarting your router and modem to ensure you have a stable connection to the Internet.