How to Update Your PS4 Console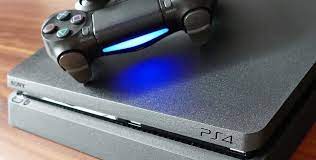 Updating your PlayStation 4 with the latest Sony software is a smart idea if you want to make the most of your gaming experience. Bug fixes, security upgrades, and, on occasion, the provision of new functionality are all included in these maintenance releases.
In order for your PlayStation 4 to function properly, automatic downloads must be activated by default. This means that your system will download updates even while you are not actively playing. You may, however, perform a manual upgrade on your PS4 if you so choose.
Learn how to achieve both goals at the same time.
Read Also: How To Change Your Age On PS4
How to Update your PS4 Automatically
Sony continues to issue software updates for the PlayStation 4, despite the fact that the company's current focus is on the PlayStation 5. It's a good idea to keep your PS4's firmware up to date so that you can take advantage of new features, bug fixes, and security upgrades as they become available.
There are a couple different methods for updating your PlayStation 4. The numerous strategies you may employ to guarantee that your PlayStation 4 is constantly running the most recent software are detailed in this article.
In the event that you leave automatic downloads enabled, software updates will be downloaded and installed even if you are not actively using the console. It is the most effective and easy method of ensuring that you are always up to date.
Here's how to set up automatic updates on your computer.
1. Press the "Settings" button on the PlayStation 4 controller.
2. Select "Power Save Settings" from the drop-down menu.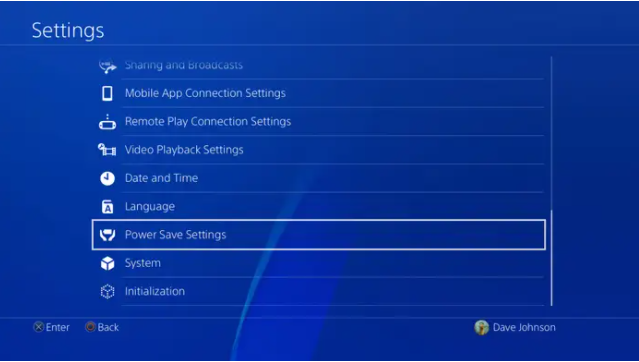 3. Select "Make Rest Mode Features Available" from the drop-down menu.
4. Double-check that both of the following choices are selected:
Maintain your connection to the Internet.
Enable the ability to turn on the PS4 from the network.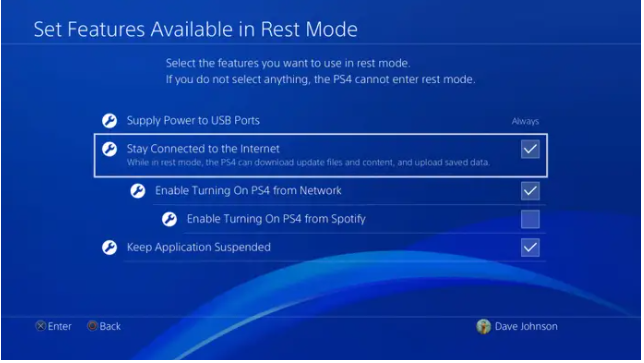 How to Update System Software on PS4 Manually
If an update does not install successfully, or if you prefer not to have automatic downloads enabled, you may manually update your PS4 instead of using the system update feature.
Here's how you go about it.
1. On the PS4 dashboard, choose the Settings option.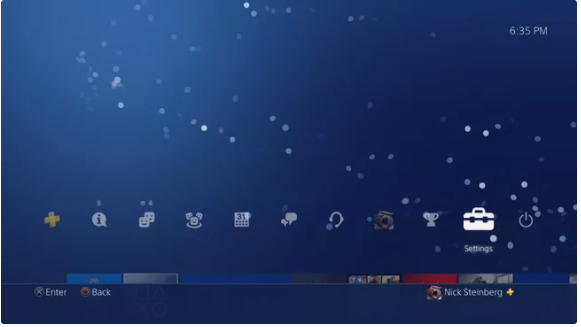 2. Select System Software Update from the drop-down menu.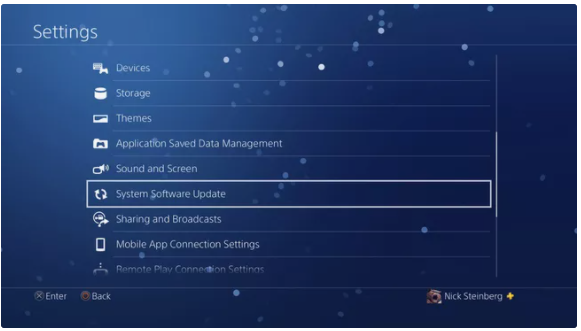 3. Update Now should be selected.
4. If you already have the most recent system software installed, you'll see the screen shown below.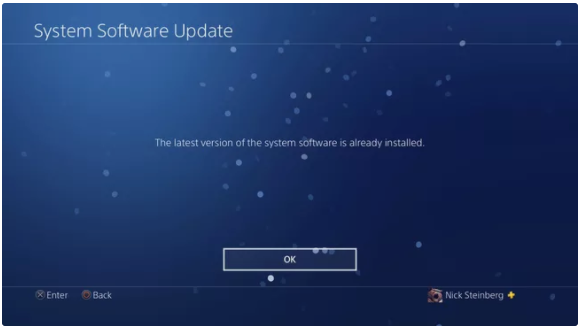 5. If there are any new updates available, click on the Next button. This will initiate the download process.
6. Following the completion of the download, you will be provided with a licensing agreement. Accept is the option  to choose.
7. The update will now be downloaded and installed (your PS4 may need to restart to complete the process).
Video
FAQs
Does updating your PS4 delete everything?
"Reinstall System Software" on the PS4 functions in the same way as "Initialize PS4" in that it permanently deletes all user data when the reinstallation of PS4 system software is done.
What happens if you don't update your PS4?
Because the most current necessary update is not installed on your console, you will be banned off the network until the console is updated. A PS4 becomes a paperweight in today's digital age if you are thrown from the network, since you will lose access to all digital material, patches, and online play if you do not reconnect immediately.