How to Use a Keyboard and Mouse With a PS5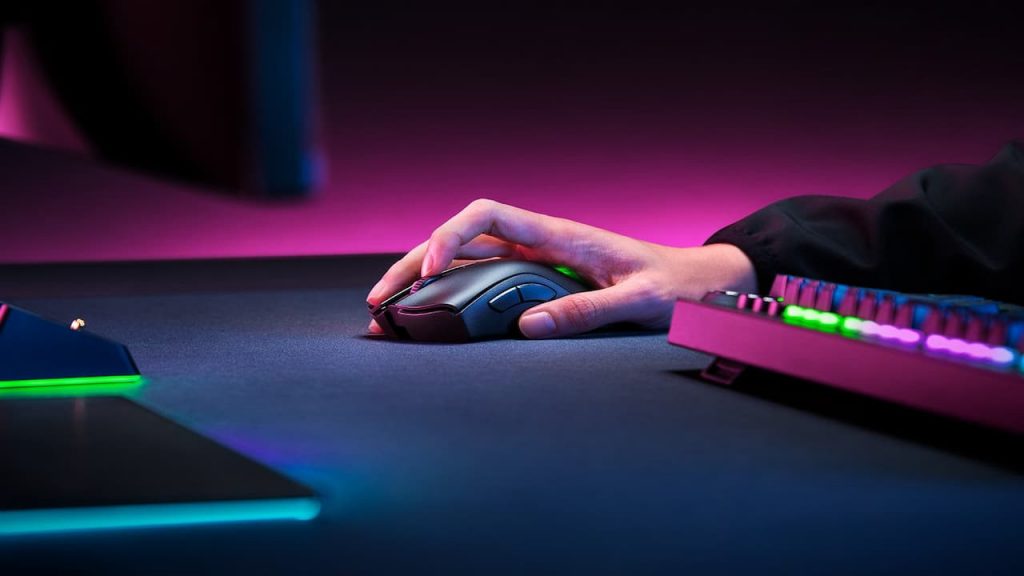 It is a chore to enter in passwords and search for information within apps while using the DualSense controller for the PlayStation 5. However, you may play some games and make things easier for yourself by hooking up a keyboard and mouse to the system. This is how you should go about it. The PlayStation 5 (PS5) allows you to connect a keyboard and mouse in the same way that the PlayStation 4 (PS4) does.
Read Also: How to Turn Off Voice on PS5
How to Connect a Keyboard and Mouse With a PS5
The PlayStation 5 is compatible with a broad variety of wired, wireless, and Bluetooth mice and keyboards. Connecting a keyboard and mouse to your PlayStation 5 (PS5) via USB is the quickest and easiest method to get started with it. You can utilize the USB ports located at the back of the console to connect a wired keyboard and mouse to the device. You can also connect your keyboard and mouse to a USB hub if you don't have enough ports on your computer to plug in individual devices.
You may give your workspace a more organized appearance by connecting the PlayStation 5 to a Bluetooth wireless keyboard or mouse. Following these steps will allow you to connect your Bluetooth keyboard or mouse to your PS5 system.
To access the Settings menu on your PS5, navigate to the top-left corner of the system and pick the gear-shaped icon labelled "Settings."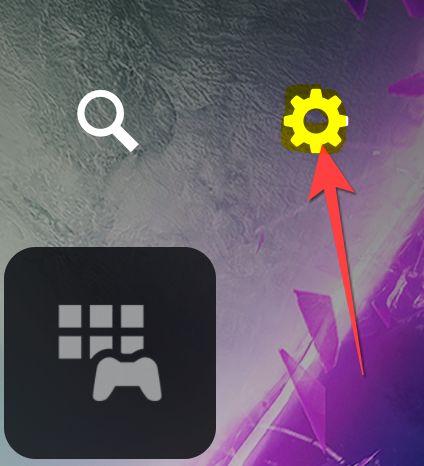 To access it, scroll down and click the "Accessories" option.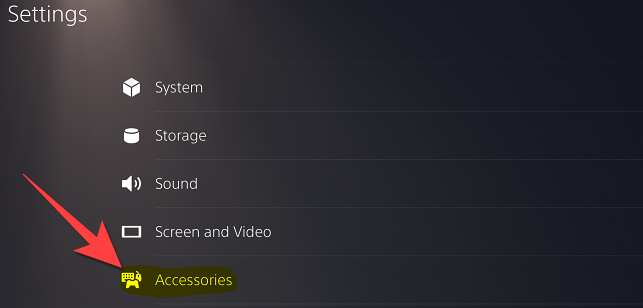 Choose "Bluetooth Accessories" from the drop-down menu located in the "General" section.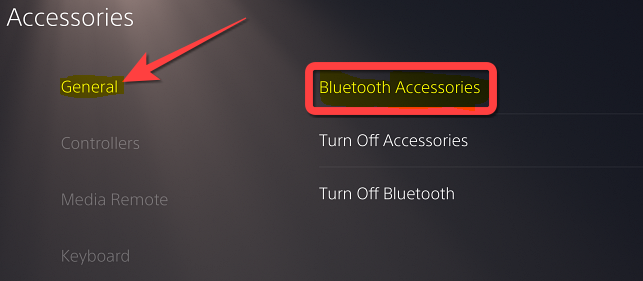 Now, in order to connect your Bluetooth keyboard or mouse to the console, you will need to set it in the pairing mode.
After you have connected either of them, you can make more adjustments to them by navigating to the "Accessories" menu and selecting either the "Keyboard" or "Mouse" option. You have the ability to select the key repeat and delay rates with the keyboard option. In addition to determining the speed of the pointer, you may choose whether the mouse should be used with your left or right hand.
There is a possibility that the connectivity of a Bluetooth mouse or keyboard would fall short of expectations at times. You are able to use a wireless keyboard or mouse if it comes with a wireless USB dongle that operates at 2.4 GHz. For example, the Logitech USB Unifying Receiver can come in helpful when it comes to easily connecting a compatible Unifying mouse or keyboard. You may also save yourself some time and effort by consulting the Reddit community's compiled list of wireless keyboards and mouse that are compatible with the PS5.
How to Use a Keyboard and Mouse With a PS5
Only the arrow keys are available for rapid access to the PS5's menus and settings. Passwords, communicating with pals, and searching for material on Netflix, YouTube, Spotify, and other services are all made easier with the additional keys on the keyboard. Because the PS5 lacks a native browser, you'll have to use the keyboard to navigate the web.
Only a small number of titles, such as Call of Duty: Cold War, Call of Duty: Warzone, Final Fantasy XIV, Overwatch, and The Elder Scrolls Online, offer keyboard and mouse compatibility for gameplay. At the very least, you can use your keyboard and mouse to precisely aim and manoeuvre in those games. PlayStation 5 titles will have keyboard and mouse functionality at the developer's discretion. While you wait for that to happen, you may still play games on the console with a keyboard and mouse.
FAQs
Can I connect a mouse and keyboard to my PS5?
A total of four USB ports are available on the PS5, two of which are on the front (one each for USB-C and USB-A) and two on the back (USB-A Superspeed). You can also use a number of wired, wireless, or Bluetooth keyboards and mice with your PS5 console, thanks to the inclusion of Bluetooth on the console.
How do you type on a PS5 controller?
Touchpad and motion typing can both be enabled by selecting this symbol. The L3 and R3 buttons can also be used to activate this feature by pressing them at once. In case you're unaware, the L3 and R3 controller buttons may be activated by pressing down on the analogue sticks until you hear a click.
Does PS5 have Bluetooth?
It is interesting to note that the PlayStation 5 does, in fact, come equipped with Bluetooth 5.1 technology; however, this is only employed for the purpose of establishing a connection between the console and the controllers.
Is there a PS5 keyboard?
Keyboard for the Donop Wireless PlayStation 5 Controller. The white plastic used in the construction of the Donop Wireless PS5 Controller Keyboard is an exact match for the colour of the DualSense controller enclosure. It has a sleek appearance, and all you need to do to maintain it clean is wipe it down with a moist cloth occasionally.
What is the small port on the PS5 for?
This PlayStation 5 USB port, which can be found on the front of the console, enables you to connect, pair, and charge your DualSense controller. Additionally, it can be used to charge other wireless devices, such as headsets and other wireless accessories. Accessories for the PlayStation 4 (PS4), such the DualShock 4 controller, can also be connected using this port.