How to View Song Lyrics in Spotify on Mobile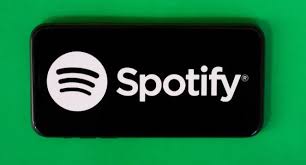 By presenting the song lyrics within the application, Spotify makes it simple for users to sing along with their favourite songs. We'll walk you through the process of uncovering these lyrics on Spotify on the web, on your desktop computer, and on your mobile device. This streaming service offers song lyrics in a variety of languages for its users to choose from. On the other hand, the words to not every song can be found everywhere. So without further ado, here is how to view song lyrics on mobile in Spotify:
Read Also: How To Upload Songs To Spotify
How to View Song Lyrics in Spotify on Mobile
Use the official Spotify app on your iPhone, iPad, or Android phone in order to see the lyrics to any song you're listening to. To get started, open up the Spotify app on your mobile device. After that, locate the music you want to play and start it.
Tap the bar that displays the title of the music that is presently playing at the very bottom of the Spotify app.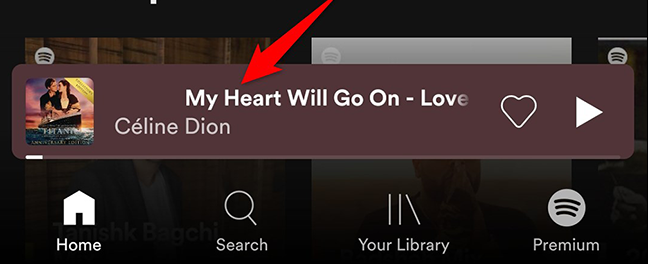 Tap "Lyrics" at the bottom of the song page that opens after it has been opened.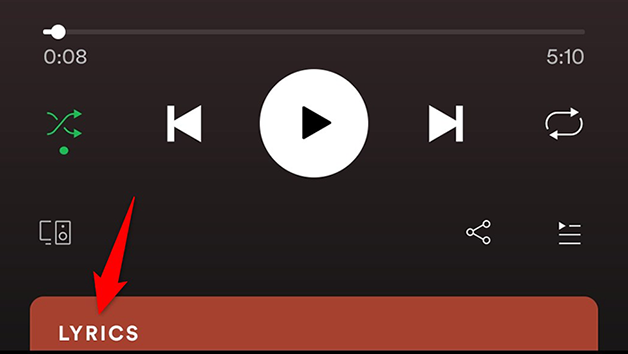 Additionally, Spotify will provide the lyrics to your music as it plays.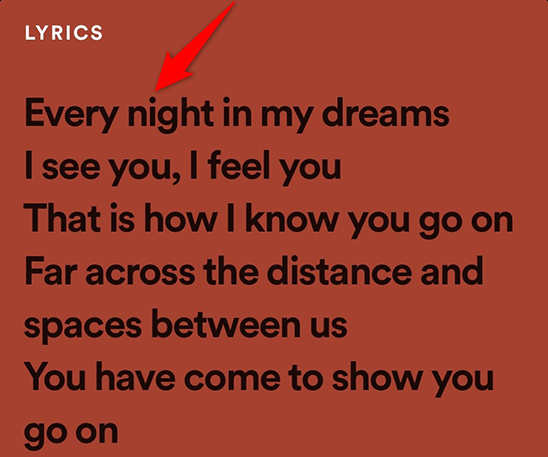 Tap either the words themselves or the "More" button to expand these lyrics to fill the entire screen.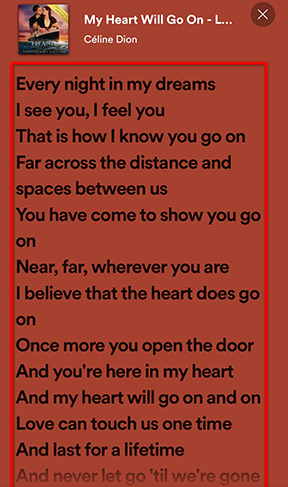 Spotify will underline the lyrics of the song as it plays, allowing you to more easily follow along. You are able to leave the lyrics view by touching the "X" icon that is located in the top-right corner of the screen. And with that, you should now find it much simpler to sing a song for yourself!
FAQs
Can Spotify be used like Shazam?
You can connect Shazam to Spotify so that your songs in Spotify can be opened and played more quickly. Once you are connected, you will be able to sync your Shazams so that they are immediately added to a playlist in Spotify called "My Shazam Tracks." You may do this without having to leave the Shazam app.
Can followers on Spotify see what you're listening to?
You have the ability to share with your followers the music that you are currently playing. To reveal or conceal your listening activities as follows: Click the menu button ( ) in the top right corner, then pick Settings.
Who is Spotify owned by?
The music streaming corporation Spotify, which is worth many billions of dollars, is principally controlled by its co-founders, Daniel Ek and Martin Lorentzon. As of the year 2021, Daniel Ek owns 16.7% of the ordinary shares in the company and has 31.9% of the voting power. Where Martin Lorentzon controls 42.9% of the voting power while only owning 10.9% of the ordinary shares.
Which is better Spotify or Apple music?
Apple Music offers lossless and high-resolution audio, which is a significant benefit compared to Spotify that users may take advantage of even if they do not own AirPods. You can get the sound quality of a CD from a digital file if you use lossless audio since it prevents a significant amount of the data loss that occurs when songs are compressed from their original source.
Why is Spotify free like premium?
These kinds of promotional deals are occasionally made available through Spotify. Your Premium membership will be terminated in approximately two weeks if you have not yet supplied any payment information. I really hope this helps! Help others locate this answer and click "Accept as Solution".