In response to Samsung's 110-inch The Wall, LG has introduced its 118-inch Micro LED TV.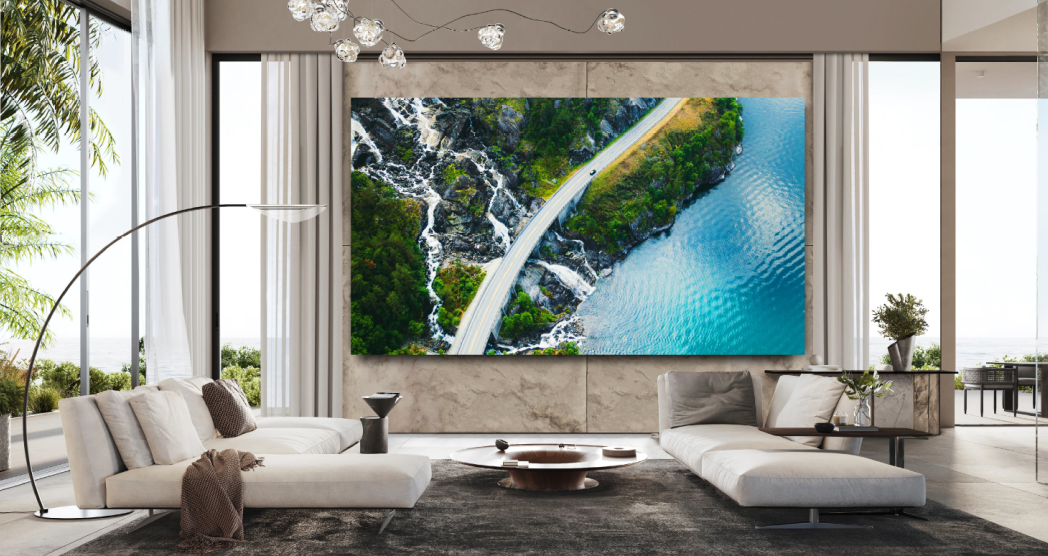 In 2019, Samsung introduced the 292-inch The Wall Luxury 8K TV; in 2020, the company introduced the 110-inch The Wall Micro LED TV. Since that time, it has not faced any direct competition. This is because no other company has introduced a Micro LED TV of a comparable size all these years. However, that is starting to change. At the CEDIA Expo 2023, LG presented a 118-inch MAGNIT Micro LED 4K TV to the public for the first time. The new 118-inch LG MAGNIT is now Samsung's The Wall 110-inch's closest challenger in terms of screen size.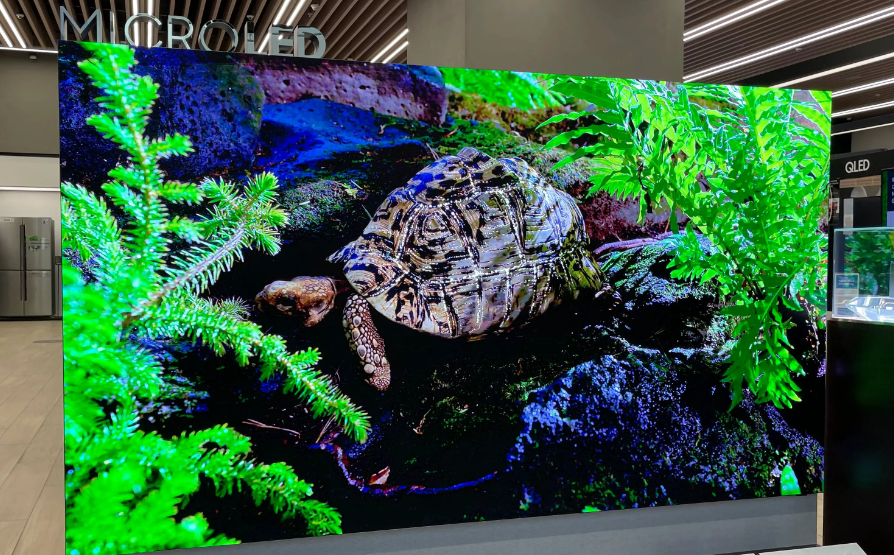 The 136-inch LG MAGNIT TV released a year ago was succeeded by a scaled-down version known as the 118-inch LG MAGNIT 4K Micro LED TV. The most recent television model is equipped with a 118-inch Micro LED display capable of 4K resolution. It supports HDR10 and HDR10 Pro and has a refresh rate of 120 Hz. The brightness is rated at 250 nits. The TV is powered by LG's Alpha 9 CPU, enabling the company's WebOS platform to function. Integration with AirPlay 2 and Miracast, as well as two speakers rated at 50 watts each, are among the other features.
It's probably safe to assume that the 118-inch LG MAGNIT will set you back a pretty penny. There is a price tag of $237,000 attached to it. This indicates that it is significantly more expensive than the Samsung The Wall 110-inch, which can be purchased in the United States for $149,999. The availability of the TV has not been made public by the manufacturer yet. In addition to the 118-inch MAGNIT, LG has released a new OLED TV lineup. This new lineup is named the LG OLED M3 (and LG Signature OLED M) and is available now. This television is public in three screen sizes: 77 inches, 83 inches, and 97 inches.
Every iteration of the LG OLED M3 has a resolution of 4K and a refresh rate of 120Hz. It comes with LG's Zero Connect box, which eliminates the need to directly run cords to the TV by wirelessly transmitting audio and video. This box is included in the package. According to LG, the OLED M3 is the "world's first consumer TV with a wireless connectivity solution capable of real-time video and audio transmission at up to 4K 120Hz." This information comes from the company's marketing materials. The OLED M3 range will not be available for purchase until LG announces its pricing and makes it available.