GTA VI Co-op and Party Play (Rumors, Speculations)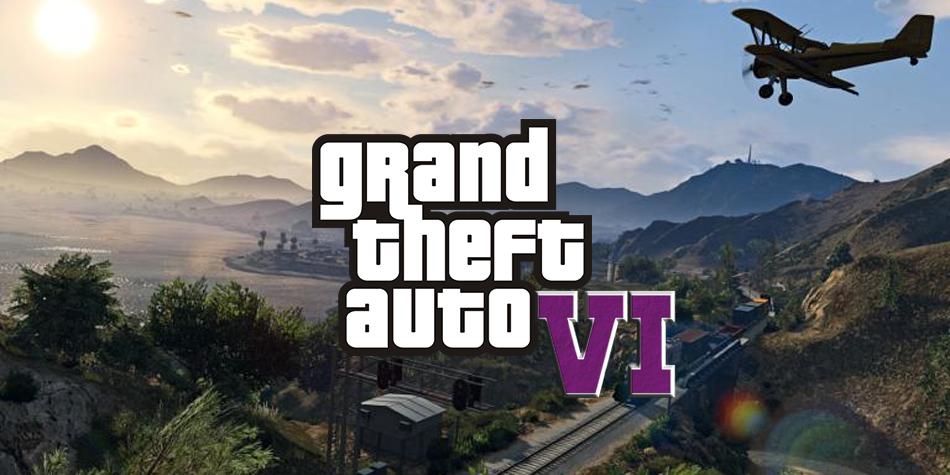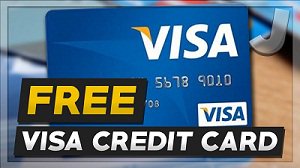 GTA VI is like a volcano that can erupt at any time. Gamers and the press are sitting on the edge of their seats. Rockstar Games is worthy of their name for their titles are smashing records and driving sales numbers to other heights. GTA is their crown jewel and after selling 95 million copies of the 5th game, they are about to unleash the 6th game. Speculations and rumors mixed with wish lists and expectations are coming out from all corners of the world.
Advertisement
Co-op in GTA needs to be awesome this time around needs to have an offline play-ability. Here's what I'm thinking, not to mess up the story or add to the already in place game theme, how about instead of using two leads as an offline gameplay, we can have a temporary co-op. Say you need help with a mission like a heist or boost multiple cars for a job or even use them as bait or a decoy, then you'd buddy can enter the game and be assigned to a street gang member. Then that character is playable and you can use em until they stay alive. Their ability to carry a list of arsenal or have the ability to use wardrobe is not same as the lead character. On top, you can only get a sub co-op, that's what I'll call them, so the sub will only be allowed to go to specific areas. Imagine using your sub first to scout out the area you're about to hit and even if they get 'wasted' you won't have to start the mission all over again.
Another way the Rockstar Games can go about it is using the 'the way out' co-op system with a split screen unless the developers have a beef and there is an IP attached to it which I seriously doubt. Using that using two consoles or a single one using two game accounts either way. It may block the screen but in certain missions, it will be good. Just let your imagination run wild.
Party play needs to be beefed up as well. Multiplayer system on GTA V was really good so I wouldn't touch that but wouldn't mind having more missions and content with that mode. So far we know that GTA VI will have Miami, Vegas, Detroit and Mexico City and that is quite a spread so I'm guessing the offline mode for this game will have a long story. Detroit is going to be the toughest I'm guessing and it needs to have a full on gang war. To cope with the streets and hitting your quota of missions, you need to have partners and multiplayer and my sub idea can go really well.
While we are talking about gangs, given that GTA VI will have the first female lead, I would very much like girl gangs in the game. I'm talking biker chicks, street gangs and even hookers. Let's diversify the F outta this mother. As far as the characters are concern, GTA V gave us three strong characters and their personalities were unique and I'm sure that thing time around we will have the same and even better. 5th game was developed with a budget of over $100 million so its easy to assume that the budget for the 6th game is a whopper. I would like to have characters voiced by some genuine actors, those with a good acting prowess. I can't use actor names that I want or I might start a social media twister.
Villains, oh boy do we need some good villains. There was a time when actors played some bad ass fictional evil characters but nowadays it's all super villains out of the comic books, Thanos comes to mind, but real life dirt bags make awesome villains and they are that much great to hunt down. Give us some creeps and low lives, real scum so we'd be motivated to take them down. I'm not sure if I want the whole climbing the mafia ladder theme yet again, something different please, maybe espionage or simply a revenge story. I love revenge stories, besides the more enemies you make better gameplay it makes.
Let's talk about the female lead while we are at it. Do we want a femme-fatale or a street banger? A cat burglar turned or straight up Harley Quinn, or a mix of them all. It is important to have a strong character even for games these days. Lara Croft is one of the most powerful presences in the gaming world, so much so that there have been multiple movies about her, but it takes some deep thinking to come up with an original bad-ass character and I'm sure Rockstar games are not going to half-Ass it. She needs to be an icon, an icon people would talk about and cosplay as. Last female lead that made waves in the gaming world was the crimson haired warrior named 'Ally' from Horizon Zero Dawn and boy did people love her. And we need more women leads in other games too, coz there's nothing like a butt kicking woman.
How about some ridiculous in GTA VI, maybe an earthquake machine or a submarine to take out an island or a giant robot that you can operate from within and create carnage in the city. I'm spit balling here but these are all great ideas coz we love to do insane stuff in GTA games when we are bored or simply driving around for no reason. I'd love a transformer in the game, maybe the transformer is the robot you can use for rampage and then drive off in. Need more sniper missions too. As much fun as starting chaos in the streets and face off against 50 cops, we need some quite missions too. Calmly climbing a water tower and take out a target from blocks away has a certain satisfaction about it. I know there have been some before but I'd like more please.
Modern weapons are cool and all but what about some medieval ones this time around, well entirely medieval but like as crossbow or Shuriken ninja stars or throwing knives. Keeping with the theme, is also like a horse in the game to steal. I really really do, cars and trucks are good but there's something about a horse that makes you feel like a warrior. Riding a horse through the streets with an assault rifle hanging on your back and Molotov's in each hand and maybe a red headband like Rambo, damn. I know you guys want it to, don't lie to yourselves and just give in. Besides Rockstar Games already have the code of horse from Red Dead Redemption series so not like I'm asking for too much here.
Google Announces 'Stadia': A Cloud-Based Gaming Service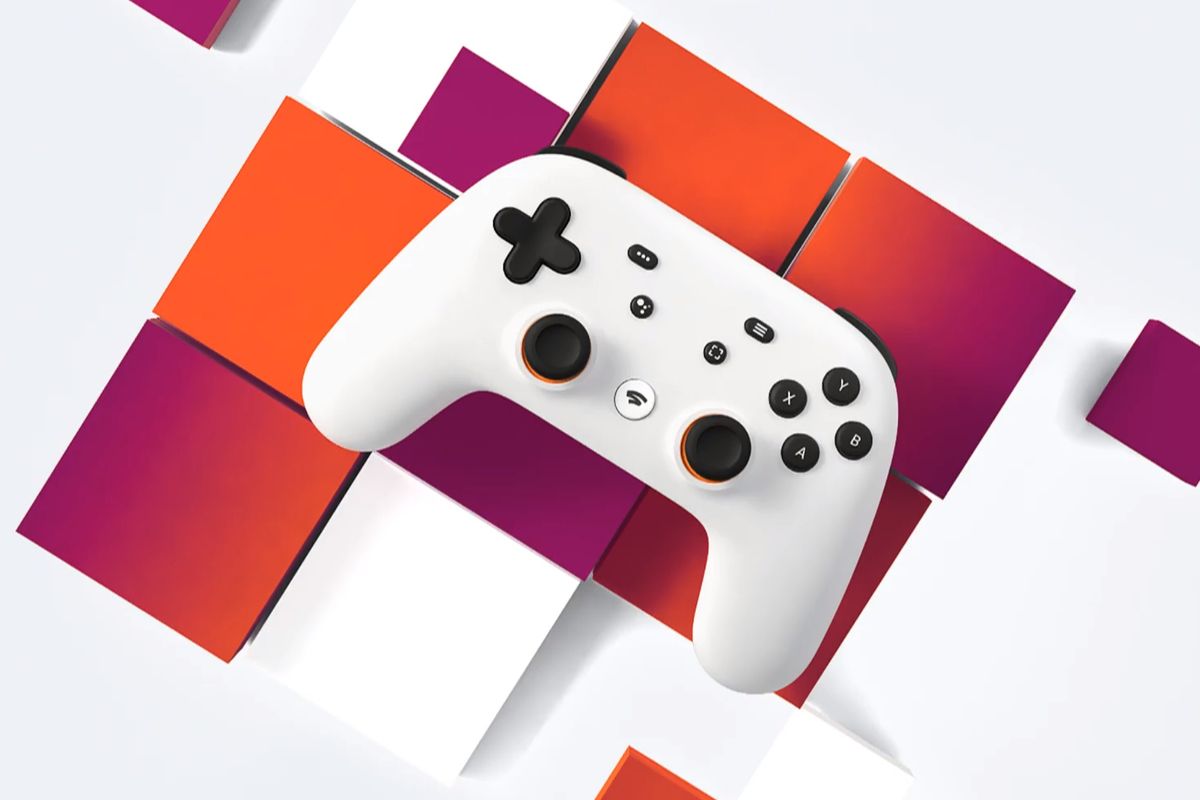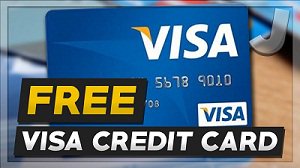 We all know Google as the search engine, YouTube, Gmail, Maps and of course their tracking our movements and all that jazz but they are bringing something else into their portfolio, something Big. The company announced a Gaming and entertainment service named 'Stadia' at GDC 2019, a cloud-based game streaming service. The concept is not new by a long shot but when a company like Google announces it, it becomes legit and a big deal.
Advertisement
The Service
Any game that is available on the service is yours, allegedly and theoretically. No matter the hardware, as long as you have a screen that has an internet connection such as a smartphone, tablet, laptop, tv etc.
Running high fidelity games, and upcoming titles, the services requires so much juice at the back end to make this service viable. To which, Google has come up with a spec sheet for their cloud units which can easily compete with a fully decked out gaming pc out there.
Let's check out the specs shall we:
GPU – 10.7 teraflops – 56 computing units – HBM2 Memory
CPU – Custom x86 Processor – 2.7 GHz – Hyperthreaded – AVX 2
Memory – 16GB RAM – 484GB/s transfer speed – L2+L3 Cache of 9.5MB
Now let's get some perspective from the current benchmarks.
Google compared the stats on stage, PS4 Pro runs on 4.2 teraflops while Xbox One X stays capped at 6 teraflops and the rest can be balanced from here. In plain words, these units that Stadia with custom AMD GPU can easily leave a current generation console a run for their money and matches PC is terms of speed and quality, at least in theory.
Not trying to start any gaming forum / Reddit wars or anythinghttps://t.co/0uPO99SaFS pic.twitter.com/pAYcsOu152

— Chris Welch (@chriswelch) March 19, 2019
While people with consoles sitting in their living rooms thinking about the new generation machines to come out with better internals and better games, Google is trying to change the game altogether.
Google claims that at launch, gamers will be able to enjoy 4K resolution with 60 fps with HDR and better quality surround sound. Not only that, similar resolution and fidelity will be translated into streaming the game live on YouTube channel will be possible. All of this sounds so promising and a gamers and streamers dream. In future, the stats will move to 8K at 120 fps but there is no solid word on that front.
It sounds ridiculous to any PC gamer who hears that the streaming service will be able to run the titles in 4K while most PCs today can't do that but imagine if your game can't run in 4K but the servers a lot you a secondary unit and now you are running the game with not one but two gaming PCs. This however requires back end support from the developers to allow such a thing to happen, but I am not certain if that will be possible right from the get-go.
Stadia controller is something I am really interested in especially if it will connect to multiple devices including mobile devices such as smartphones and tablets, or even consoles. The controller looks similar to DualShock by Sony but with a cleaner look and two new buttons: Capture and Smart function. In case you are not interested in buying yet another controller and find a place to charge it, then you can use any controller you want as long as it connects to the internet device running the Stadia app or service.
The caveats are two major ones with this service; it won't be available worldwide and you require one heck of an internet connection to play and stream the game. If you can surpass these hurdles and Google is able to deliver on these alleged perks then this will be the new gaming benchmarks and may end up reforming the industry.
Devil May Cry 5 Mod: The 'Kylo Ren' Plays from the Star Wars Character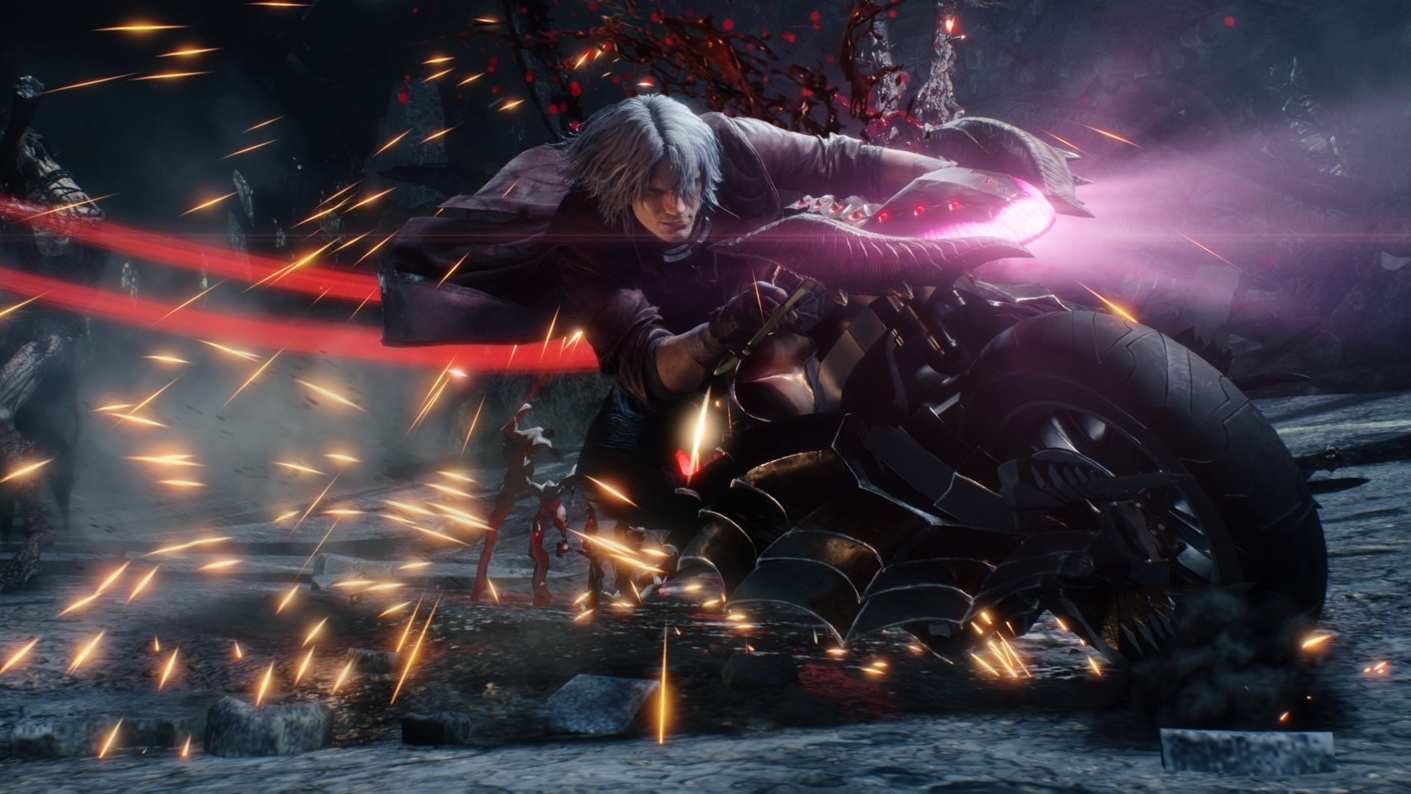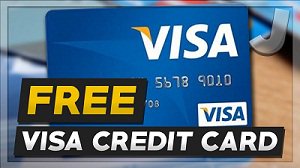 Devil May Cry 5 is one of our preferred rounds of 2019, and CAPCOM has been on a flat out move this year, with recreations like Resident Evil 2 Remake, and the new development for Monster Hunter: World. Presently, we as a whole realize V looks a great deal like Adam Driver, who plays Kylo Ren in the ebb and flow Star Wars set of three, and this Devil May Cry 5 Mod gives you a chance to play as him in the game.
Advertisement
We're actually shocked this mod has just barely discharged, as individuals made examinations since the V as a character was uncovered in the trailers.
'Kylo Ren' will swap V's ensemble and his stick with Kylo's lightsaber in both red and purple hues. To introduce this mod, you'll have to pursue the means underneath;
Prior to running the mod director just because, guarantee all PAK records in your DMC 5 organizer introduce are unmodified (to effortlessly do this, right-click the game in Steam and pick "confirm document trustworthiness")
Run mod chief, click on "Oversee Mods" and snap on mods to introduce or uninstall them, for this situation, introduce the Kylo Ren mod. That is all you'll have to do and you can play as Kylo Ren in Devil May Cry 5 with alternatives of both the Red and Purple Lightsaber.
Also Read:
Microsoft 'Halo Infinite' Now Run On Xbox Scarlett, What to Expect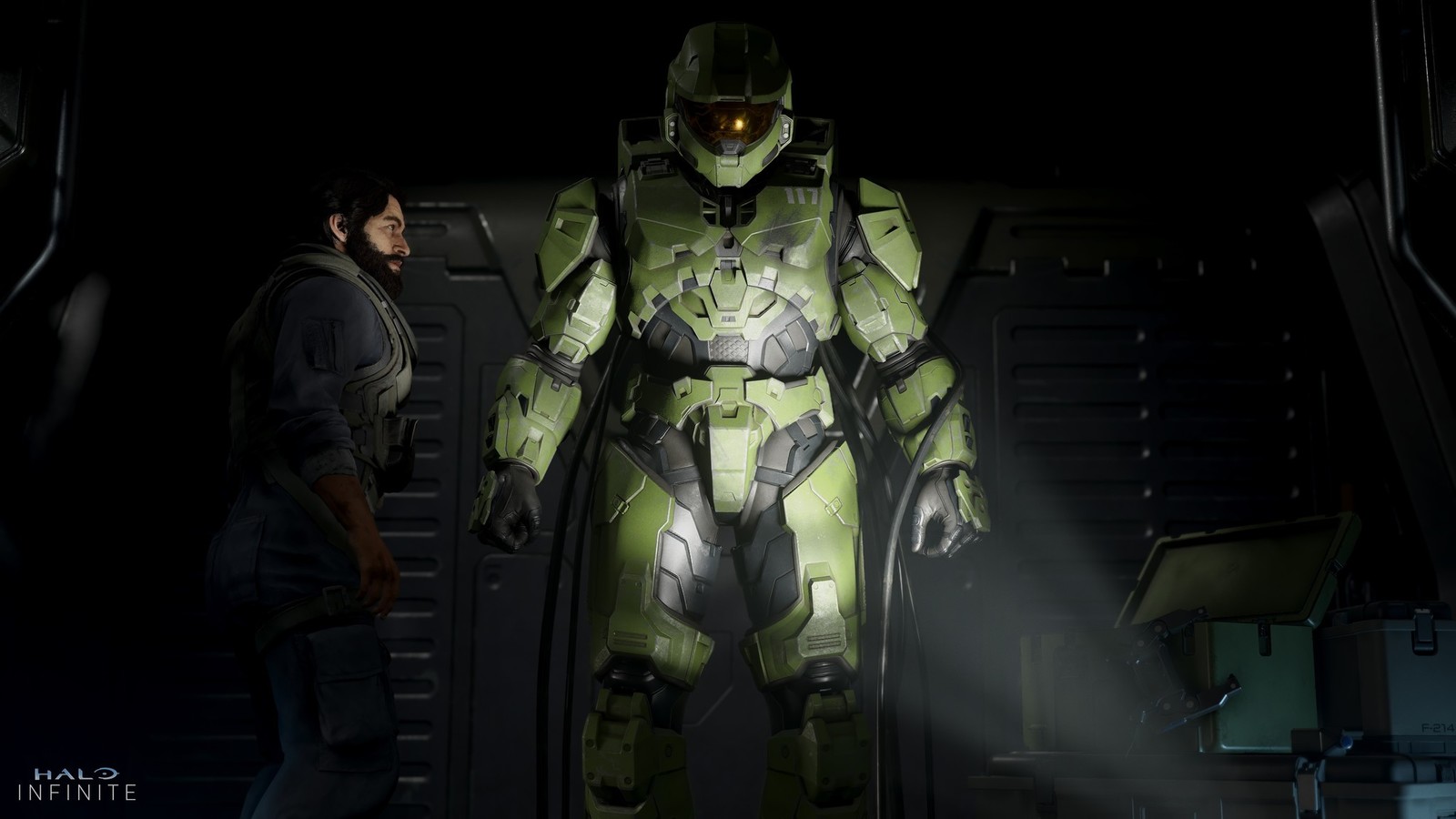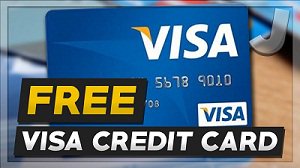 The current year's E3 was a noteworthy occasion, and fans got the opportunity to see such a significant number of recreations being exhibited at the occasion. In any case, there was one specific game which was making its arrival after an extremely lengthy timespan, and it is the forthcoming Halo Infinite. Fans have been energized as far back as Microsoft first uncovered the game, and after the current year's exhibit, the promotion has expanded exponentially.
Advertisement
343 Industries built up the principal individual shooter game, and it will be the starting title for Xbox Scarlett, so fans have incredibly high expectations from, and it's a conspicuous response, as the Halo establishment is a fan-top pick. It is the 6th portion in the arrangement, and it will be proceeding with the story after Halo 5: Guardians. As of late, Microsoft uncovered what fans could anticipate from the up and coming title, and we have accumulated all the ongoing updates and data with respect to the game, so here is all that you have to think about the up and coming Halo Infinite.
In a meeting with Euro Gamer, manager of Xbox Game Studios, Matt Booty said that their first-party studio has direct access with the group chipping away at the Xbox Scarlett and the group taking a shot at Halo gets immediate access to what is being kept running on the equipment of Project Scarlett.
So the group will have more thought on the cutting edge reassure, and ideally, the group can utilize that to further their full potential benefit while creating Halo Infinite. Matt uncovered that clearly, the game would run well on Xbox One and different gadgets at the same time, the presentation is best on Xbox Scarlett.
Matt prodded that the up and coming Halo Infinite will have a greater thickness of life in its reality and they will work acquire more subtleties the light of the world. Matt hasn't uncovered the full subtleties as he needs to stay quiet till the discharge date, in any case, this is sufficient to get fans progressively energized.
Corona Infinite is required to discharge at some point in 2020 alongside Xbox Scarlett. Stay tuned to Otakukart for more updates.
Also Read: