Intel Vs. AMD: Which Stock Has the Best Competitive Prospects?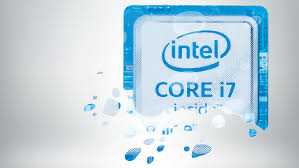 When it comes to CPUs, Intel (INTC) used to be the dominant force by a long shot, but that is no longer the case. As a result of Lisa Su's astute leadership, Advanced Micro Devices (AMD) has made significant strides over the past several years. By offering superior products and taking advantage of manufacturing issues and product shortages at Intel, the company has been able to significantly reduce its competitive advantage over the two chip giants.
Intel, on the other hand, has appointed a new CEO and has been formulating a strategy for a return. On top of that, the firm stated at its last analyst day that it believes TSMC's 3nm device is a year behind schedule (TSMC and AMD have a tight working connection), which might imply that when Intel introduces Granite Rapids on I3 in 2024, AMD will still be using the N5 TSMC manufacturing node.
The analyst at Raymond James, Chris Caso, believes that if this is the case, Intel would achieve process superiority in 2024 rather than 2025, as the company had previously stated. This will also provide Intel with some "wiggle space" in the event that it is necessary.
Is this, however, truly the case? AMD, on the other hand, has said that they have not experienced any of the delays that INTC has mentioned, and that their timeline is "compatible with TSMC's roadmap." For the record, TSMC has stated that the N3 would be in "bulk production" by the fourth quarter of this year and should begin producing revenue by the first quarter of next year.
So, what is Caso's point of view on the situation? "Our assessment is that assuming Intel executes flawlessly against their process roadmap (which is far from certain), Intel has the ability to achieve transistor performance that is comparable to TSMC/AMD by 2024/25," the 5-star analyst stated. "However, even if that were to occur, we do not believe Intel would be able to sustain its present market share in either the client or the server markets."
It is anticipated that the market "will trend toward a sustainable duopoly" in the long run, according to Caso. According to the analyst, even immaculate performance on Intel's side would not be enough to prevent AMD from gaining market share in the foreseeable future.