Is it worth buying a 4k TV in India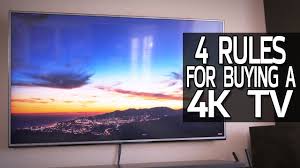 Let's start with what actually a 4k TV means. 4K display packs in four times the number of pixels of a Full HD screen, for the same screen size. More number of pixels in a 4K panel ensure that one does not see individual pixels and enjoys a sharp and crisp image even when viewed up close. This results in best picture quality with vibrant colours and crisp looking content.
Now, it is absolutely worth buying a 4k tv in India this can be explained taking under consideration few aspects looking at the whole situation of covid-19 there is a rise in the number of people who are into online gaming, getting more of a cinematic experience at home and lastly the huge increase in the number of users of OTT platforms.
Let's see why we shouldn't be using a 1080 pixel TV or any other than 4k.
Rise of online gaming: India recorded about 365 million online gamers in the financial year 2020. This number was estimated to reach 510 million by the fiscal year 2022. Overall, India ranked the highest in terms of the growth in online game downloads on app stores with a growth rate of 165 per cent between 2016 to 2018. A good many 4K TVs are also strong options when it comes to gaming. Beyond the incredibly sharp images that are the hallmark feature of 4K TVs, many support faster refresh rates, have low-latency game modes, and can deliver stunning imagery through their HDR modes. Where in on the other hand a lower resolution would not support all the above-mentioned features. There are people who stream in gaming videos for them to visually see all the details a 4k TV is always a better option. A lower resolution will just satisfy basic needs as to having a tv, it will never give that gammer vibe. The youth is so much into this field that for them to have the best is the solution which will be provided to them by a 4k TV.
Getting more of a cinematic experience at home: India is a place where people are fond of watching movies and now that they cannot move out of there residence people prefer to a gala time at home by having good facilities as in to fulfil there wish of watching movies. A 4k TV does it all its, the incredibly sharp images and stunning screening one can have a theatre-like vibe at home. Not only is it for movie fans also web services which the young generation have survived on the whole lockdown and even now it is worth it. Because India is a country where American shows are given maximum importance and these shows if watched on a 4k TV will give everyone exceptional results. In a 1080p TV which is said to be full hd will not have sharp images or details. If you have a 4k TV at your place you really don't have to get tensed about how would the picturization look will it be as good as it would be in theatre because 4k gives you ultra HD quality for watching anything? You will not have to think twice before calling your friends and family for a movie night. But in case of a lower level, your whole vibe becomes about "there's no other option" which obviously nobody wants. One should definitely opt for a 4k TV, especially when in India.
OTT platforms: The OTT sector in India witnessed a 30% rise in the number of paid subscribers, from 22.2 million to 29.0 million between March and July 2020. Disney+ Hotstar is the most subscribed–to OTT platform in India, owned by Star India as of July 2020, with around 300 million active users and over 350 million downloads. This data clearly explains the need for a high-resolution TV to prevail the best experience of watching anything on these platforms. There are currently about 40 providers of over–the–top media services (OTT) in India, which distribute streaming media over the Internet. There is everything that we can watch on these platforms so it is very necessary to have a 4k TV.
Moving on the prices of these 4k ultra HD quality TV. People do think that it is going to be expensive and for middle-class people, it isn't affordable but this is absolutely wrong. These are a few models and their prices.
OnePlus TV 55 Q1 55 inch QLED 4K TV Rs.62,899
Mi LED TV 4X 138.8 cm (55 Inches) Ultra HD Android TV (Black)   Rs.36,999
LG 108 cm (43 inches) 4K UHD Smart LED TV 43UM7290PTF (Ceramic Black) (2019 Model)               Rs.36,499
As mentioned previously that 4k TV doesn't necessarily will have to have a big TV screen on that small screen also it will give its best results. To survive in India with this increasing cases of covid infected people where many people are still  preferring to stay at home it is something that everyone should obviously think of buying even for future use.