Minecraft 1.20 Camel Demonstrated, Easter Egg Teased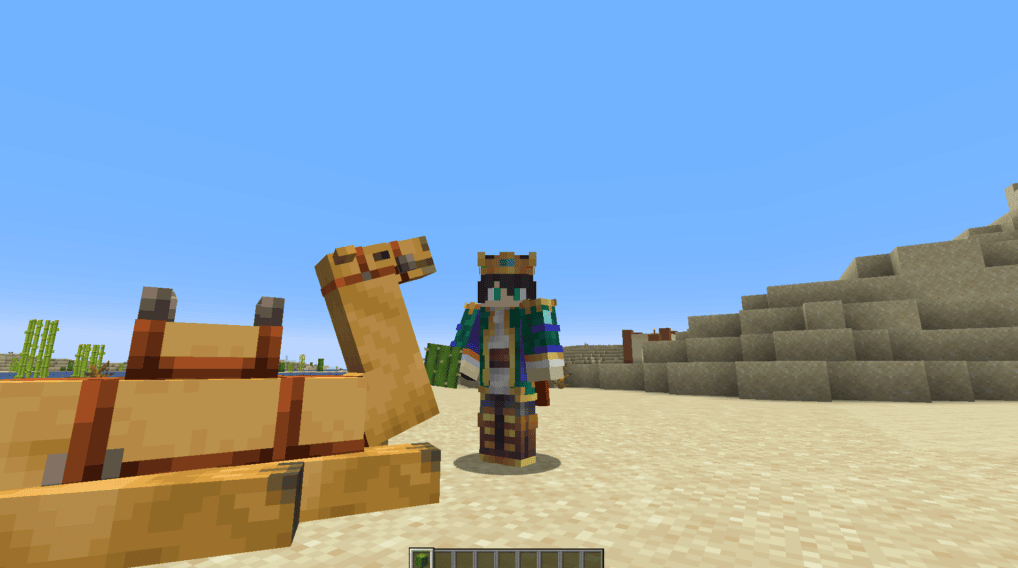 Mojang and Microsoft have just produced a brand new film in their series of developer diaries, and this one is all about the incredibly popular sandbox game Minecraft. The camel, which will be one of the stars of the upcoming major update version 1.20, which still does not have a name that has been decided upon, is the primary focus of this video. In spite of the fact that it appears to have a single hump, shouldn't we call it a dromedary? Oh well…
During the course of the film, game director Agnes Larrssson, Bedrock gameplay developer Alexander Sandor, and Java game developer Sofie Niska discuss the process of developing the camel. We learn that the development team began by creating a very basic depiction of the new mob, which was done primarily with assets that were already in the game. They then proceeded to give the new mob distinct behaviours, such as the ability to sit and relax until it is attacked by a zombie, at which point it will quickly scramble to its feet and become terrified.
Interestingly, Larrssson also hints to the existence of an Easter egg, which, according to the people who are testing the latest update, no one has yet discovered. It appears to be connected to the animated ears of the camel, which are very cute. You have about the same amount of information that I do. You may view the video by clicking on it below.
If you've been living under a rock (or a block?) and aren't familiar with Minecraft, it's a massively popular sandbox game that's currently published by Microsoft following its acquisition of Mojang on pretty much every platform that contains a chip. If you're not familiar with Minecraft, you've been living under a block. I would provide you with a list of them, but in all honesty, I have lost count.